ProductContent
Vikki Vi Jersey Black Short Sleeve Top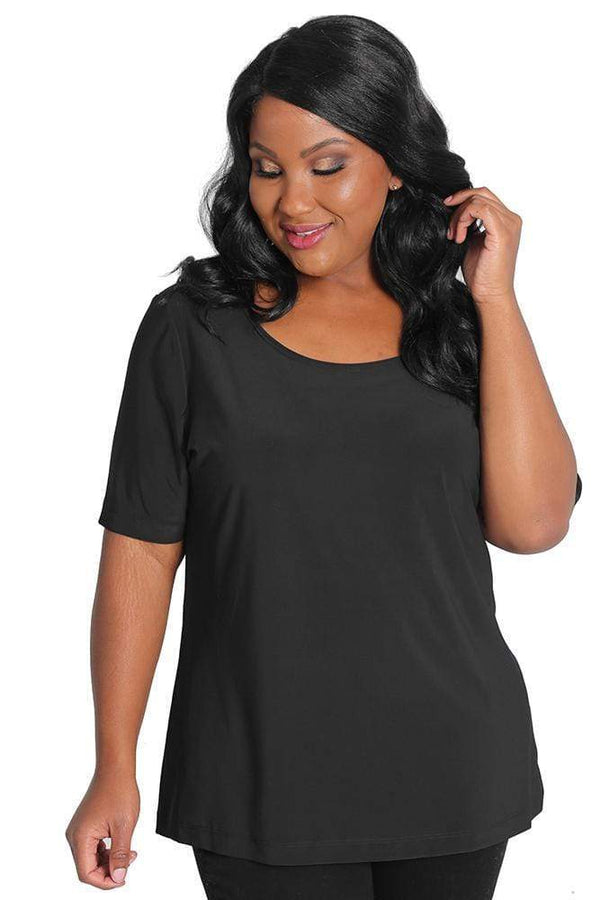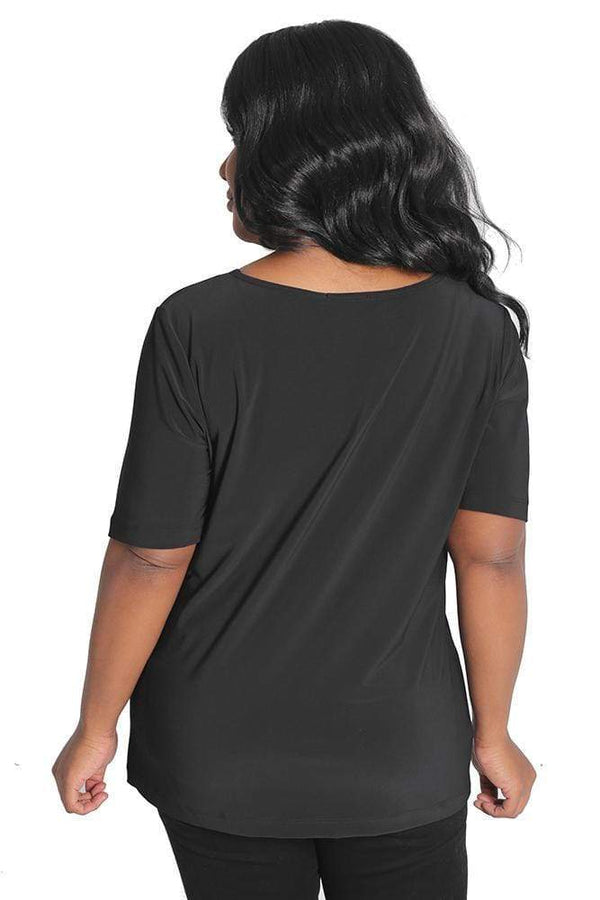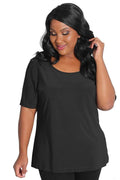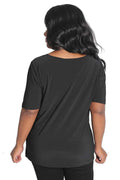 Vikki Vi Jersey Black Short Sleeve Top
Product Description
Description
Short sleeve top
Banded round neck
28" Back Seam
Matte Jersey knit - 95% Polyester/5% Spandex
Machine wash cold, hang dry
Made in the USA
Out of stock? Scroll up and request email notification when it's back.
Admit it – you've been dreaming of a tee like this.

Not too fitted, not too loose. Short sleeves that aren't too short. No unnecessary designs or embellishments. Oh-so-soft matte jersey fabric.

We get it.

There's nothing quite like finding a top you really can wear anywhere and with anything.

Why do you think we made it?
Great fabric but fit is not like photo
I had very high hopes that this would be my new go-to that I would want in every color. Unfortunately the cut does not work well for me - the neck hole is huge, but there is not enough ease in the hip. Rather than skimming the body as shown in the photo, it clings. I won't be able to wear it without a jacket. What a shame. Perhaps you can offer a swing cut for those who prefer a closer fit up top and more ease at the bottom?
Hi Katherine,
Thank you for taking the time to review. The maxi tank tunic might be a good choice to try. We do make an a-line short sleeve tunic - I will look into bringing that style back.
Fantastic Fabric
I have purchased the classic Vicki Vi for years and love it. I decided to try the jersey knit because I now live in southwest FL where it is much warmer. I have to say the fabric is perfect, doesn't cling and feels wonderfully light on! Love it and will be adding more pieces soon!