ProductContent
Vikki Vi Classic Black 3/4 Sleeve Kimono Jacket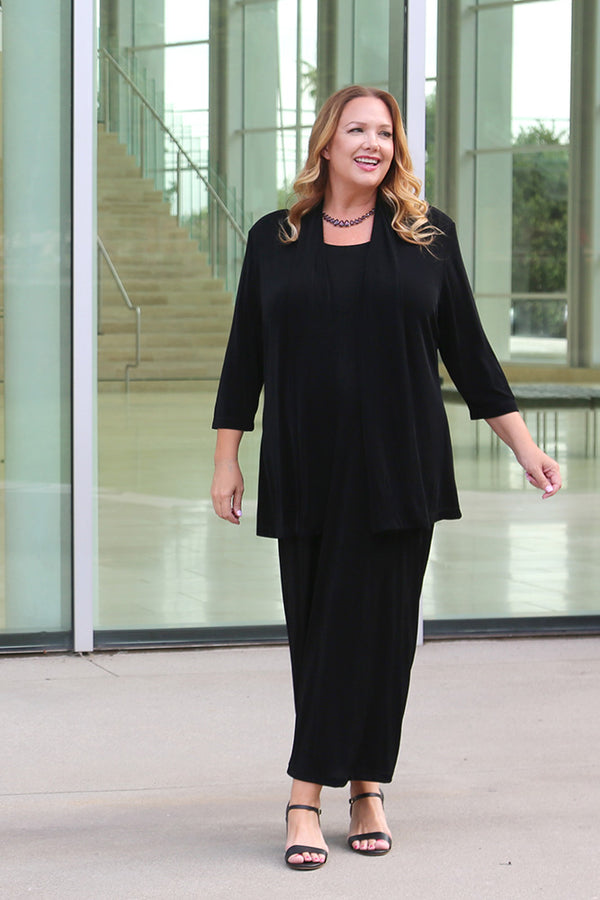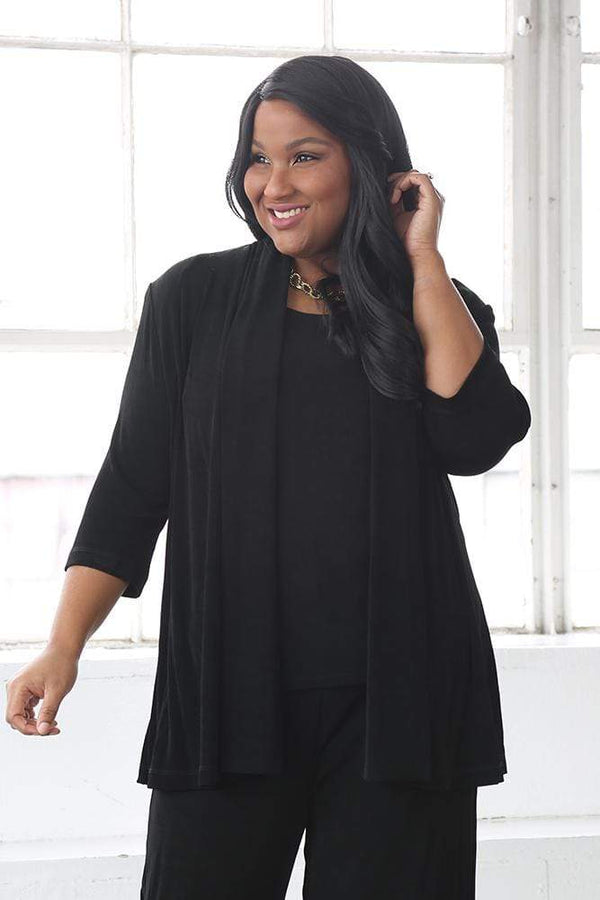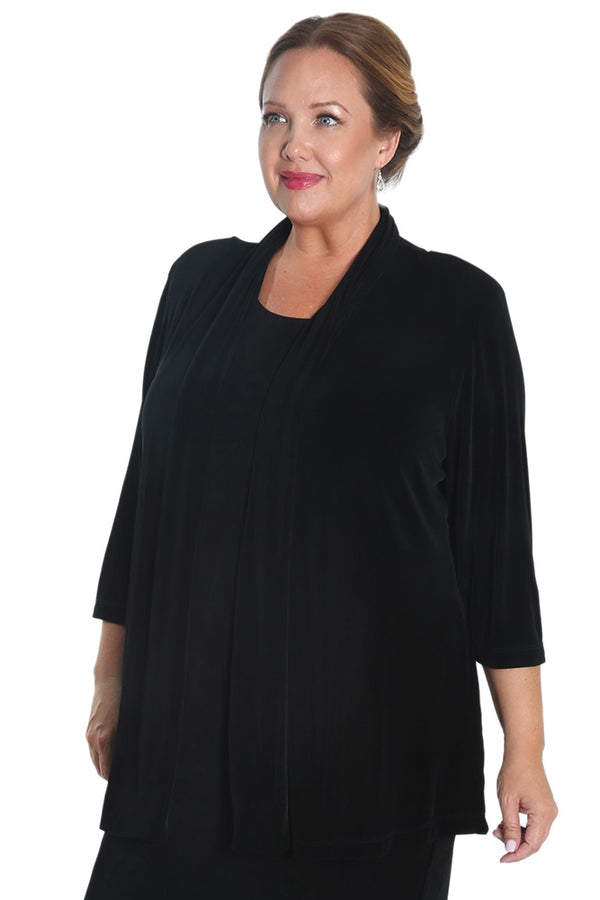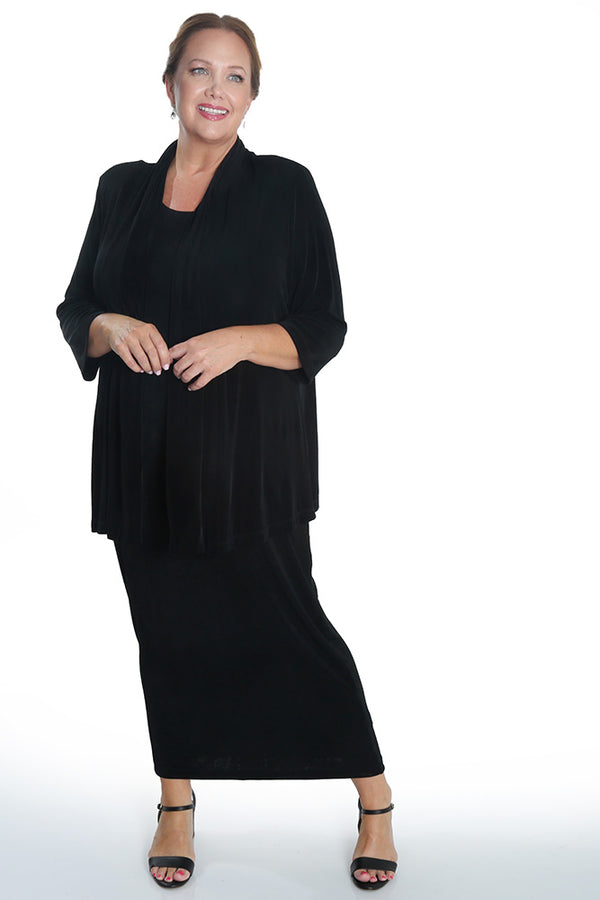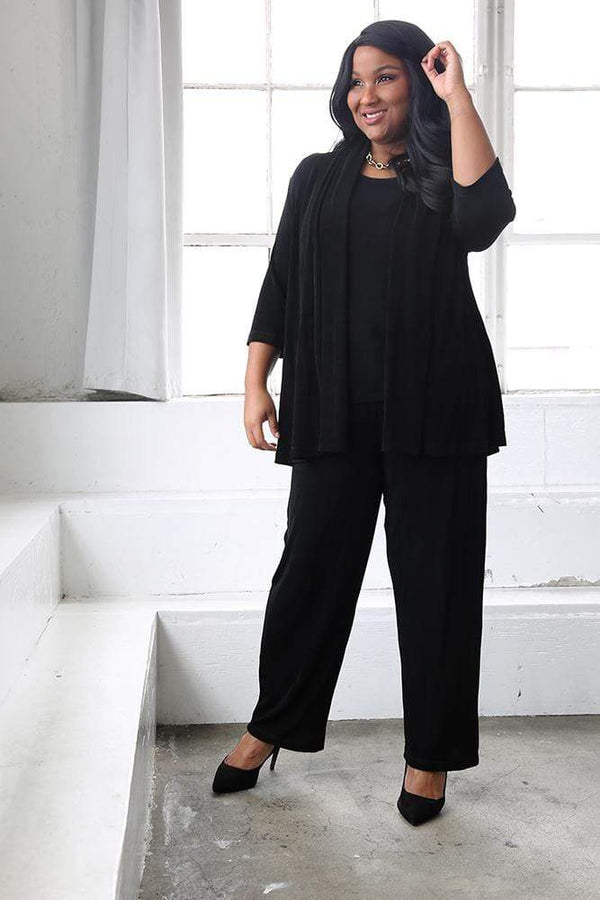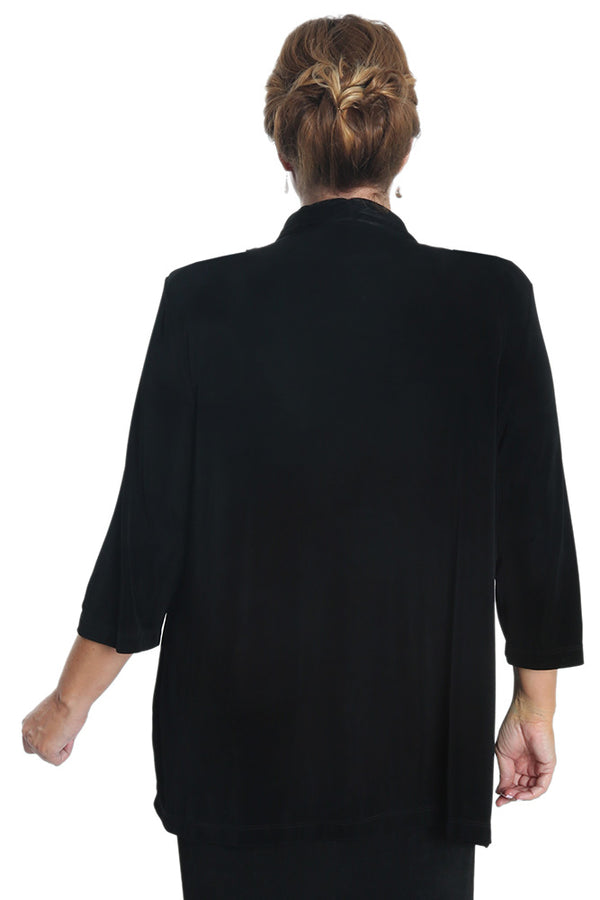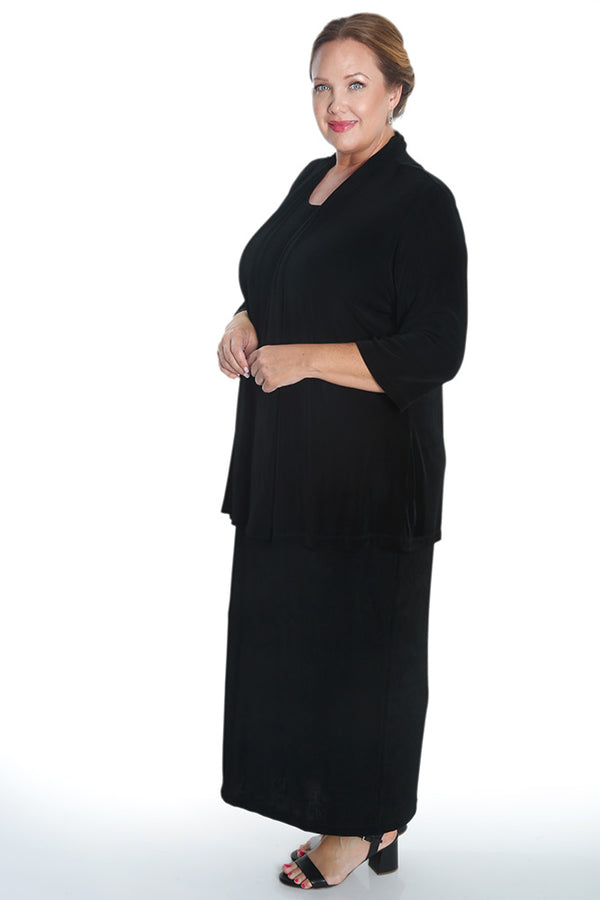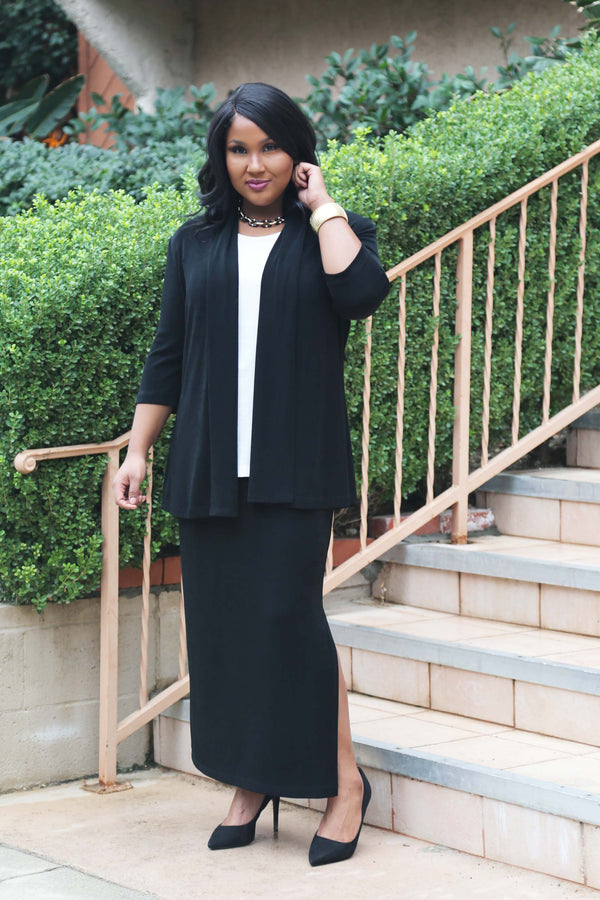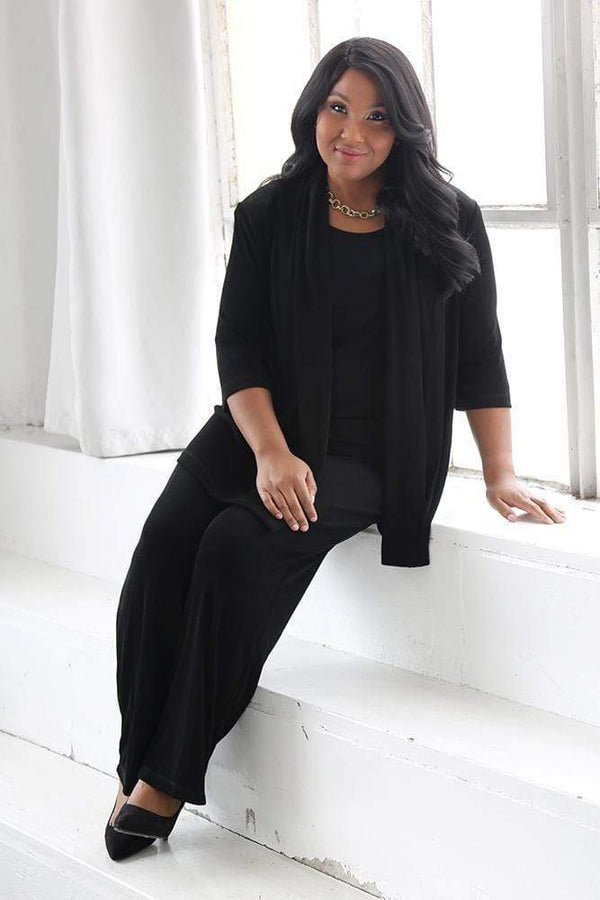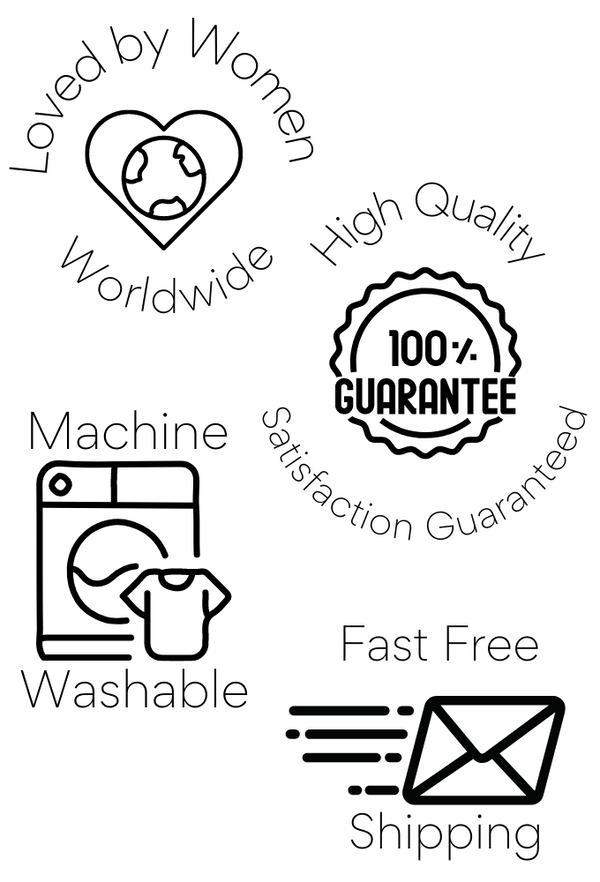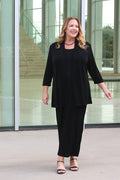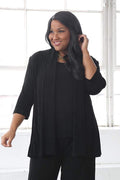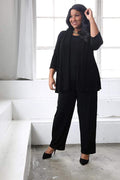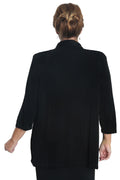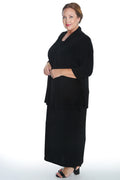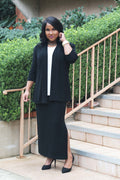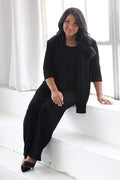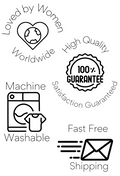 Vikki Vi Classic Black 3/4 Sleeve Kimono Jacket
Product Description
Description
Elegant Open Front Jacket
Fold over lapel
Hem Falls Well Below the Hip
3/4 Sleeve
30" Center Back Seam
Available Sizes 0X-3X
Finely ribbed stretch knit - 94% Acetate/6% Spandex
Machine wash, lay flat to dry
Great for travel – just hang it up and any wrinkles fall out.
Made in the USA 
Add a touch of sophistication to any outfit with the Vikki Vi Classic Black 3/4 Sleeve Kimono Jacket.
Featuring a minimalistic cut and an ultra-smooth stretch knit fabric that moves gracefully with your body, this elegant jacket is perfect for any occasion.
An ideal design for apple-shaped women, this jacket offers maximum comfort and style.
With this classic piece, you'll be ready to take center stage.
"All these clothes fit well and look great. The price is worth the YEARS of wear I have received." - satisfied customer Sue
Vikki Vi Classics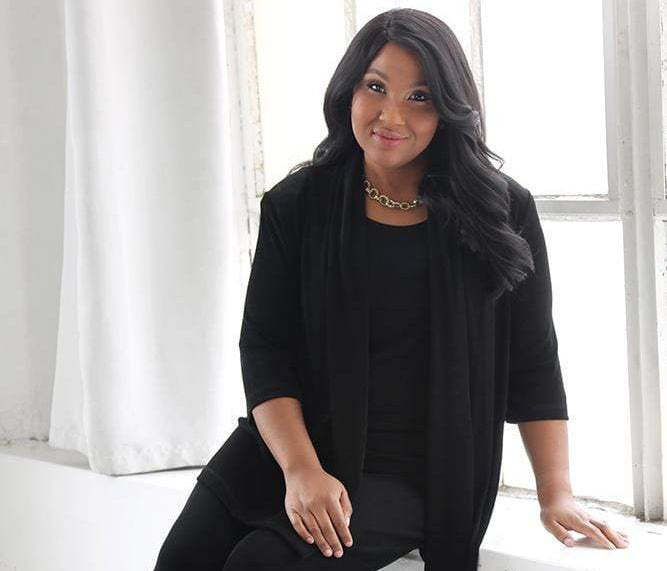 I love these kimono jackets, and the Rosemary is a beautiful color!
I am so happy add this to my Classic collection. It's a beautiful color!
Hi Sue,
Thanks for writing a review. Enjoy!!
Love the color and texture of the material
Kudos and suggestion
Beautiful high-quality garment. I do suggest you try to do something with the floppy shoulder pads.
Hi Anna,
Thanks for writing a review. Enjoy!!