ProductContent
Vikki Vi Classic Black Straight Maxi Skirt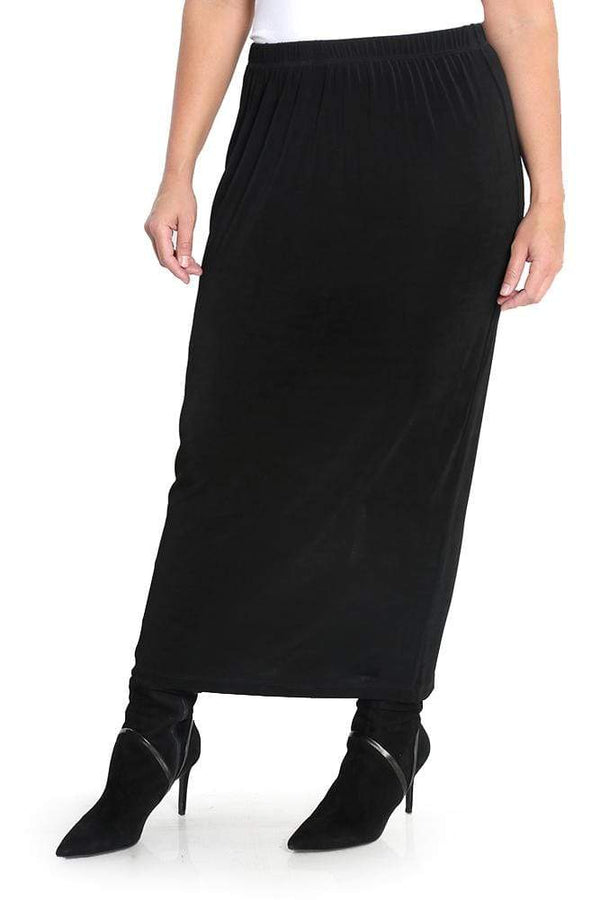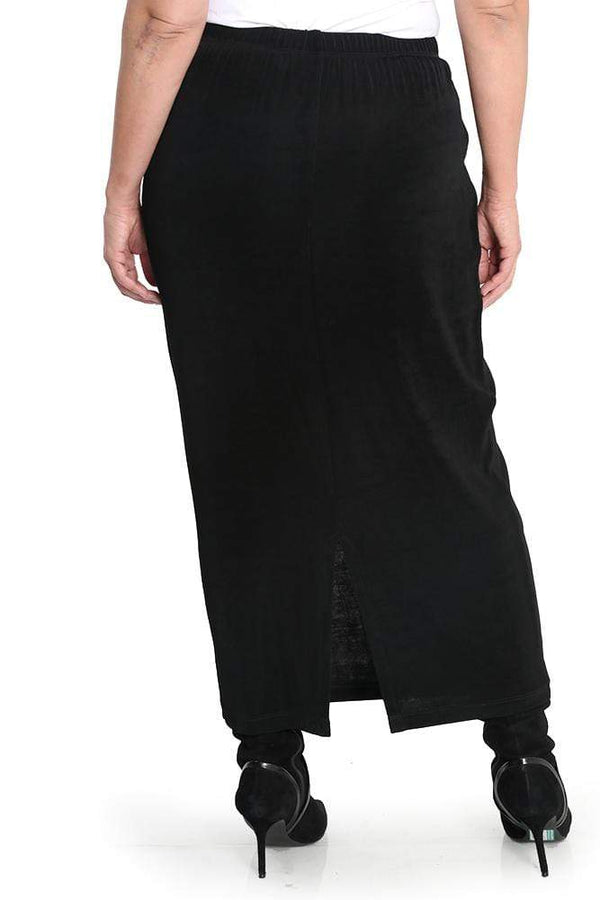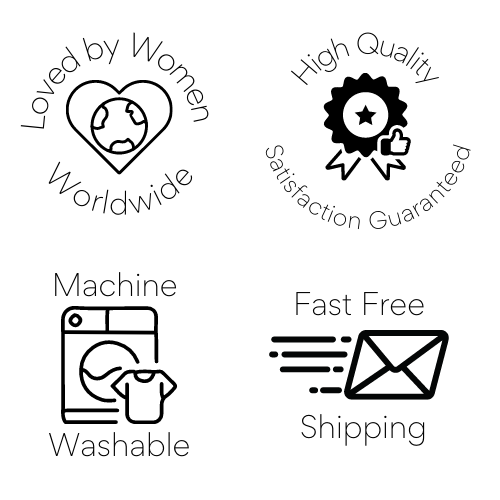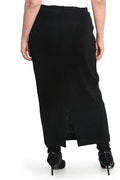 Vikki Vi Classic Black Straight Maxi Skirt
Product Description
Description
Straight skirt hangs from the elastic waistband to the ankles.
Back slit
35" long – ankle length
Finely ribbed stretch knit - 94% Acetate/6% Spandex
Machine wash, lay flat to dry
Great for travel – just hang it up and any wrinkles fall out.
Made in the USA
This skirt has it all: a comfy elastic waist, maxi length, and a back slit for ease of movement.
Our ribbed stretch knit fabric drapes over your curves without clinging. This luxuriously soft material won't pill or fade, no matter how often you wear (and wash) it.
This skirt instantly adds polish to any outfit. You'll wear it so often that there's no way it'll get lost in the back of your closet. 
" The black classic maxi skirt is appropriate for absolutely anything! I have worn it to weddings- parties- work- and while working long hours on projects over the years. One of my favorite looks is pairing it with the classic black tank top and any scarf, cardigan or jacket I pull out of the closet. You will feel as dressy or as casual as the occasion calls for and feel comfortable and easy through it all." – satisfied customer Kristine  
Vikki Vi Classics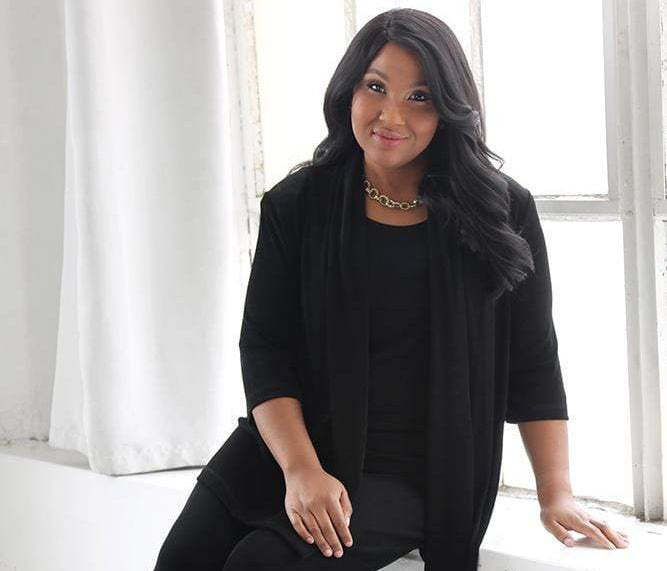 JUST WHAT I WAS LOOKING FOR!
I purchased this skirt approximately ten years ago. I loved the length, feel, and comfort. It was my favorite "go-to". Overtime, the skirt lost its shape, I lost weight, and it was not the same skirt that I loved, but I kept it hanging in my closet. Fortunately, the Vikki Vi label was still intact, and I went online to search. I was elated to find my beloved skirt again, but now, at a much higher price point! I made the purchase anyway, and I'm glad I did. Thank you, Vikki Vi,
Best, Patricia G
Hi Patricia,
Thanks for writing a review. Enjoy!!
Satisfied
As I wore my size 2x , it's just too big. I ordered the 1x and it fits better. Your sizes are ample and a little big.
All of my other pieces are 2x and a little big. Too many to replace.
Hi Mary,
Thanks for writing a review. Please call us if you want to exchange more pieces. 818-223-8853
Lovely black skirt
Arrived promptly, well packaged, fits perfectly
Hi Micheline,
Thanks for writing a review. Enjoy!!