ProductContent
Vikki Vi Silky Classic Mustard Short Sleeve Tunic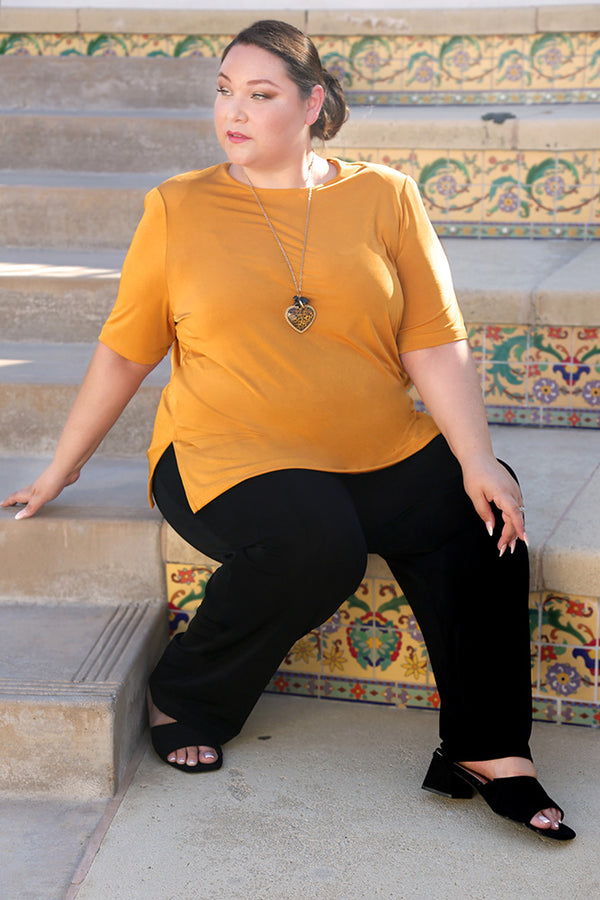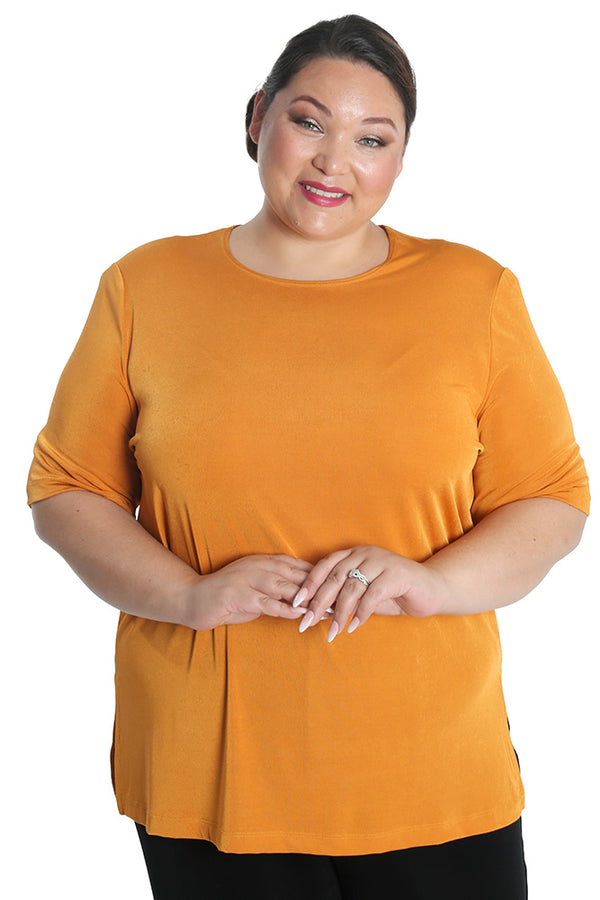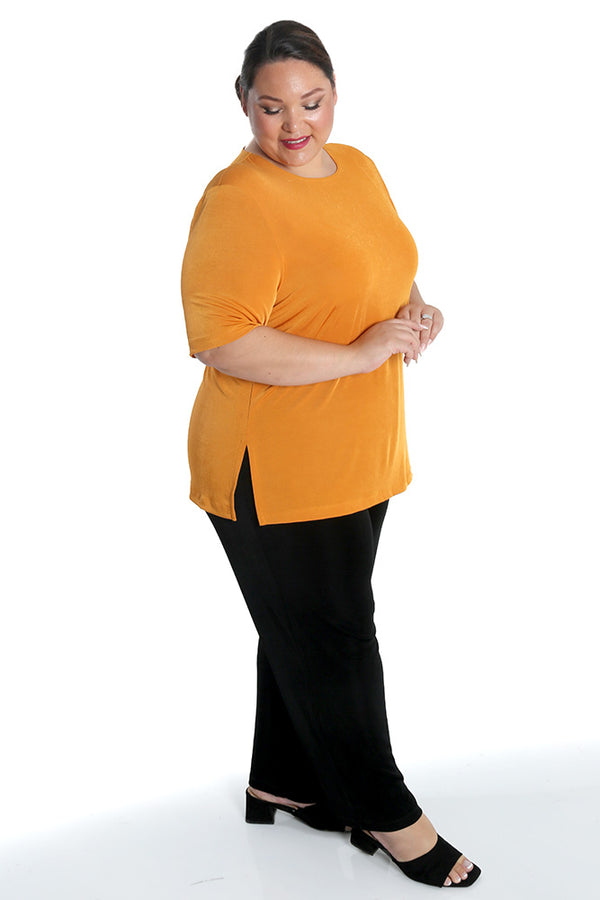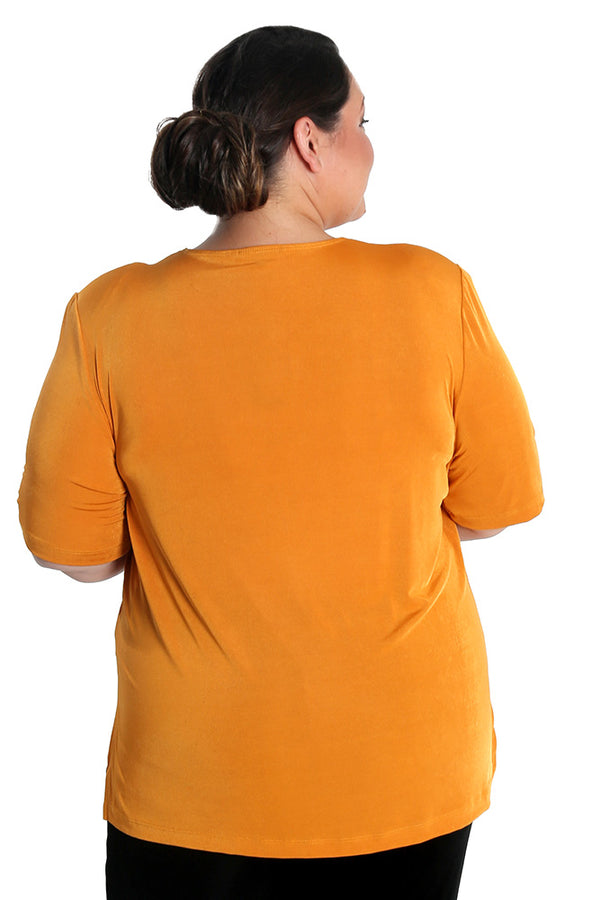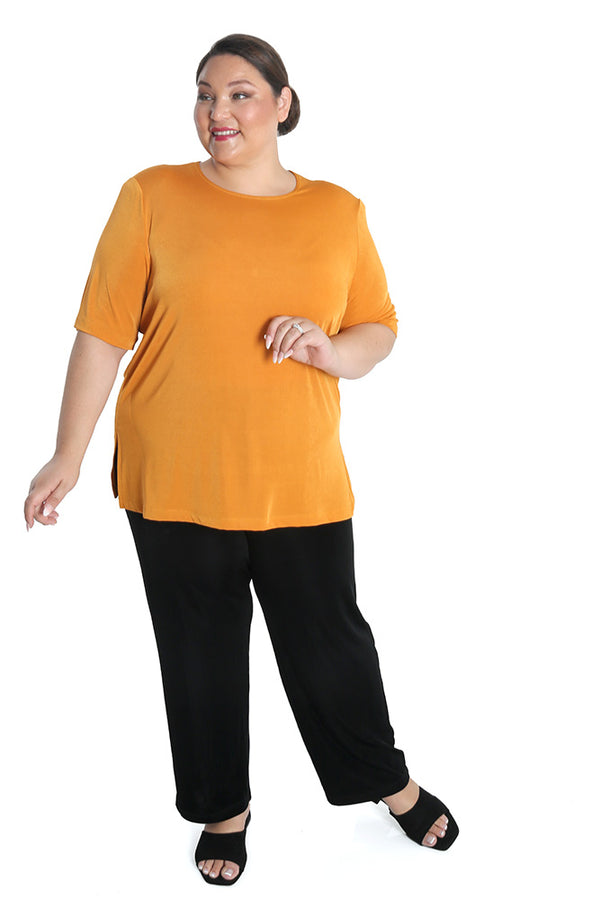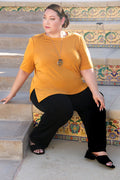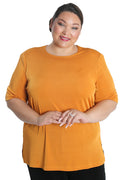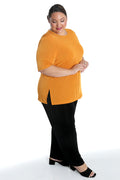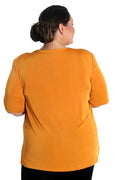 Vikki Vi Silky Classic Mustard Short Sleeve Tunic
Product Description
Description
Short sleeve, round neckline top
30" from shoulder to hem – tunic length
Finely ribbed stretch knit - 95% Poly/5% Spandex
Machine wash, lay flat to dry
Great for travel – just hang it up and any wrinkles fall out.
Made in the USA
It should be a lot easier to find the perfect short sleeve tee.
You need a solid, basic top that goes with everything from wild prints to basic black. But start shopping and it can feel like you're asking for the impossible. Everything's too short, too clingy, too see through, or covered in a design that makes the whole thing too casual.
We made the tee you've been looking for.
The round neckline isn't too low or too high. The sleeves aren't too short, or too long. The tunic length is long enough to keep our middles covered no matter what our day brings, while side slits make room for our hips.
"I love Vikki Vi classic tunics! They are easy care;no dry cleaning required. They look equally great with black dress slacks and everyday jeans. " – satisfied customer Marlena
This isn't just any short sleeve tee.
The finely ribbed stretch knit fabric hangs from high quality shoulder pads, skimming over your curves without clinging.
You can rely on this top to hold onto its good looks.
Our signature fabric feels silky soft, yet holds up to lots of wear. Machine wash it over and over, and you still won't see any sagging or pilling.
What can we say? It's a tee shirt. Only better.
Vikki Vi Classics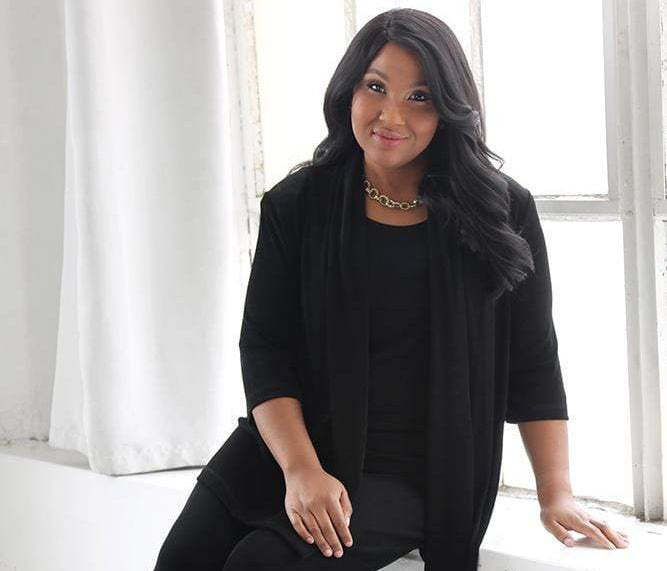 Hold the mustard
The color of this blouse is not mustard, or yellow, it leans much more to a caramel color, so know that before you buy. I am disappointed.
Hi Rebecca,
Thanks for writing a review.