ProductContent
Vikki Vi Classic Black V-Neck Tank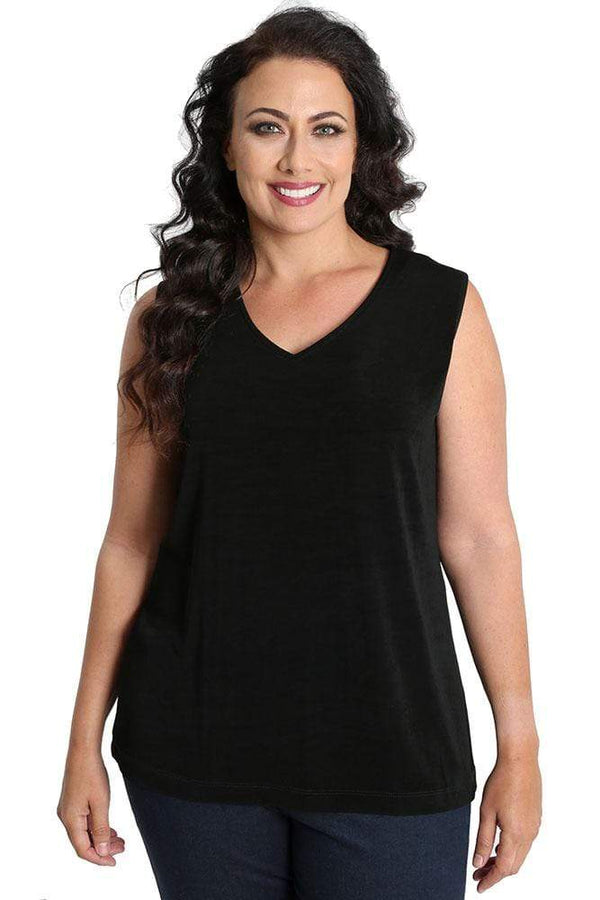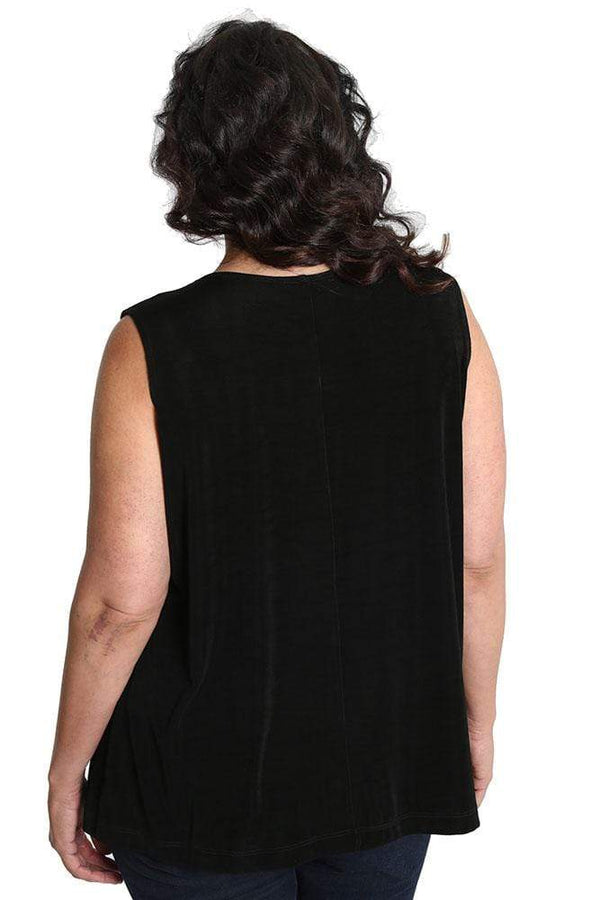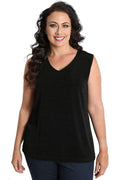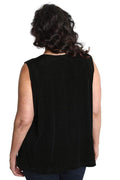 Vikki Vi Classic Black V-Neck Tank
Product Description
Description
V-Neck

Sleeveless Shell

28" long – hits mid-hip

Finely ribbed stretch knit - 94% Acetate/6% Spandex

Machine wash, lay flat to dry

Great for travel – just hang it up and any wrinkles fall out.

Made in the USA
You deserve a shell that's more than just OK. After all, it's the centerpiece of any ensemble.
Say goodbye to thin, transparent shells and hello to our signature fabric – opaque, cling-free, soft, and resilient. This shell will be the base of your go-to looks for years to come.
"Loving this V-neck shell as like some species of turtle I am distinguished by my short neck! This style gives the the illusion of elongation without being too revealing. As always with Vikki Vi classics, it's wash and wear convenience as well as wrinkle free. Simplistic, always in style and a basic staple in my wardrobe. May I request we have more of these flattering V-neck beauties in all sorts of yummy colors, pretty please?" – satisfied customer MMP
Vikki Vi Classic Black tank 4x
I love the tank! It fits me great and it's a perfect length. I also like that the arm holes aren't so huge that most of my bra shows. The holes are still a tad big, but not in comparison to other tanks I have in 4x. I have small shoulders so it's hard finding tanks that fit great. I also love the no wrinkle material. Thank you!
Hi Cindy,
Thanks so much for writing a review. Enjoy!!
LOVED IT
LOVE THE DRESS HAVE IN SEVERAL COLORS F IT VERY LOVELY FOR APPLE SHAPES
Hi Marina,
Thanks for writing a review. Enjoy!!
Last Minute Solution-2
I purchased this sleeveless shell in black to go with the Falling Leaf cardigan to wear to my great niece's wedding. It was out of stock at the time I made the purchase, but a conversation with a lovely lady at Plus By Design/Vikki-VI in California, it was arranged to be shipped directly to me from their supplier in New York. It arrived in time to be packed for the trip to the wedding. The shell is well made, comfortable, fit well and a welcomed addition to my wardrobe. Thank you!
Hi Paula,
We're so glad we were able to get it to you on time. Enjoy!!