ProductContent
Vikki Vi Classic Black V-Neck Long Sleeve Tunic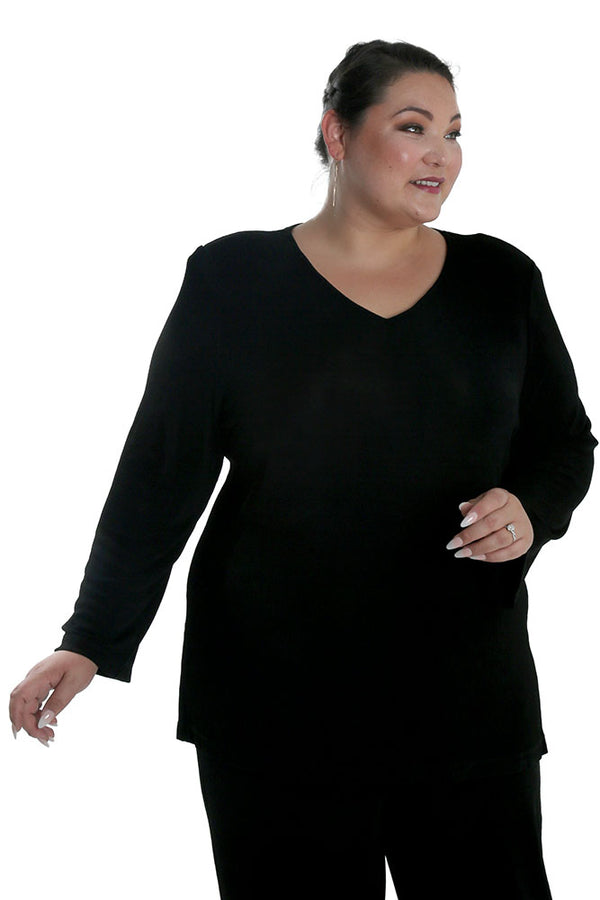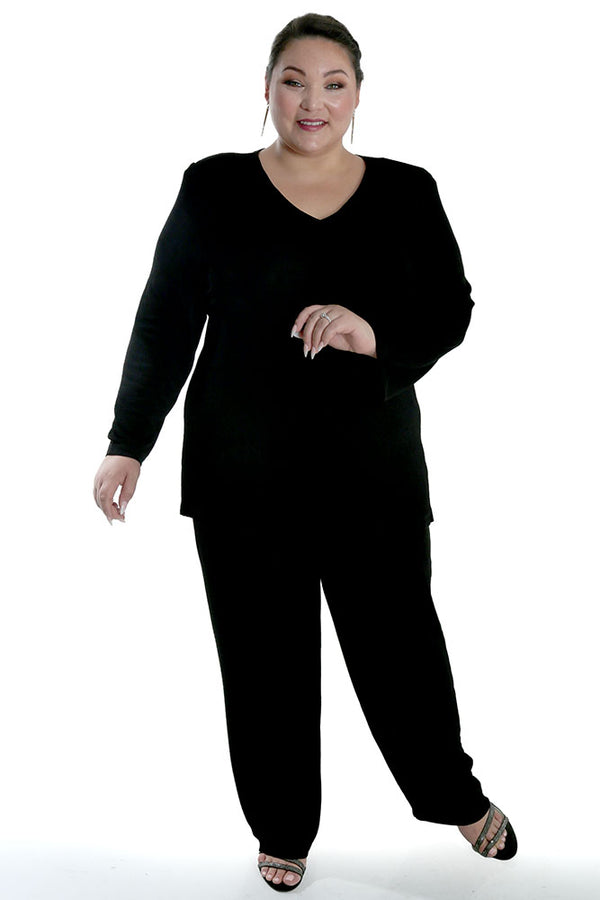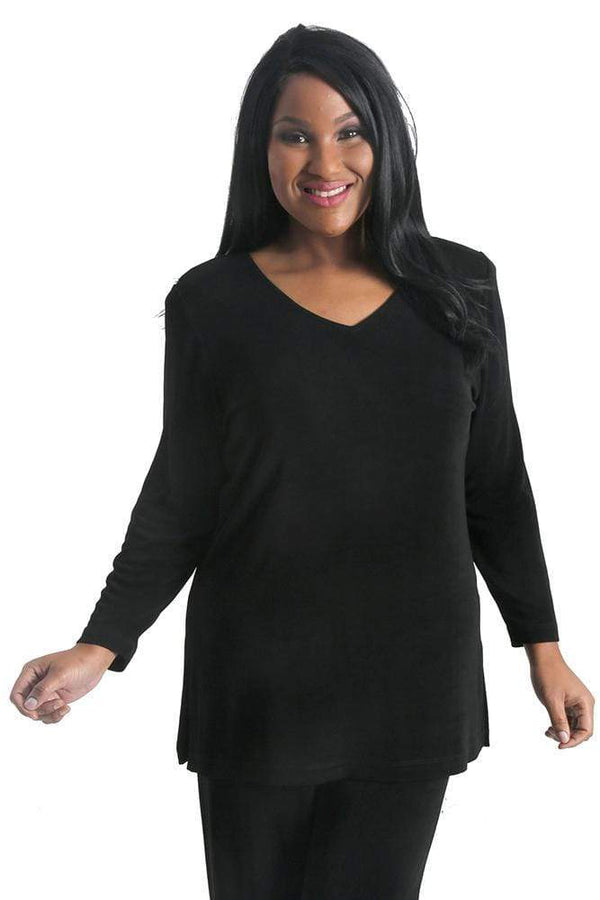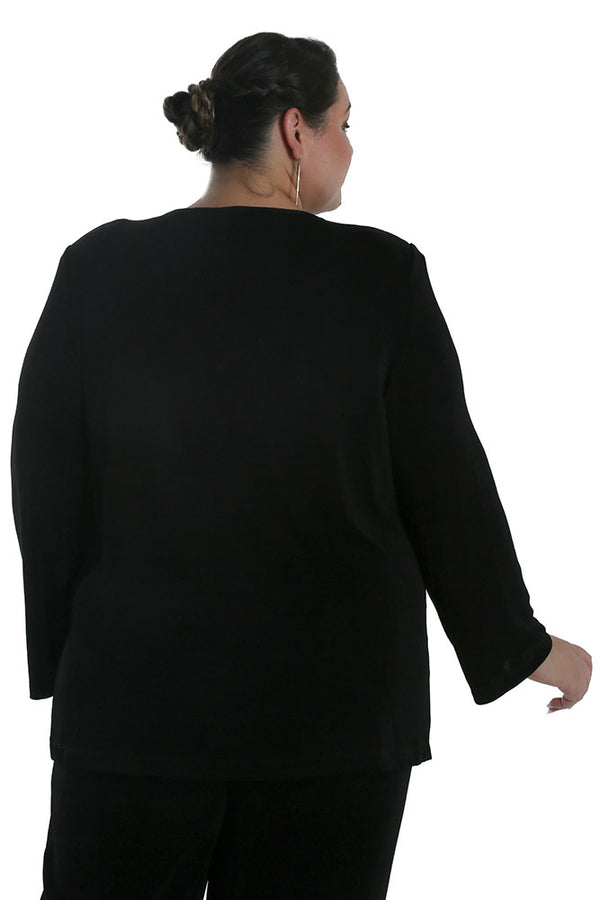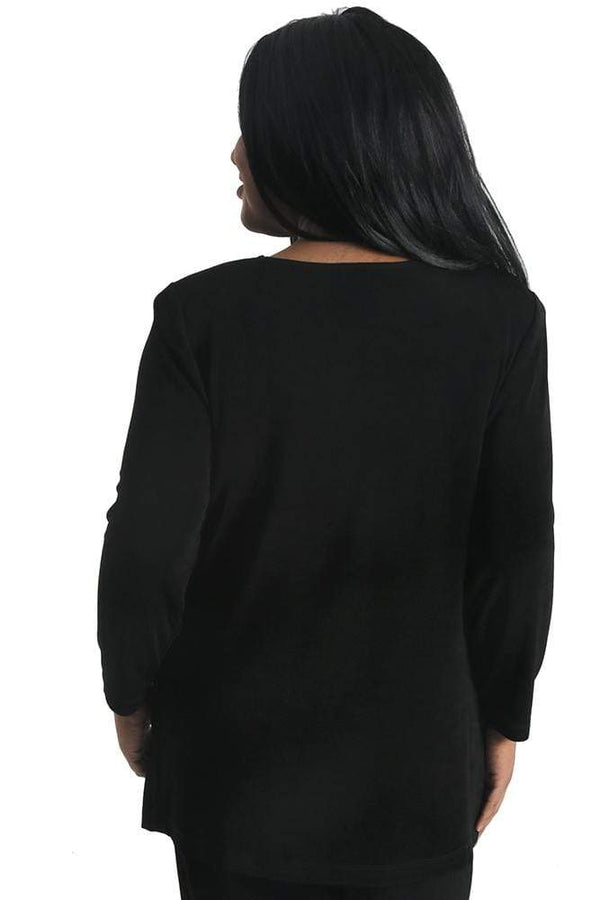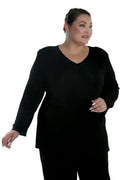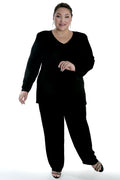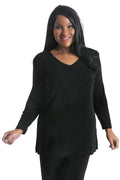 Vikki Vi Classic Black V-Neck Long Sleeve Tunic
Product Description
Description
Long sleeve

V-Neck

30" from shoulder to hem – hits below hips

Split hem

Finely ribbed stretch knit - 94% Acetate/6% Spandex

Machine wash, lay flat to dry

Great for travel – just hang it up and any wrinkles fall out.

Made in the USA
This top will keep you comfortable and chic all day- no need to fuss or adjust.
Show off just enough skin with the V neckline, and enjoy looking fabulous. Crafted from our signature finely ribbed stretch knit fabric, it's silky soft and designed to stay that way - it won't fade, pill, or lose its shape.
Love the Vicki Vi V- neck tunic.
Love, love, love the Vicki-Vi V-neck tunic. It elongates the neck, making your face and neck area more slender. A wonderful top. Please make more in every color. I have been a fan of your company for many years. This tunic is my favorite.
Hi Adrienne,
Thanks for writing a review. Enjoy!!
Great Buy!
Absolutely love classic Vikki Vi! This black tunic will be a staple in my wardrobe!
Hi Ava,
Thanks for writing a review. Enjoy!!
Tunics.
Casual to dressy, so comfortable and stylish, love th
Hi Kathleen,
Thanks for the review. Enjoy!