ProductContent
Vikki Vi Classic Black Camp Shirt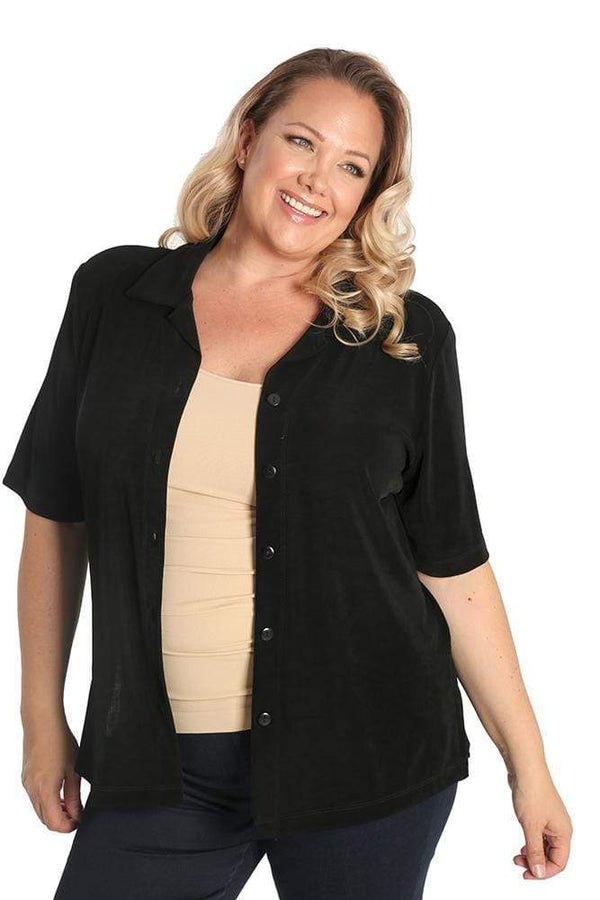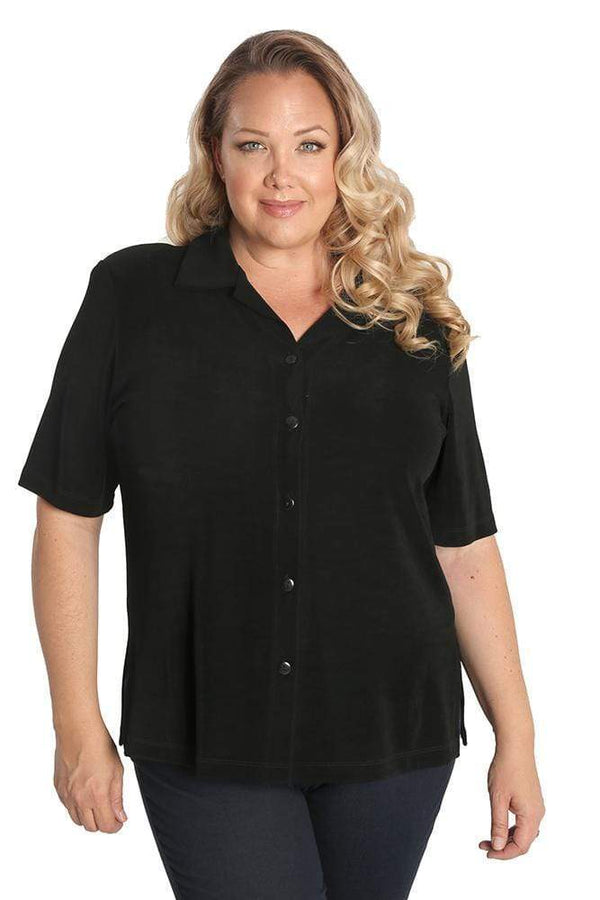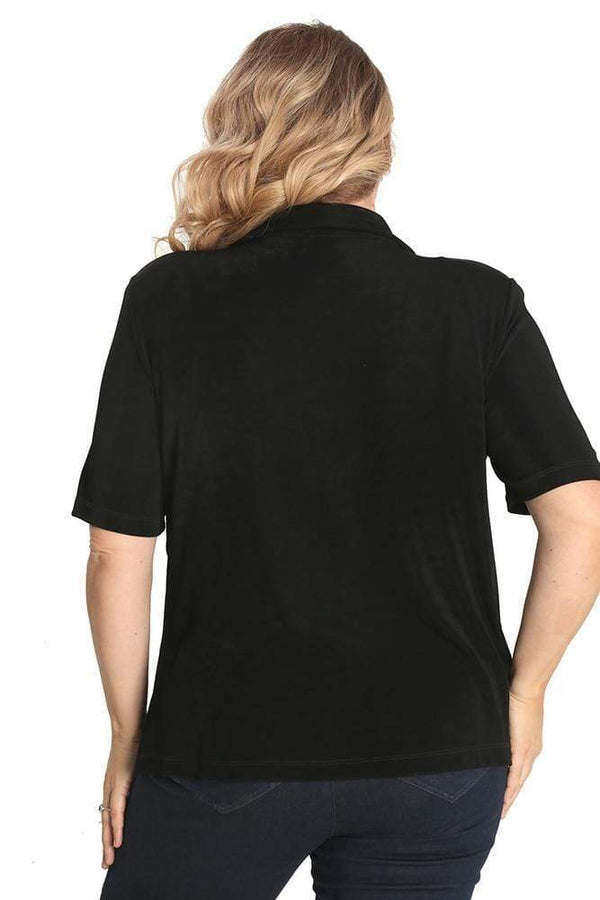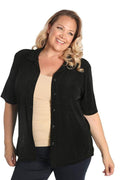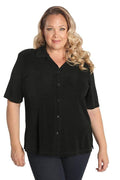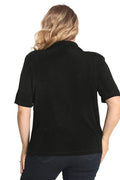 Vikki Vi Classic Black Camp Shirt
Product Description
Description
Versatile short sleeve style
Wear buttoned as a shirt or open as a jacket
27" Center Back Measurement
Available Sizes 0X-3X
Finely ribbed stretch knit - 94% Acetate/6% Spandex
Machine wash, lay flat to dry
Great for travel – just hang it up and any wrinkles fall out.
Made in the USA 
Wary of button-downs?
Ours won't gape - the buttons are placed to ensure a smooth line. This top offers a refined and laid back style - open, it's a relaxed jacket and buttoned up, it's a polished top suitable for work or play. Side slits give your hips room to move, and the collar displays your go-to necklace.
Featuring our signature fabric, it's machine washable and won't pill or stretch.
So comfy it's like a hug, but built to survive. 

Fits like it was tailored for me
Hi Sheryl,
Thanks so much for writing a review. Enjoy!
I Love Vikki Vi
I have been wearing Vikki Vi for years now. I love them items I purchased. The camp shirt does have shoulder pads which I took out but I love the quality of your products.