ProductContent
Vikki Vi Brushed Jersey Houndstooth Long Sleeve Tunic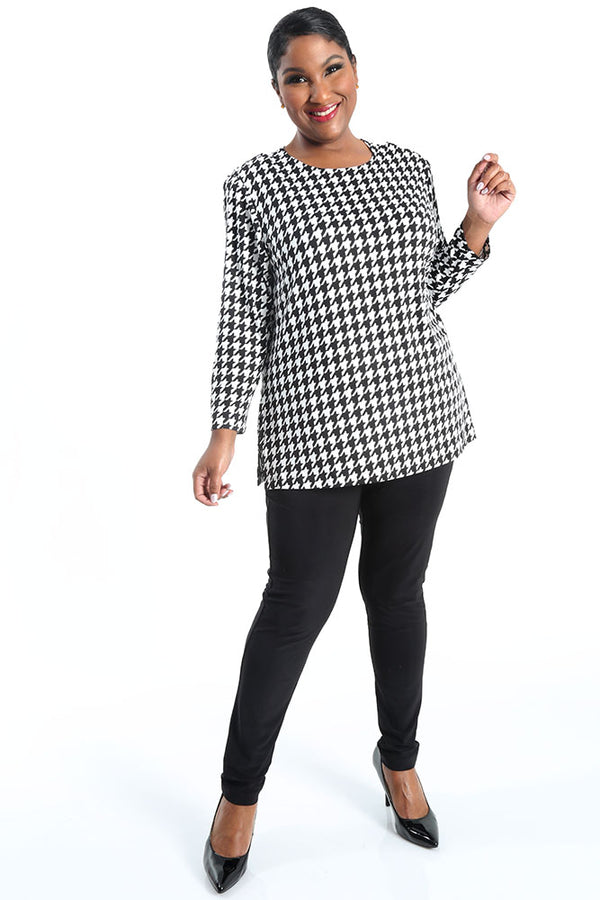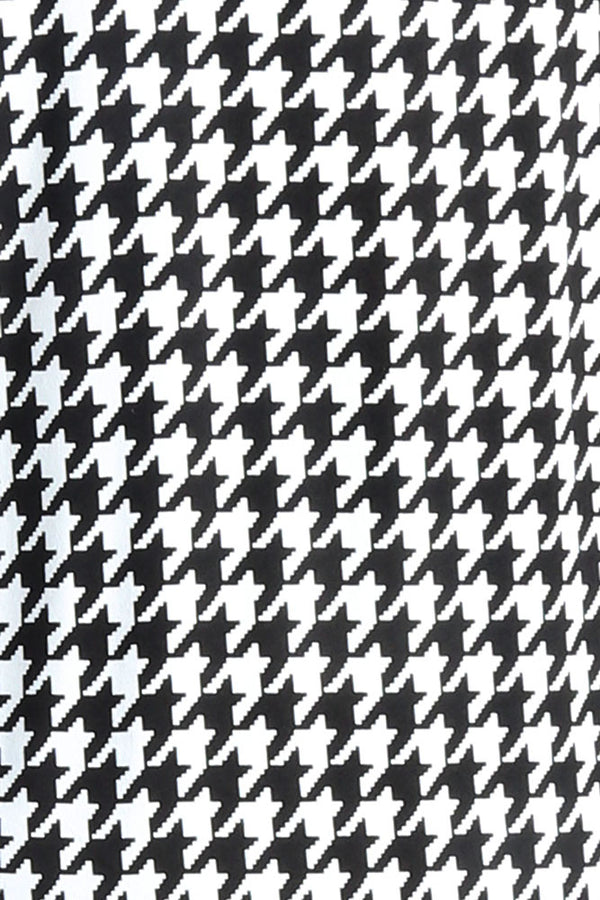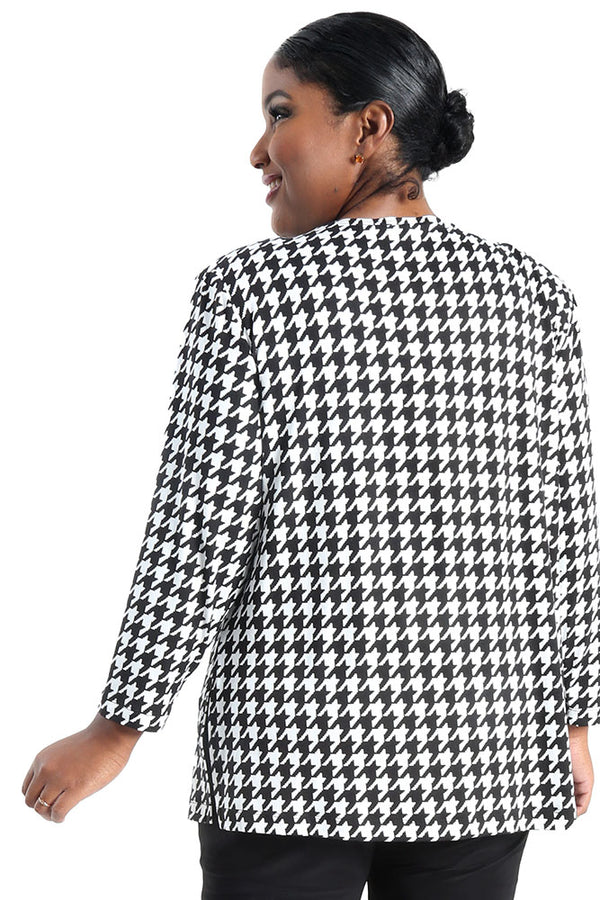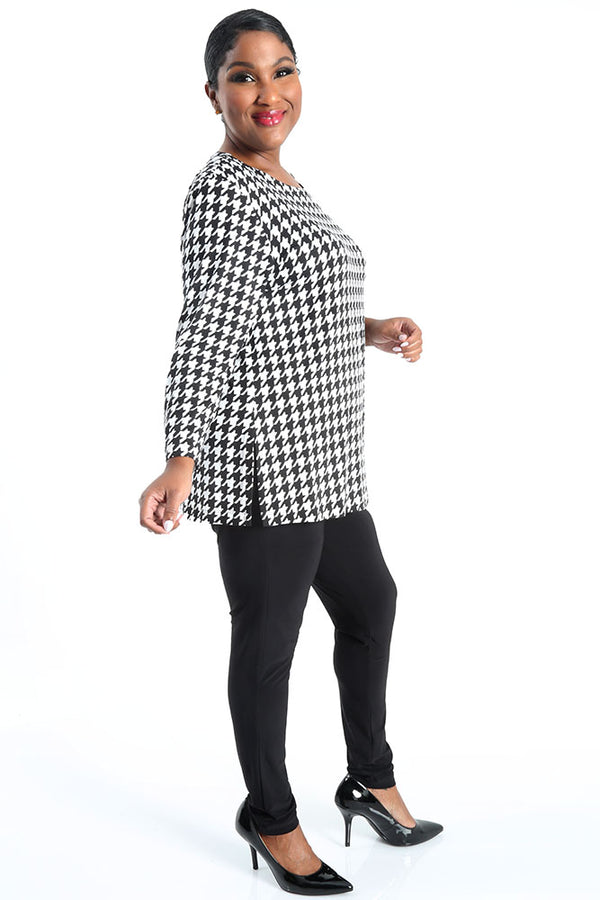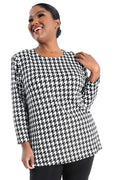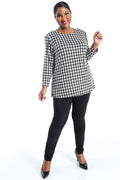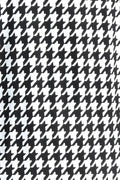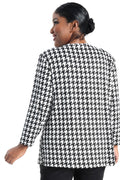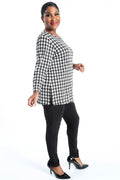 Vikki Vi Brushed Jersey Houndstooth Long Sleeve Tunic
Product Description
Description
This isn't just any long sleeve tunic.
Made with our signature fabric, this baby will skim over your curves, draping and moving beautifully throughout the day. High quality shoulder pads (yes, really) provide just a hint of structure. The material won't sag or pill, so you can trust it to keep its good looks.
When the temperature drops and you pull this tunic out of storage, you'll feel like you're reuniting with an old friend.
"Wonderful addition to my wardrobe. Great for layering when it is cold weather, also works well with leggings or can be dressed up. Great with jeans and a trendy scarf. Very versatile piece of clothing." – satisfied customer Sharon 
Long sleeve, round neckline top
30" from shoulder to hem – hits below hips
Split hem
Matte Jersey knit - 95% Polyester/5% Spandex
Machine wash, lay flat to dry
Great for travel – just hang it up and any wrinkles fall out.
Made in the USA

Wear it all you want, but you won't be able to wear it out.