ProductContent
Vikki Vi Classic Black Short Shell Dress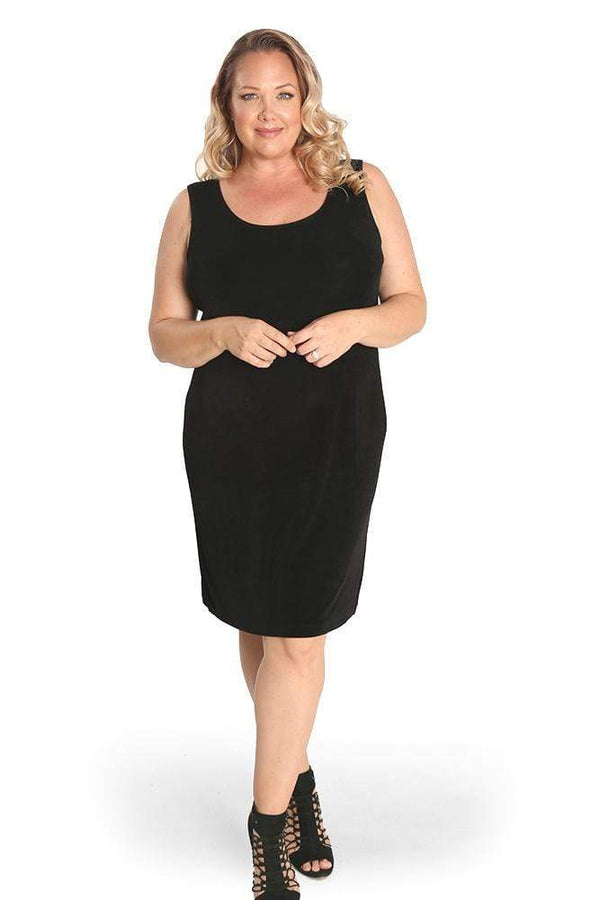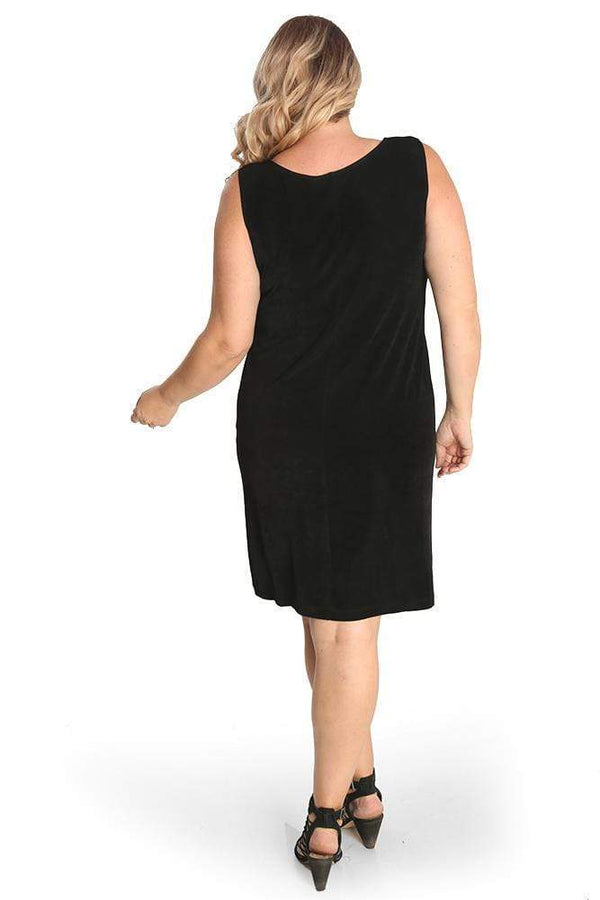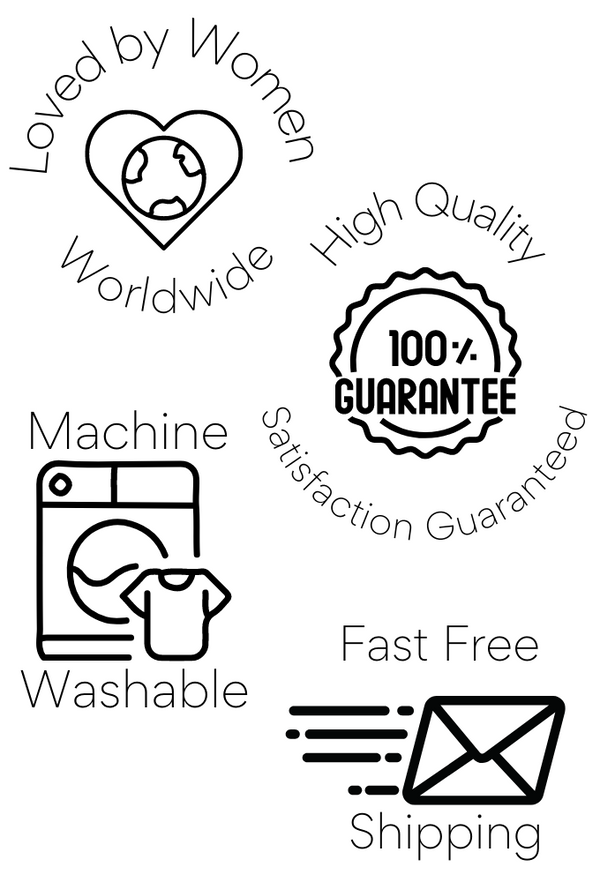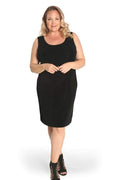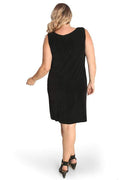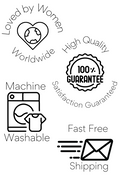 Vikki Vi Classic Black Short Shell Dress
Product Description
Description
Knee-length tank dress
40" long
Scoop Neckline
Sleeveless
Finely ribbed stretch knit - 94% Acetate/6% Spandex
Machine wash, lay flat to dry
Great for travel – just hang it up and any wrinkles fall out.
Made in the USA 
Every wardrobe could use an iconic little black dress.
This classic can go anywhere and harmoniously pair with anything. Pull it on and you'll radiate sophisticated style. You can try to find something it doesn't match, but it's impossible. You'll make that bright, chunky, artsy necklace look just right with this hot number.
It's made with our luxurious finely ribbed stretch knit fabric that won't pill, sag or fade, so you can don it worry-free. Plus, it's machine-washable so you don't need to worry if you spill your morning coffee or evening cocktail.
This style works perfectly for apple-shaped figures;skimming past the middle and emphasizing great legs.
No shape
The fit for me wasn't great. It had no shape to it. Fabric was pretty but heavier than I like.
Hi Samantha,
Thanks for writing a review. You may prefer our Jersey pieces instead - that fabric is much lighter.
So comfortable
I love my ribbed dress. Its comfortable, washes really great, no wrinkles.
Hi Rosalie,
Thanks for writing a review. Enjoy!!
This dress belongs in every woman's wardrobe
Please include this versatile short-length sleeveless dress every time Vikki Vi introduces a new color collection! Make it happen, Danielle!
Hi Diana,
Thanks for writing a review. Enjoy!!