ProductContent
Vikki Vi Classic Black Swing Cardigan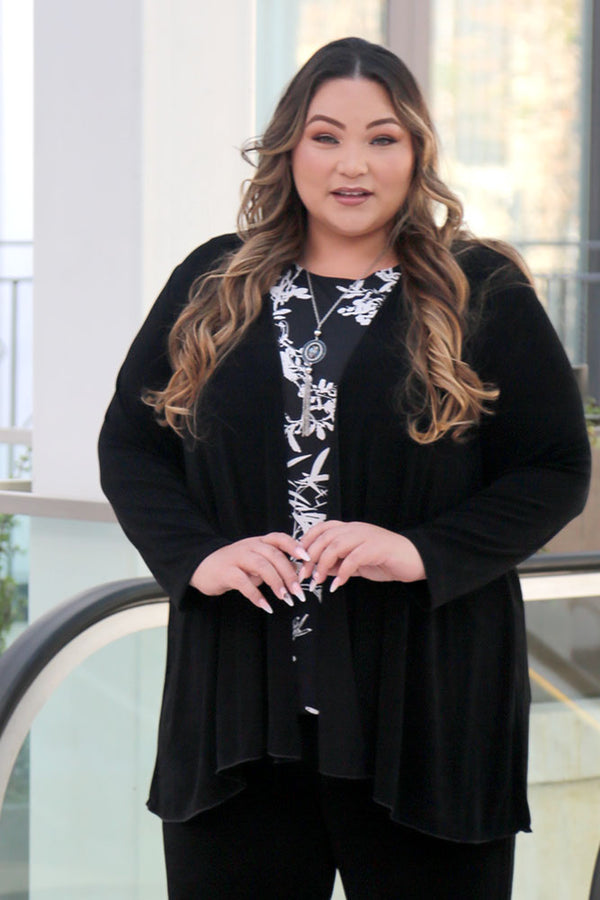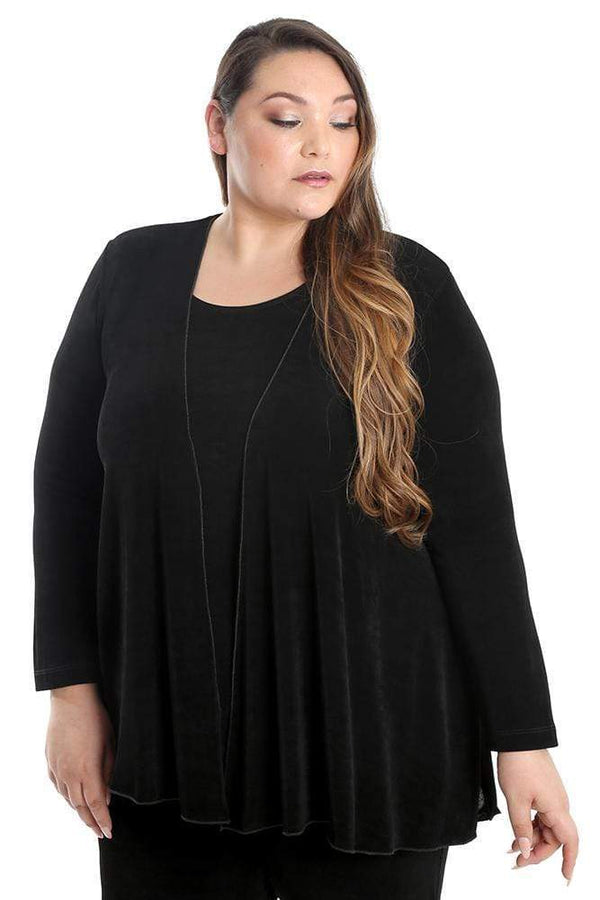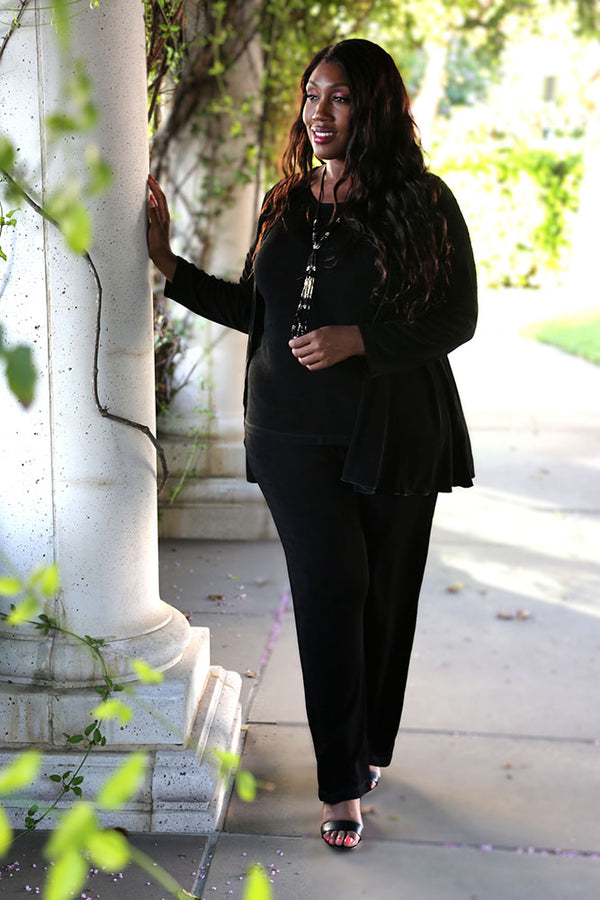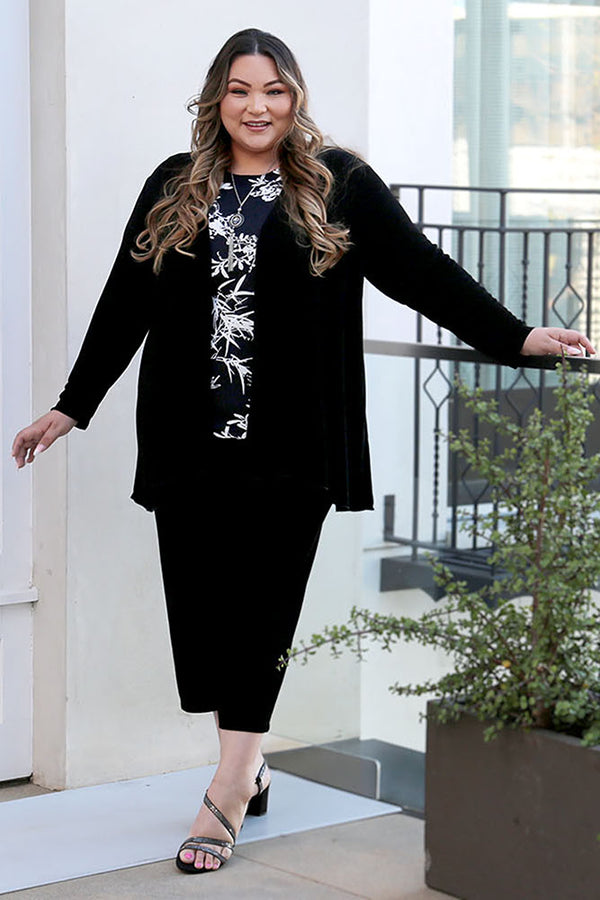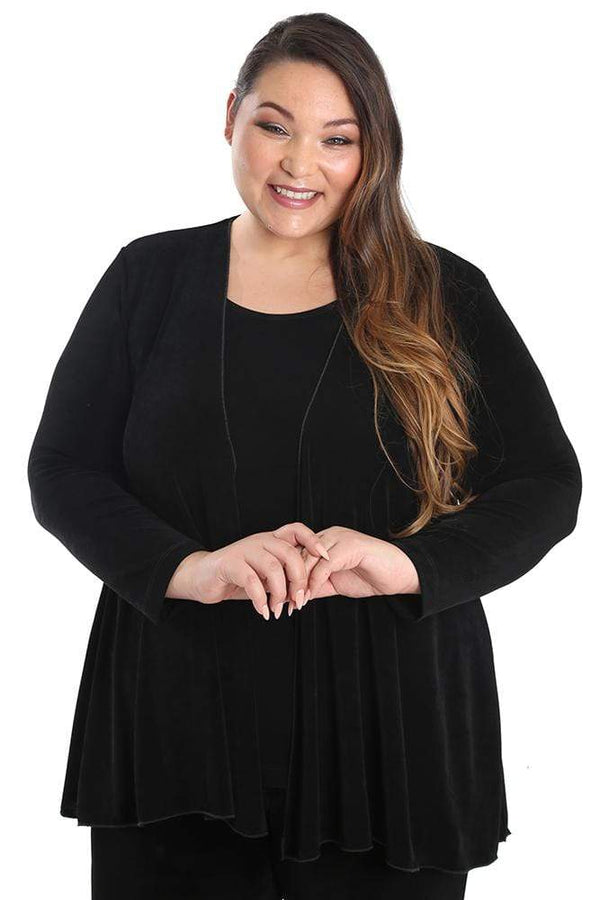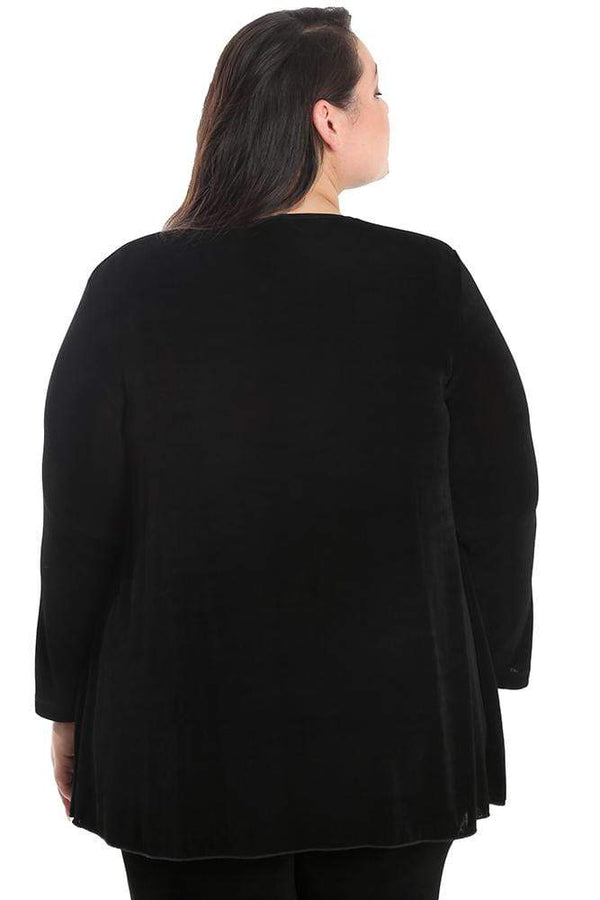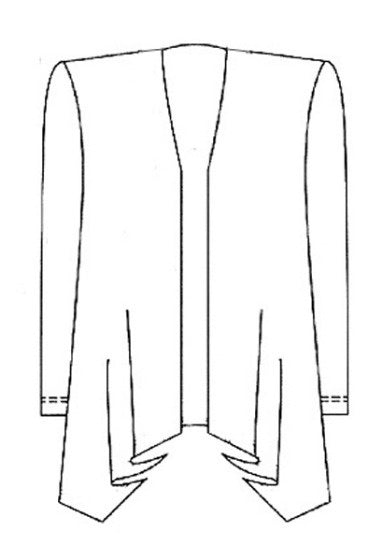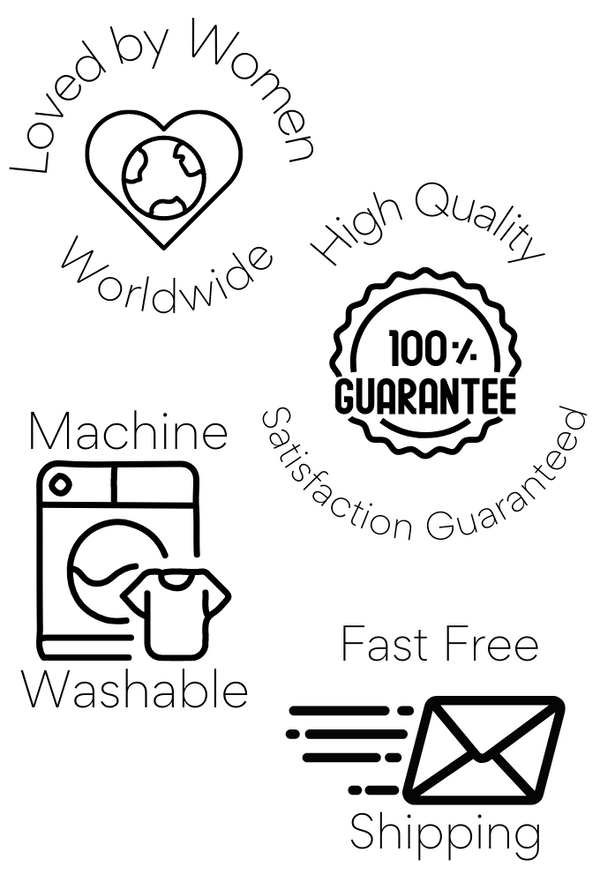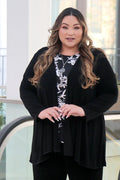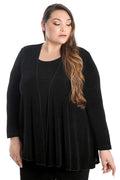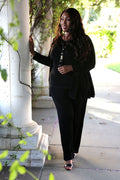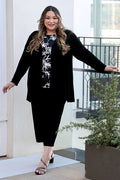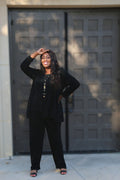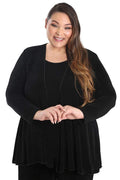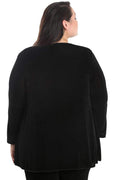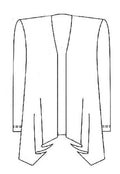 Vikki Vi Classic Black Swing Cardigan
Product Description
Description
Open cardigan with cascading drape front
Lettuce edge
30" long – hits below the hip
Finely ribbed stretch knit - 94% Acetate/6% Spandex
Machine wash, lay flat to dry
Great for travel – just hang it up and any wrinkles fall out.
Made in the USA 
Most cardigans fail to accommodate women's body shapes, but our Classic Black Swing Cardigan is shaped like you are.
Its cascading lettuce-edged fronts offer a sophisticated, yet relaxed look. The secret? A luxurious finely ribbed knit fabric that won't cling, pull, or bunch. Plus, it's machine washable, so you never have to worry about spills and mishaps.
"I have a closet full of Vikki Vi clothes. And, they never let me down. Just purchased the Swing Cardigan and it is terrific. It fits perfectly, even if I gain or lose weight! Getting ready to order yet another one today. Happy in Connecticut. We need a Vikki Vi Fan Club!" – satisfied customer Jo 
Lux look, light weight feel
Nice drape and soft silhouette. Lighter feel than the kimono jacket.
Hi Marilyn,
Thanks for writing a review. Enjoy!!
LOVE Vikki Vi
This Christmas Red jacket is the perfect color and a great addition to my ever-growing collection of Vikki Vi tunics and jackets. They always look nice with black slacks or jeans.
Hi Marlena,
Thanks for writing a review. Enjoy!
Jackets
I am very sorry for so many years I have purchased your products the one time I purchased is not up to your quality I am been very disappointed by it