ProductContent
Vikki Vi Silky Classic Red Midi Length Trumpet Skirt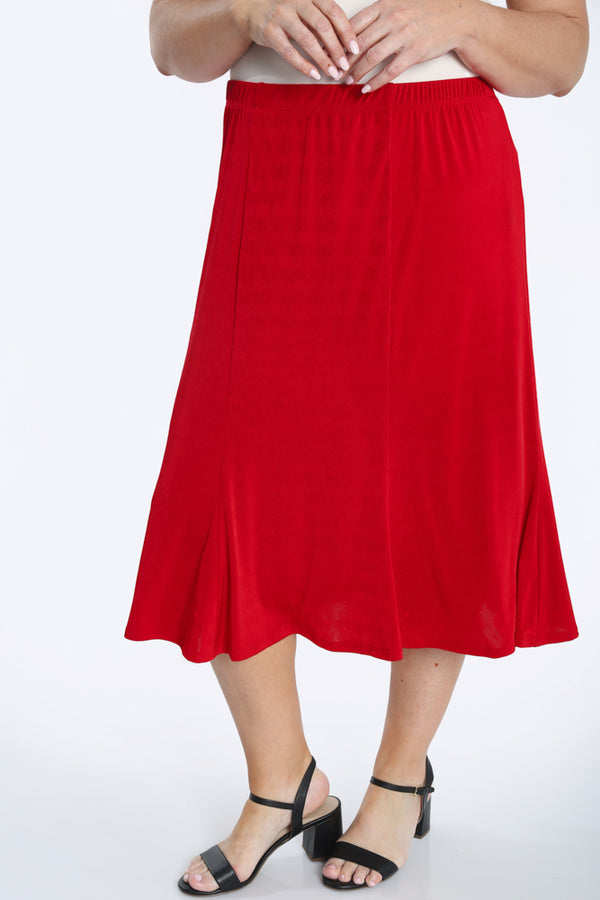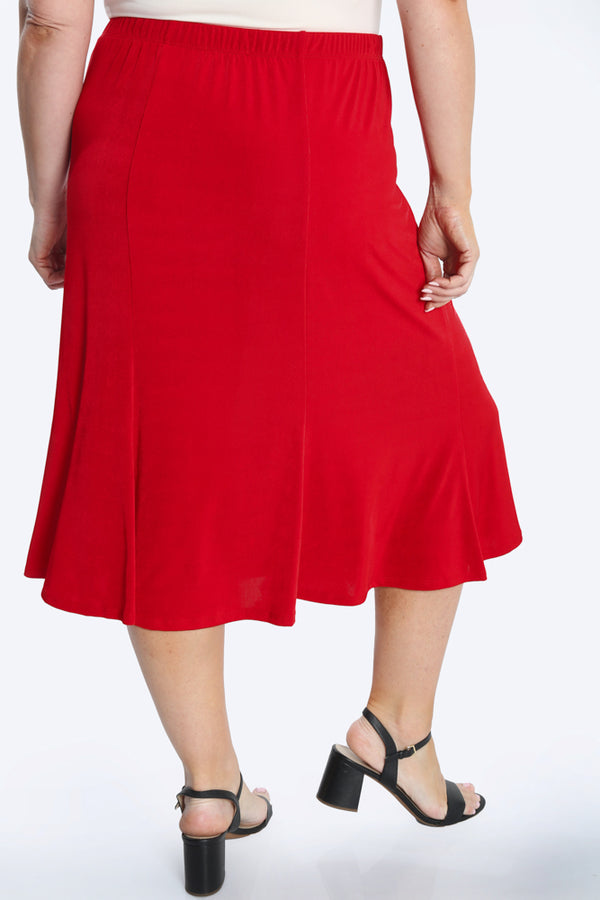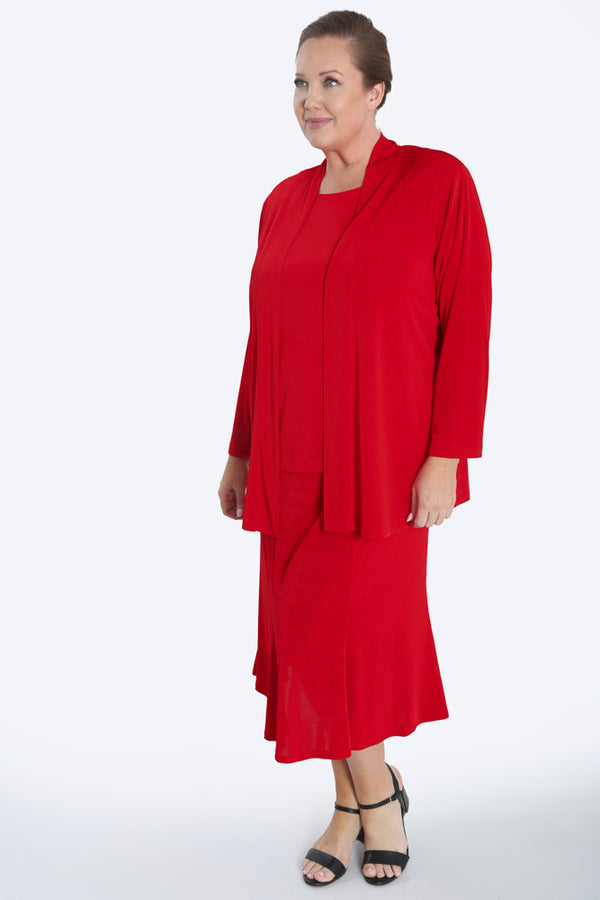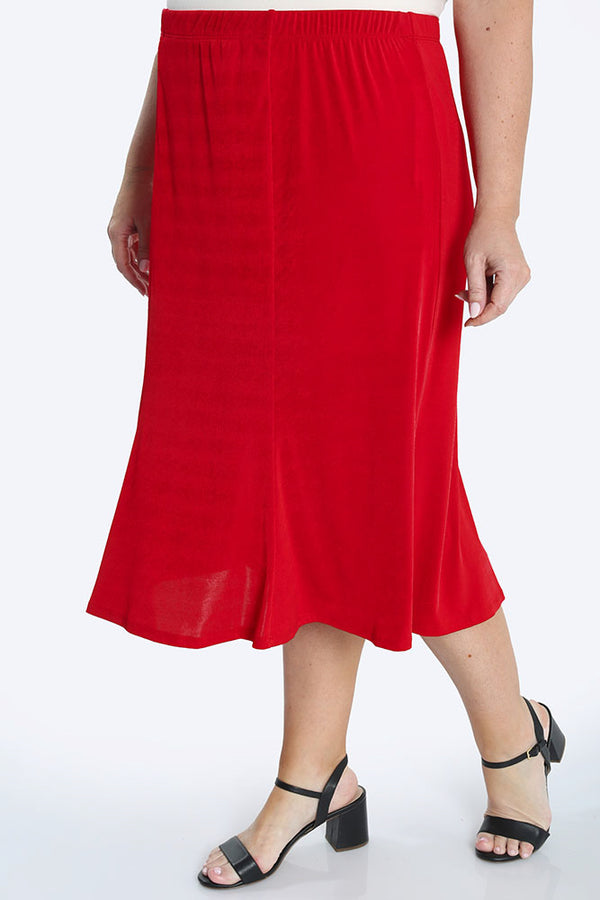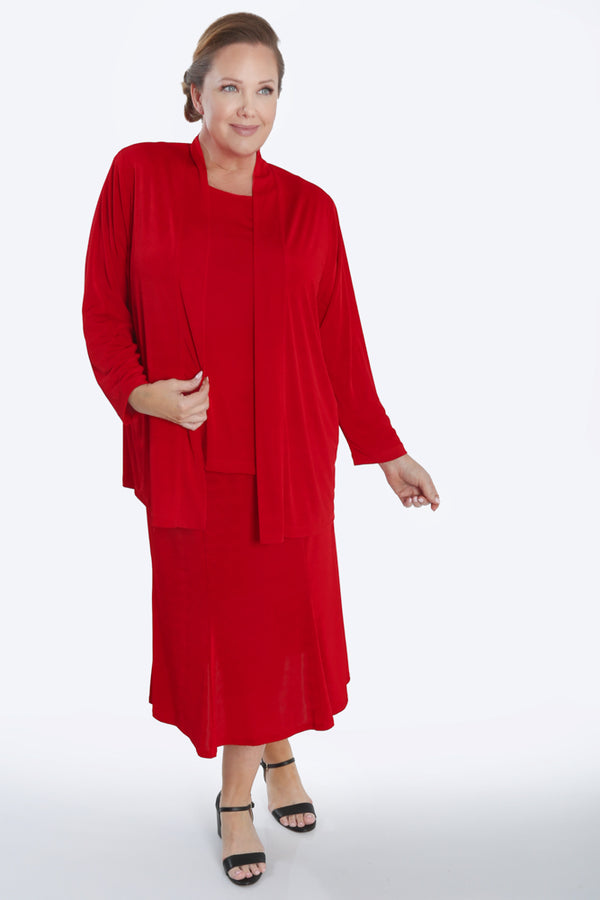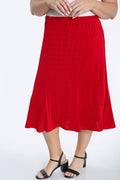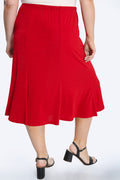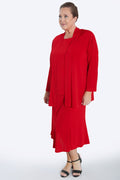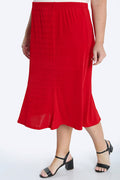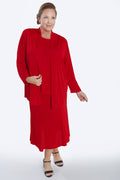 Vikki Vi Silky Classic Red Midi Length Trumpet Skirt
Product Description
Description
30" Long
6 Gore Panel Construction
Sizes 0X-3X
Silky stretch knit - 95% Poly/5% Spandex
Machine wash, lay flat to dry
Great for travel – just hang it up and any wrinkles fall out.
Made in the USA
Think of this as the pencil skirt's longer, more relaxed cousin.
Six gore panels give this skirt a feminine shape that accentuates your curves without clinging to them. It flares out just a bit at the bottom for a little extra zazz.
This skirt is almost too much fun to be a classic.
Obviously, this skirt is made for dancing. But it's not so festive that you can't wear it to the office.
"This skirt is my all-time favorite, the lines with the little flare at the bottom is so flattering and makes for easy comfortable in/out of cars etc. It mixes with lots of my other items, never creases and washes great." – satisfied customer June 
Vikki Vi Classics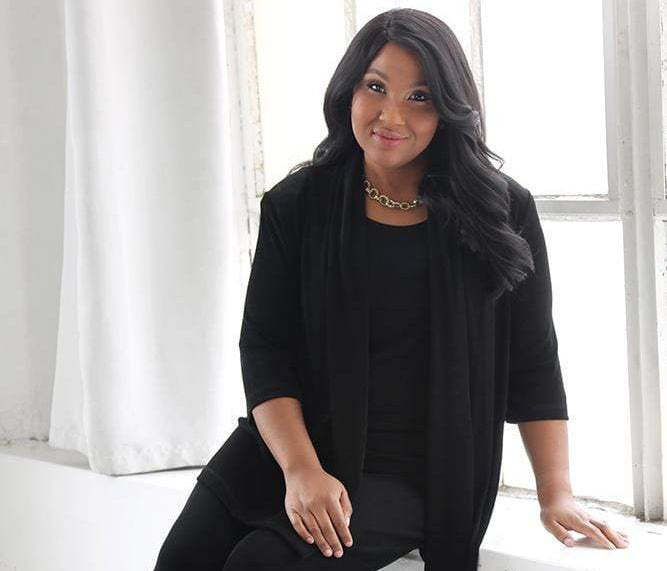 Return
I need to return but you will not send a return label. Please help. Thankyou , Holly Cleeland