ProductContent
Vikki Vi Silky Classic Olive Blazer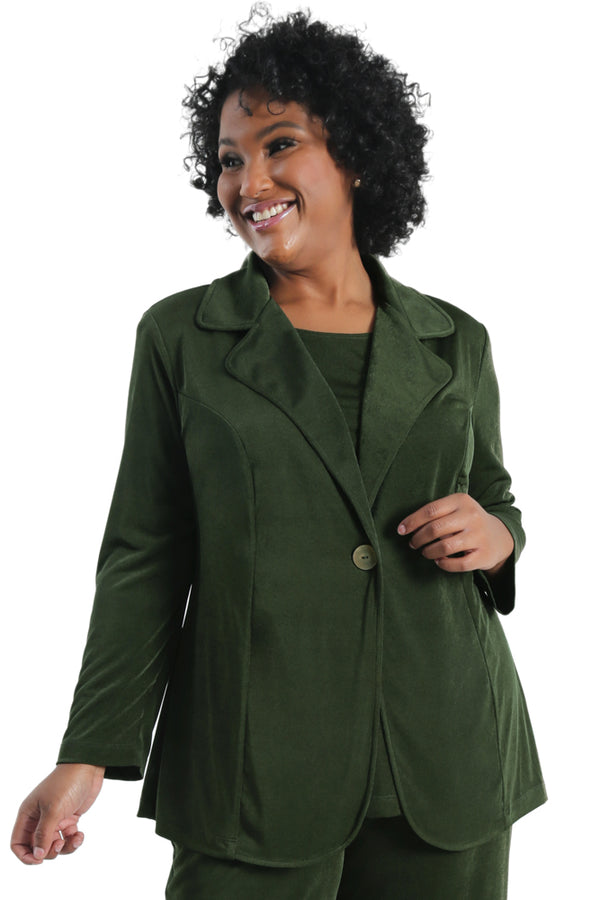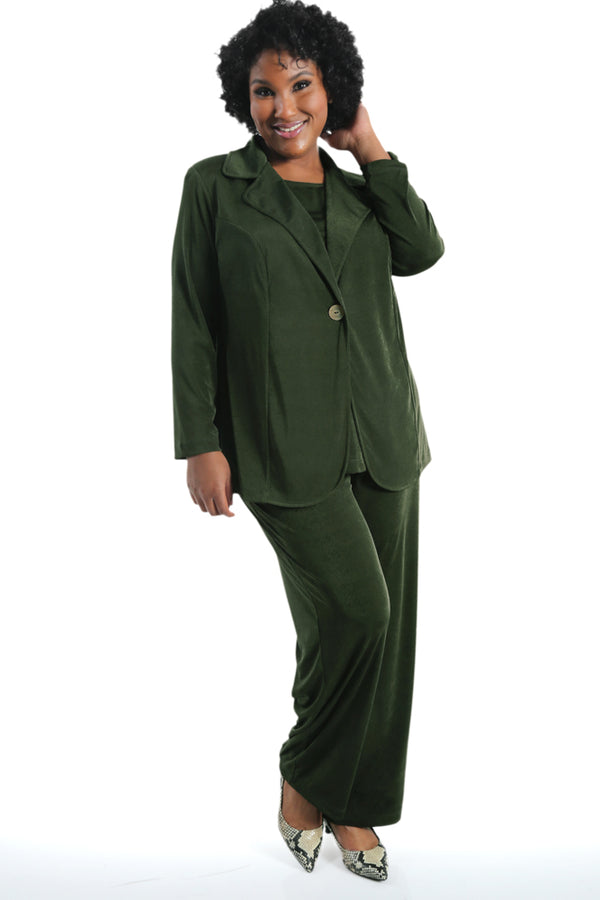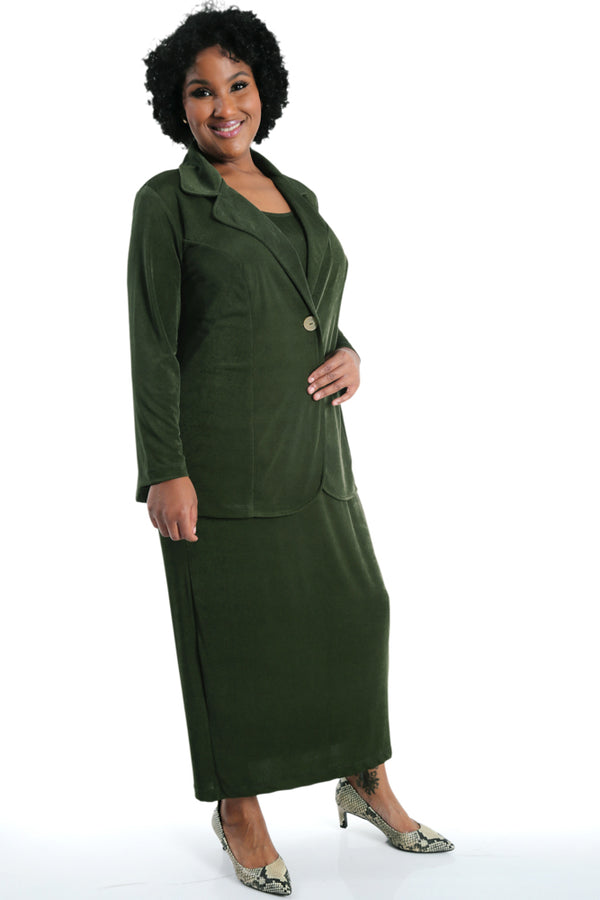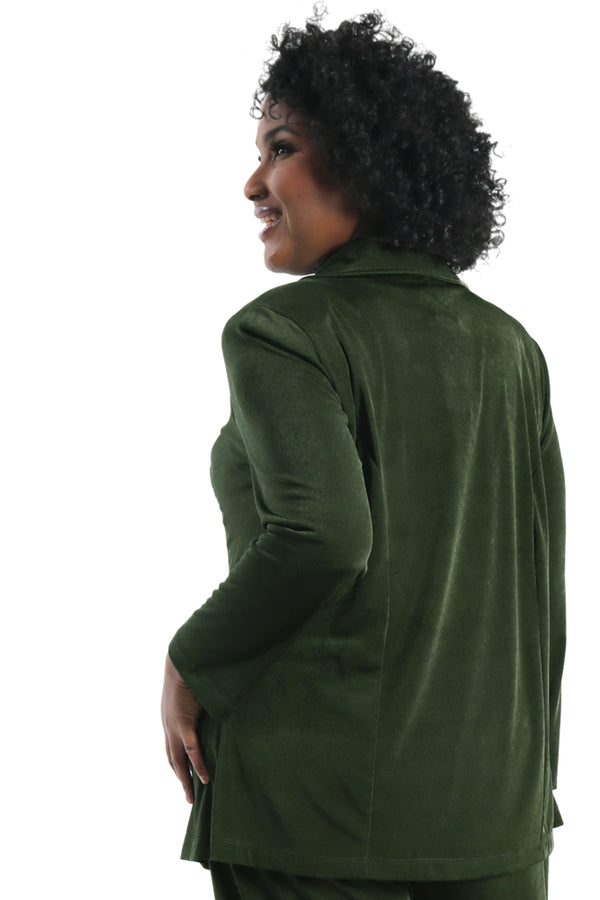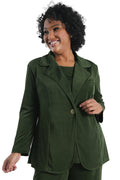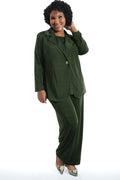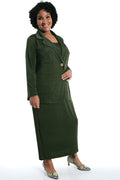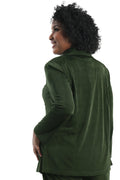 Vikki Vi Silky Classic Olive Blazer
Product Description
Description
27" inseam, 20" leg opening, 16" front rise (size 1X)
Finely ribbed stretch knit - 95% Poly/5% Spandex
Machine wash, lay flat to dry
Great for travel – just hang it up and any wrinkles fall out.
A tailored blazer can make you look so professional and polished.

It can also cost a fortune in alterations to make it fit properly and even then it may not give you room to breathe. But even in casual offices, you need to keep a blazer around for unexpected meetings with clients or the big boss.

That's why we designed the Vikki Vi Blazer.

The princess seams make it streamlined and tailored while the cut and material leave you room to move throughout your busy day. It's the best of both worlds. No trips to the tailor required.

The single button and narrow lapels provide that all-business look you want. We use high quality shoulder pads to make sure your blazer keeps its structure wash after wash.

Oh, did we mention? Unlike other blazers, you can throw this one in the washing machine.

Great news on those days you end up wearing your morning coffee.
Gorgeous Color and my favorite material!!!
Gorgeous color! Silky and soft, wrinkle free. I love with pops of color, red, and teal, orange, blues, yellows, almost any color in nature looks great with this amazing olive, even pink! Fun to experiement with colored shells, bling and scarves. It is very classy and elegant, but can be casual when worn with casual tops.
Hi Kathleen,
Thanks for writing a review. Enjoy!!