ProductContent
Vikki Vi Ralmtex Black Spa Robe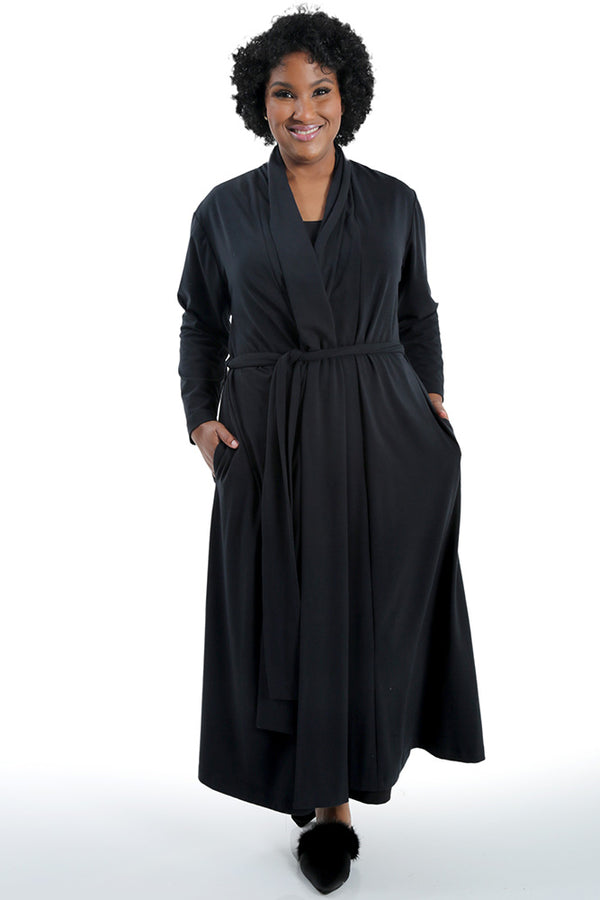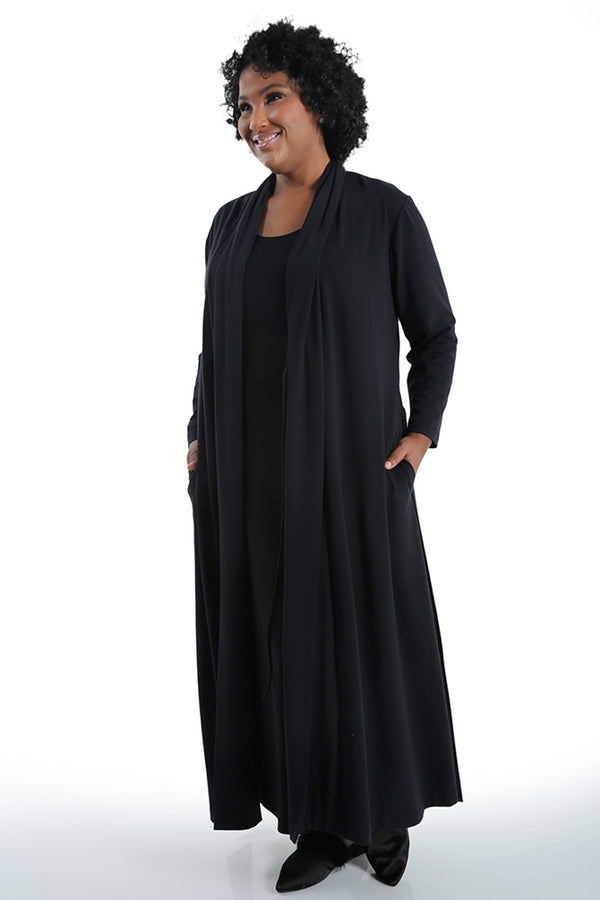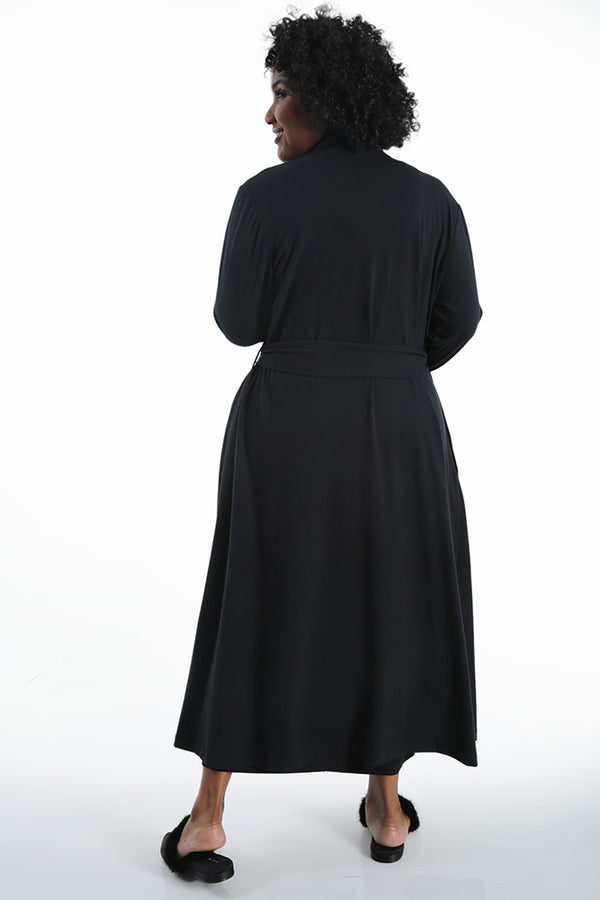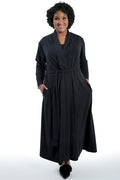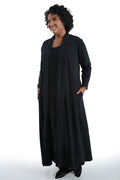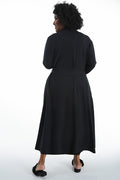 Vikki Vi Ralmtex Black Spa Robe
Product Description
Description
Elegant Spa Style Robe
Keeps you dry after the bath or shower
Stay comfortable while you do hair/make-up
Wide belt

Inside tie for secure fit
Two side pockets 
Fold over lapel
3/4 Sleeve
Maxi Length 
Machine Wash Cold, Tumble Dry Low
Made in the USA
There's luxury, and then there's LUXURY.

This fabric is like a dream come true. This luxurious Spa Robe is made from a blend of Peruvian Pima Cotton, Spandex, and a high-tech fiber called Ralmtex that absorbs the heat and energy your body generates and returns it to you. It helps you regulate your body temperature so that you stay cool - but not too cool. It increases blood flow and blood oxygen levels, all while flowing around your body elegantly.
"I am in love with this robe.  I wear it after showering and while I put on my make-up and do my hair.  No more sweating in my robe because the fabric keeps me cool and comfortable."  Danielle
While you're wearing this Robe, you'll actually feel more energetic.  According to Ralmtex, the increased blood flow and blood oxygen levels help muscles and joints to combat the stiffness, soreness and edema caused by aging, injury and arthritis. 
All that plus fabulous style - just what you've come to expect from Vikki Vi.