ProductContent
Vikki Vi Jersey Polka Dot Sleeveless Shell Tunic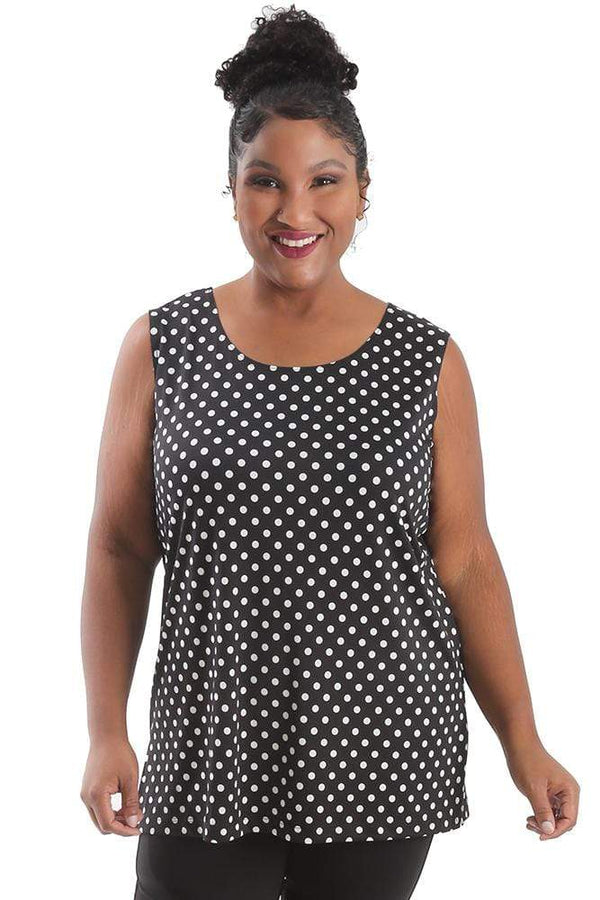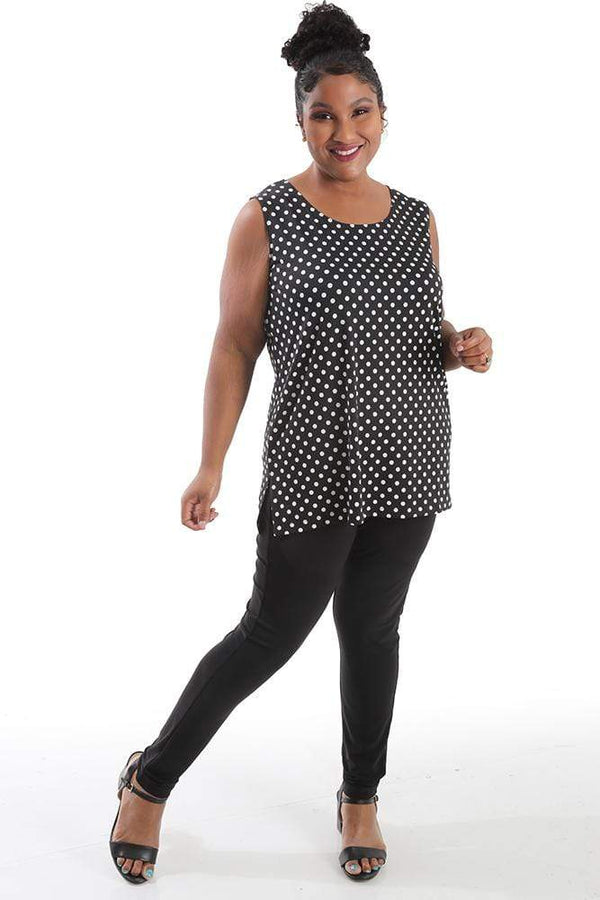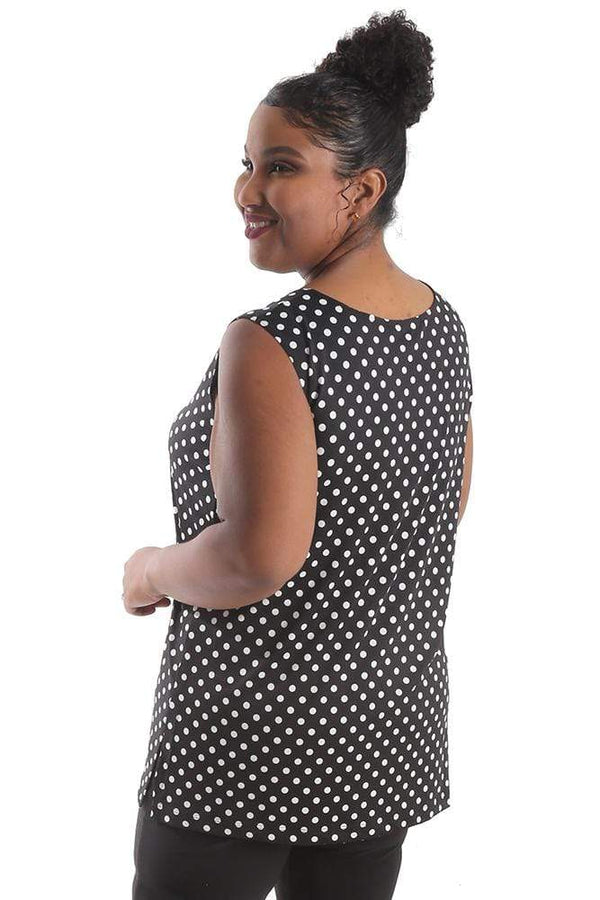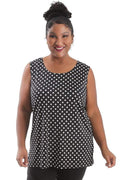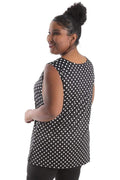 Vikki Vi Jersey Polka Dot Sleeveless Shell Tunic
Product Description
Description
You know why this is the top for you.
For some of us, all the moving and stretching we do throughout the day means that some tops pull up and expose our middles. We're all for showing a little skin every now and then, but not like that.
Maybe you're tall. Or long waisted. Or you carry your weight around your stomach. Whatevs. You're a woman looking for a few good tunics.
This top is so much more than just long enough.
Our longest sleeveless shell
30" Center Back Seam
Round Neck
Side Slits for Movement
Machine Wash, Lay Flat to Dry
95% Poly 5% Spandex
Made in the USA
This is just one of those basics that is so much more than basic.
Our knit jersey doesn't pill, sag, or cling to your curves. It isn't see-through like some flimsy little things made for layering.
This fabric is buttery soft.

Yet it's also machine washable and made to last.
wow Great shell
I bought this shell as an alternative look with my new zippered jacket from Vicki V. It is great fabric which does not cling, and it washes up beautifully. it was a bit long but I took it up about 2 inches. Now it is perfect. Thanks so much.
Hi Barb,
Thanks for writing a review. In the future, look for our Sleeveless Shells - they're the same as this top, but a little shorter. Enjoy!!