ProductContent
Vikki Vi Dusty Rose Linen Fit and Flare Blouse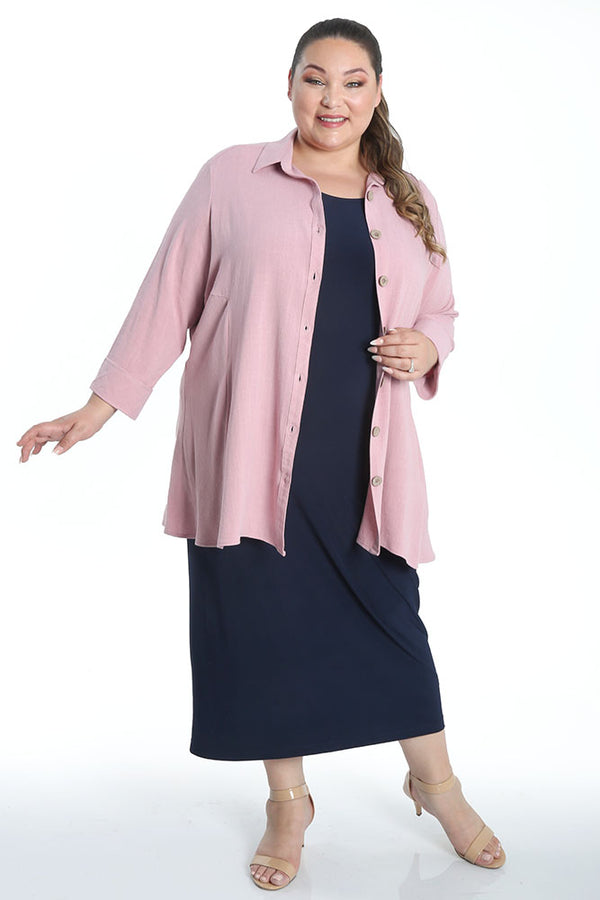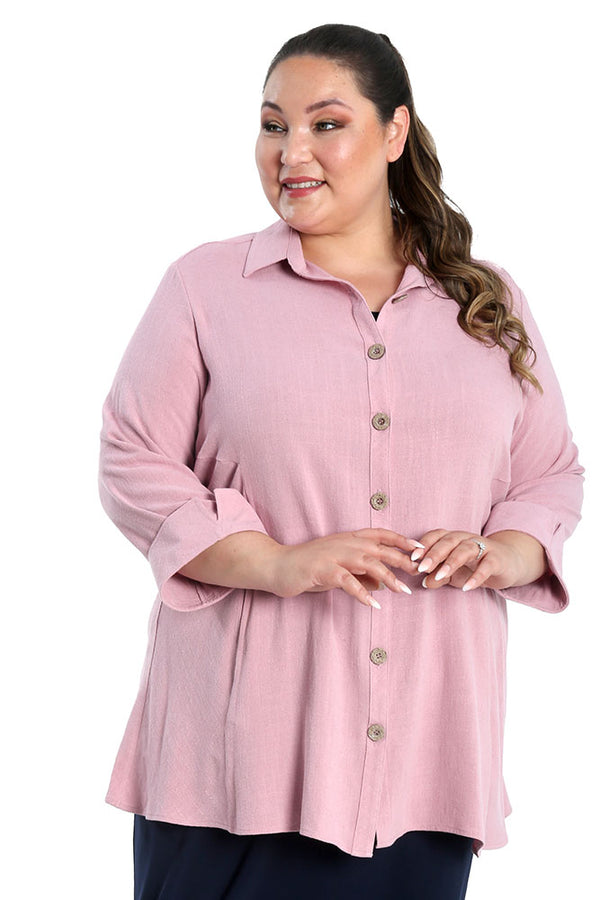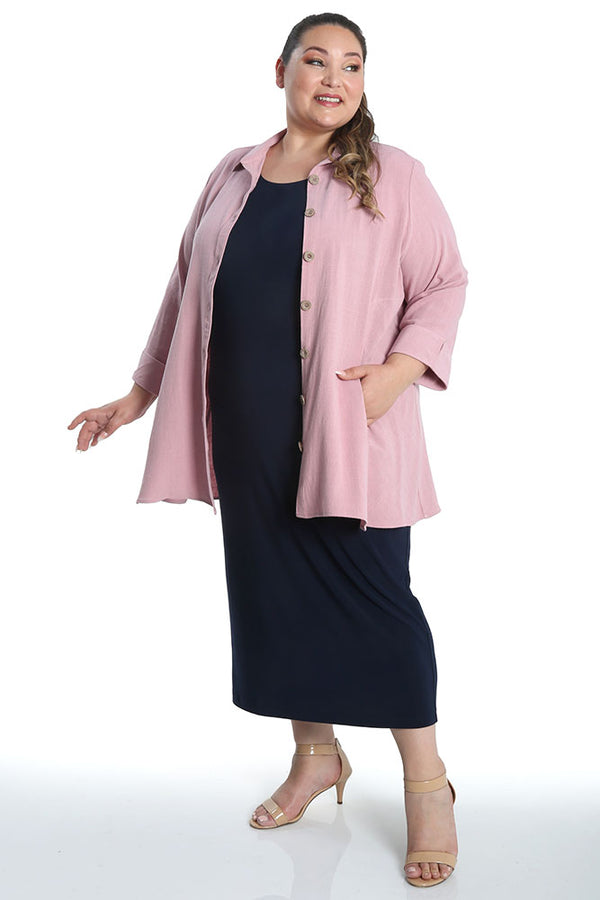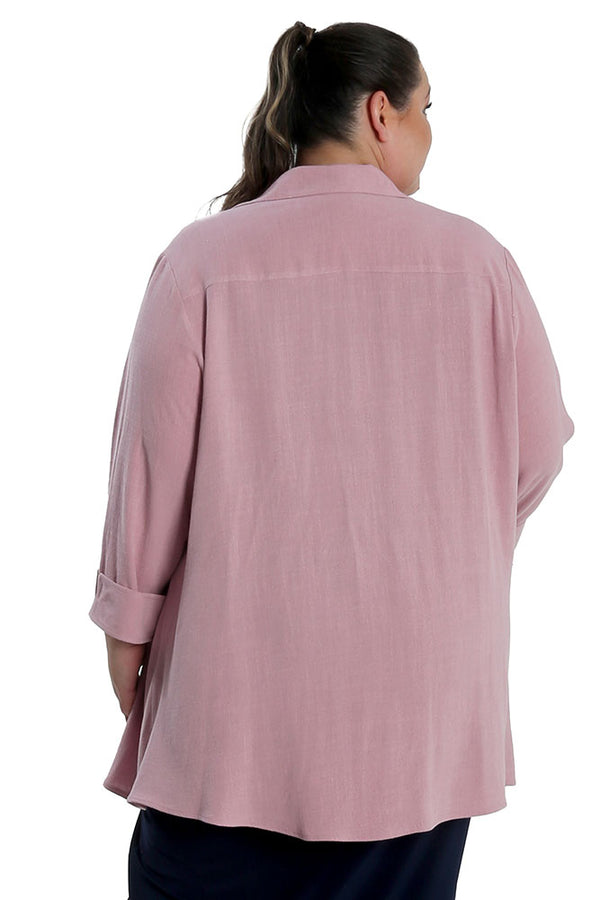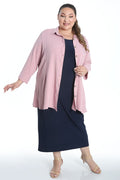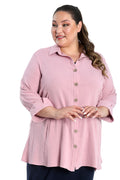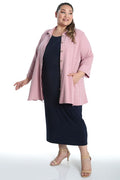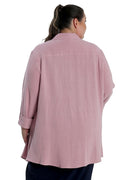 Vikki Vi Dusty Rose Linen Fit and Flare Blouse
Product Description
Description
Finally! A blouse shaped like you are.
Button-down blouses are so polished and make you look so put together. When they fit properly. Your body flares out a bit at the middle, and this blouse is made to be shaped like you are. That way it won't gap or pull.
This blouse is made from a woven fabric, so don't expect the stretchiness you get in Vikki Vi Classics. Do expect a structured, tailored look and feel.
Buttery soft linen/rayon blend fabric is more wrinkle resistant than straight linen.
30" Long
56" Bust on 1X
Flattering Shirt Collar
Pockets
Cuffed 3/4 Sleeve
Buttons allow for this top to be worn as an open Jacket 
Machine Wash
Lay Flat or Hang Dry
Made in the USA
Light weight linen like woven fabric 
Love it!
This is exactly what I've been wanting and long and flowy! Love it!
Hi Lynn,
Thanks for writing a review. Enjoy!!