ProductContent
Vikki Vi Silky Classic Soft Pink Maxi Skirt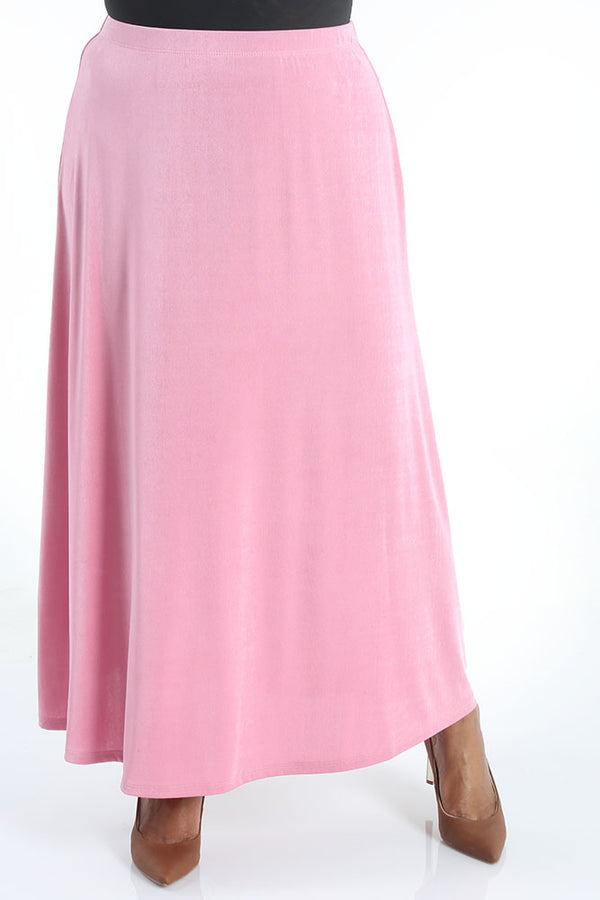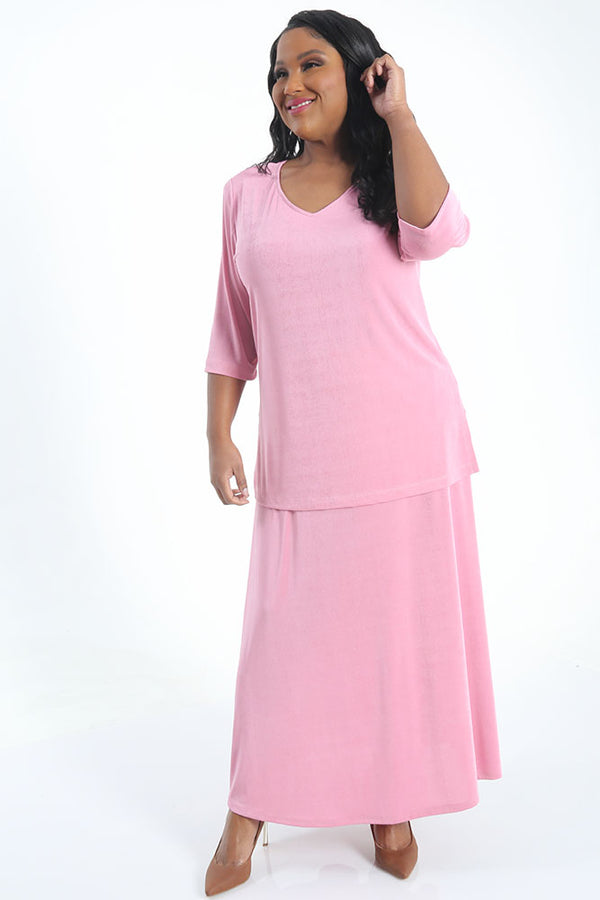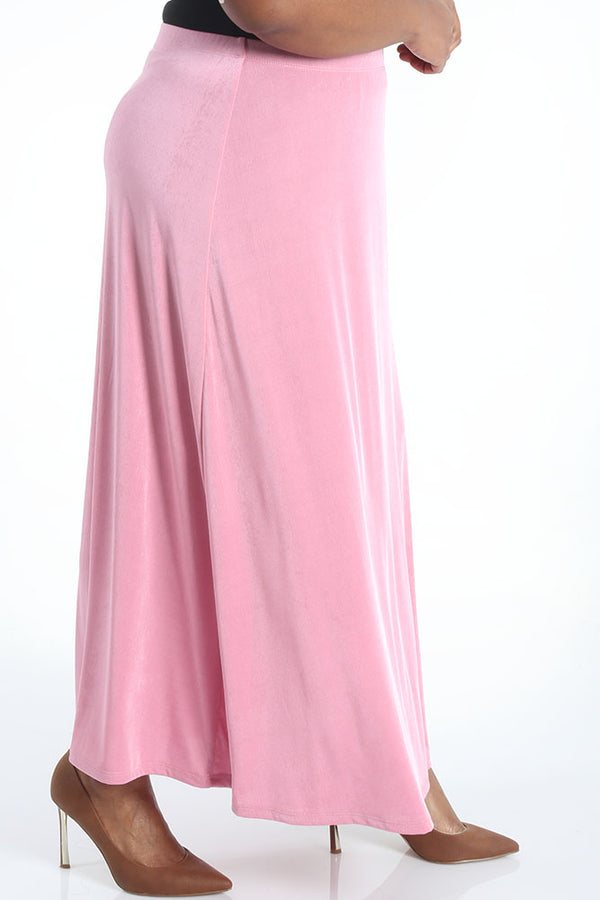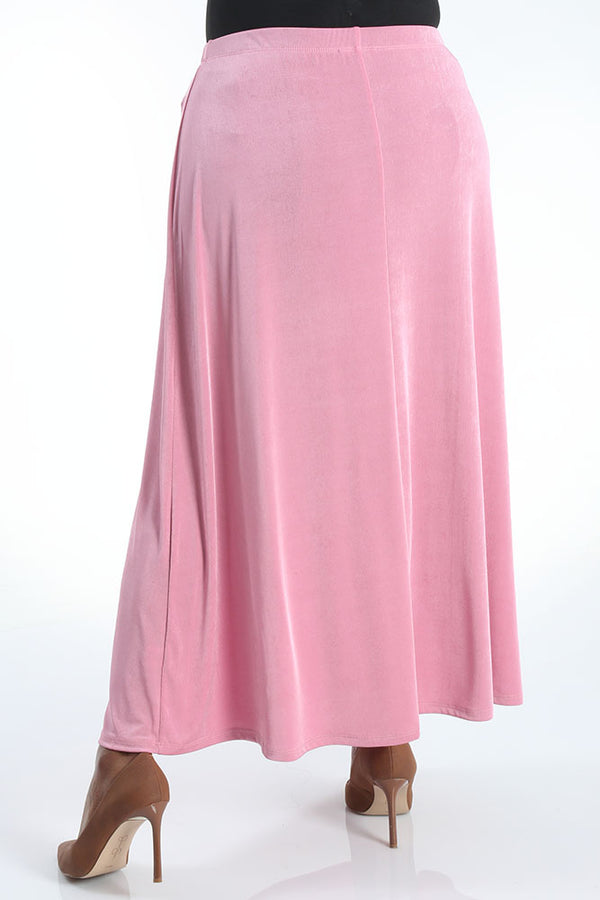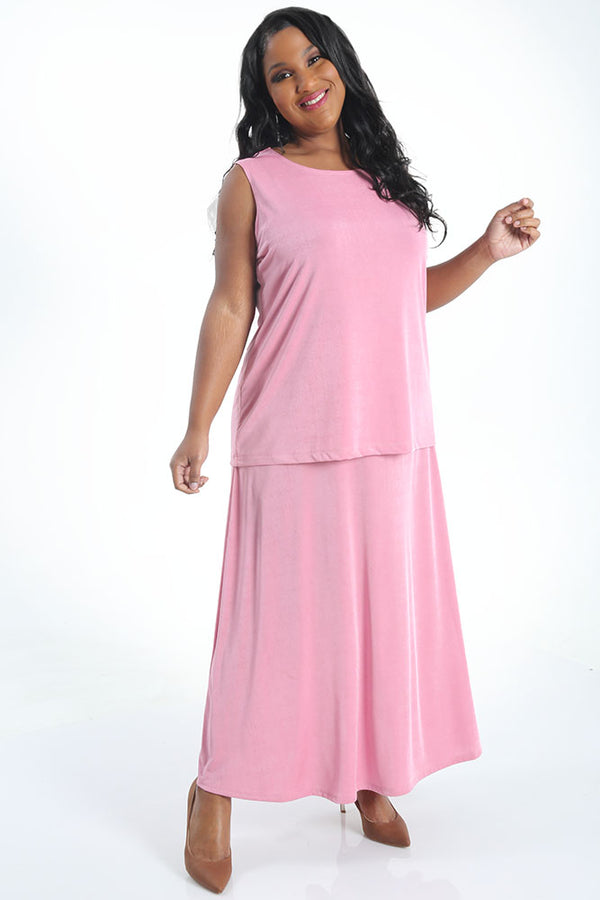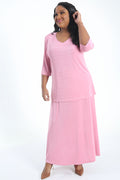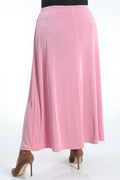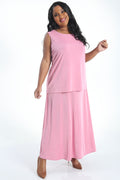 Vikki Vi Silky Classic Soft Pink Maxi Skirt
Product Description
Description
Flared, A-Line skirt
Elastic waist
36" long – ankle length
Silky stretch knit - 95% Poly/5% Spandex
Machine wash, lay flat to dry
Great for travel – just hang it up and any wrinkles fall out.
Made in the USA
This baby is for women who like a little swish in their skirt

It's all about the fabric. Our oh-so-silky finely ribbed stretch knit material skims past your hips and swish, swish, swishes around your legs. Rushing from meeting to meeting feels like dancing. This skirt is just so much fun to wear, and we're not going to apologize for how much we enjoy it.

Feminine – but never frilly

"Perhaps the skirt doesn't have an attitude, but I exude confidence when I wear this skirt. Oh how smoothly it moves and drapes! I'll take one in every color please." – satisfied customer Jo
It's machine washable, and won't come out of the laundry saggy, pilled, or limp.
The comfortable elastic waist lets you focus on your life and not how your clothes feel.
Beautiful
Love it. Can't wait to wear.
Thanks for taking the time to write a review. Enjoy!!