ProductContent
Vikki Vi Classic Rosemary 3/4 Sleeve Kimono Jacket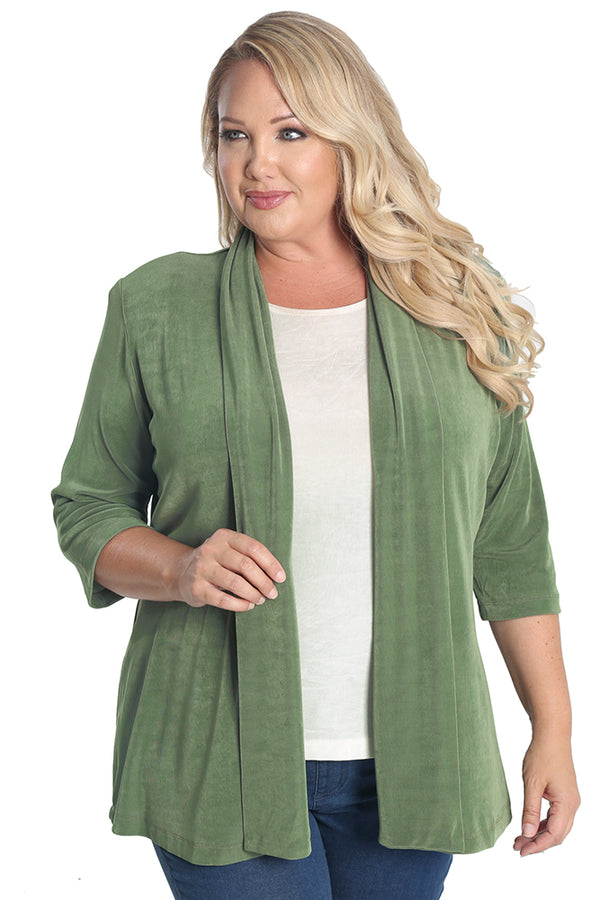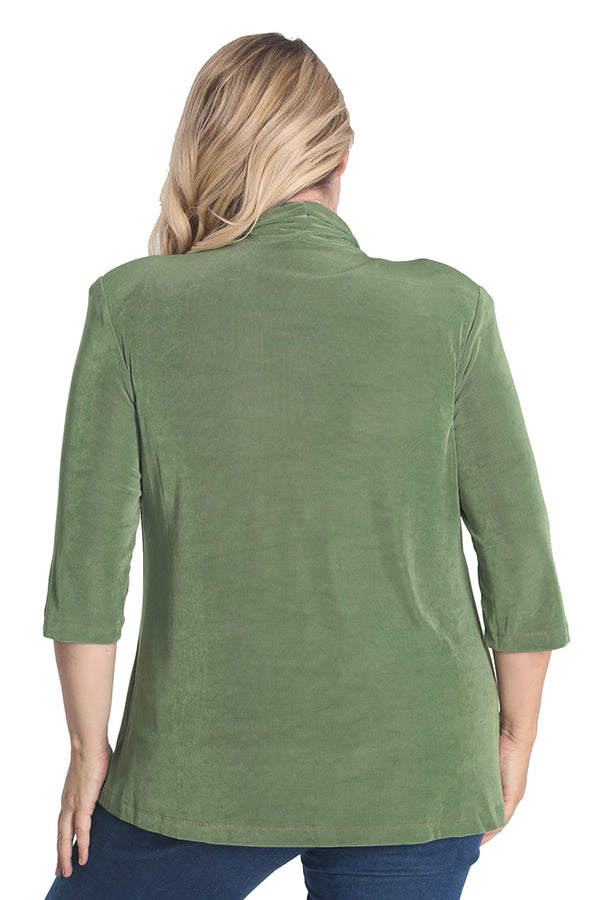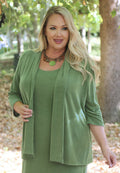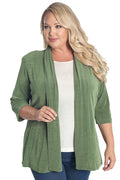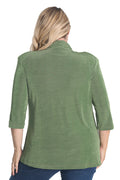 Vikki Vi Classic Rosemary 3/4 Sleeve Kimono Jacket
Product Description
Description
Our Kimono Jacket is just so fluid and elegant. In Rosemary, it's like we wove nature right into the fabric.

3/4 length sleeves save you from having to push them up as you reach for canapés or important work documents. The finely ribbed stretch knit material drapes and moves gracefully. The open front shows off the Sleeveless Shell or Maxi Tank Dress you're wearing underneath.

This jacket's brilliance is in its minimalist style. Its clean lines let your beauty take center stage. The fabric is so silky soft that it'll feel like you're at home wrapped in a fabulous robe.

Mix Rosemary with neutrals like Baby Camel and Natural.
Elegant Open Front Jacket
Fold over lapel
Hem Falls Well Below the Hip
3/4 Sleeve
30" Center Back Seam
Available Sizes 0X-3X
Finely ribbed stretch knit - 94% Acetate/6% Spandex
Machine wash, lay flat to dry
Great for travel – just hang it up and any wrinkles fall out.
Made in the USA
I love these kimono jackets, and the Rosemary is a beautiful color!
I am so happy add this to my Classic collection. It's a beautiful color!
Hi Sue,
Thanks for writing a review. Enjoy!!
Kudos and suggestion
Beautiful high-quality garment. I do suggest you try to do something with the floppy shoulder pads.
Hi Anna,
Thanks for writing a review. Enjoy!!
So versitile
Love my kimono jacket in black. Great wardrobe basic
Hi Sally,
Thanks for writing a review. Enjoy!!