ProductContent
Vikki Vi Classic Natural Swing Vest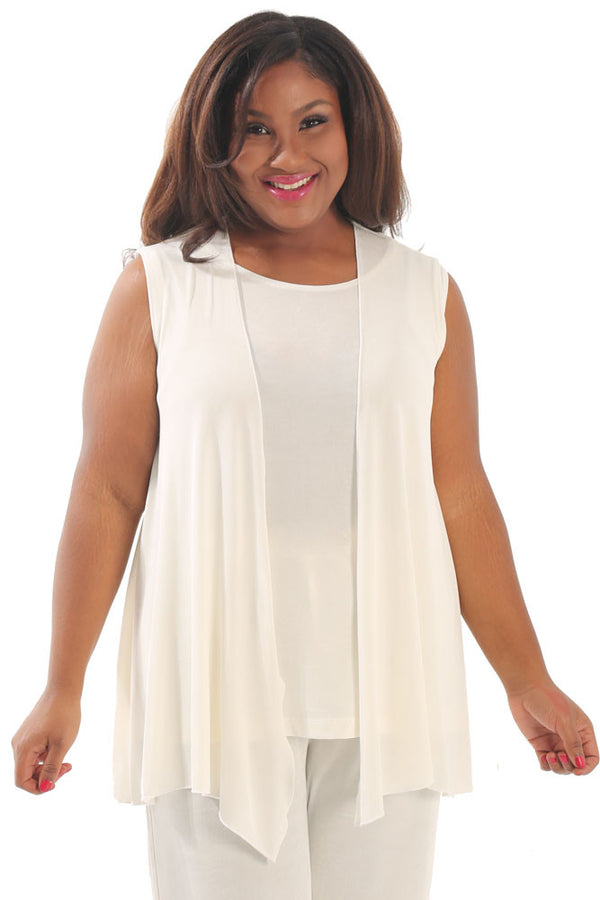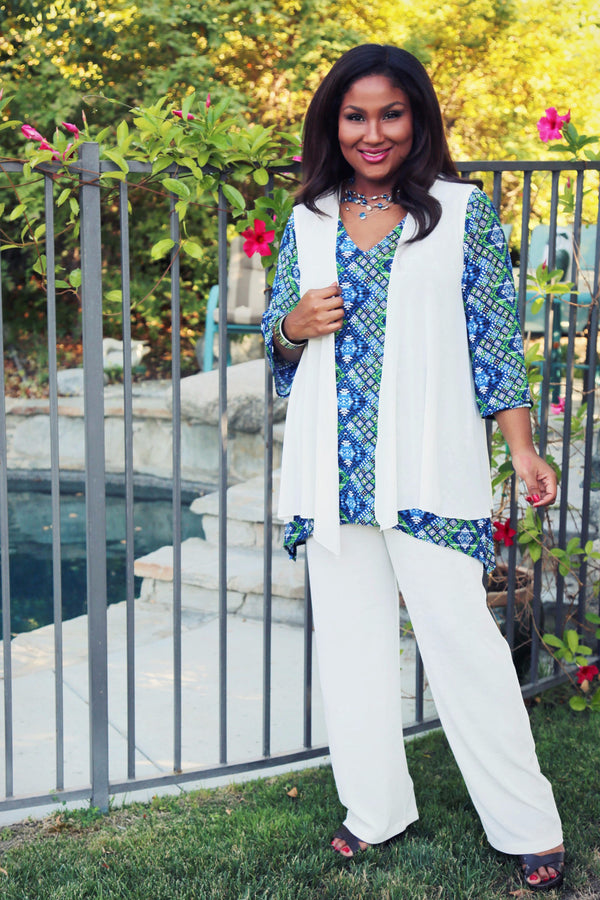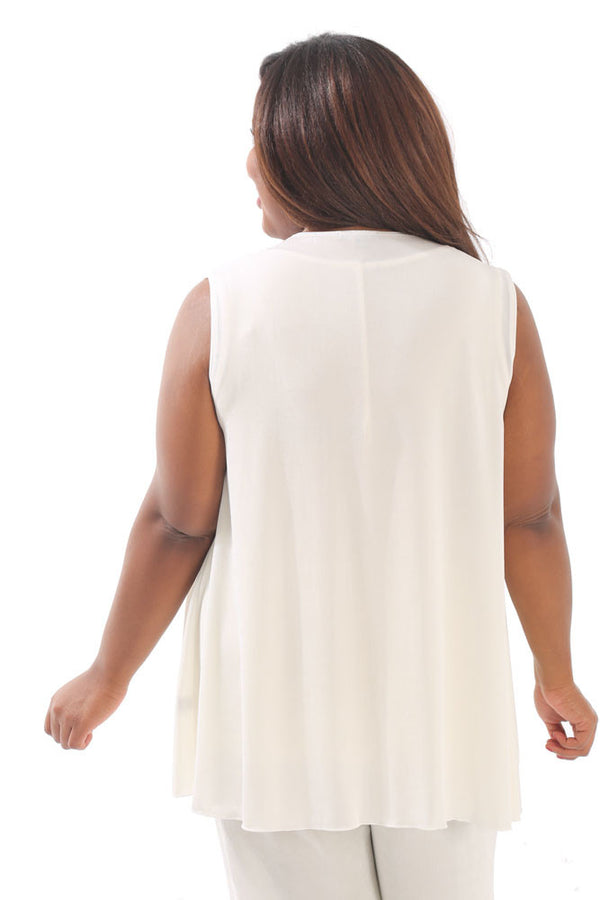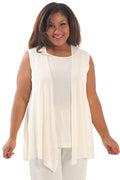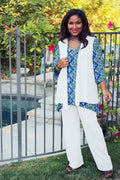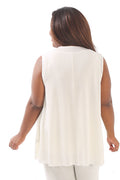 Vikki Vi Classic Natural Swing Vest
Product Description
Description
Vests are great for pulling an outfit together when you don't want to wear a jacket or cardigan. But most vests just aren't made for a woman's body. They don't fit well or feel comfortable.

So we built a better vest. Vikki Vi's Swing Vest is designed with your curves in mind. It flares out a bit around your middle so you have plenty of room to move and breathe. A lettuce edge and drape front make this vest extra feminine.

Wear it over a 3/4 Sleeve Top. Natural makes for a chic combo with Black, and complements bright colors like Royal Blue and Red.

Our finely ribbed stretch knit fabric skims over your body, never clinging like those other vests stuck in the back of your closet. It won't pill or lose its shape, so it'll keep swinging wear after wear.
Open vest with cascading drape front

Lettuce edge

30" long – hits below the hip

Finely ribbed stretch knit - 94% Acetate/6% Spandex

Machine wash, lay flat to dry

Great for travel – just hang it up and any wrinkles fall out.

Made in the USA
Great shape and swing, but he material isn't great
I would love it more if the material was a little more luxe and had some better edge finishing. The picture is very accurate, the material has a slight shine and the edge appears a little under-finished. I like it as a casual / every day piece, which for the price is a mis-match.
Hi H.C.
Thanks for writing a review.
I like this very much. It is very hard to find vests anywhere. I have ordered two other colors.
Hi Linda,
Thanks for writing a review. Enjoy!!
As usual
Great service. Excellent workmanship. A much needed addition to my collection! Thank you!
Hi Danon,
Thank you so much or this stunning review! Enjoy your vest.