ProductContent
Vikki Vi Classic Natural Sleeveless Tunic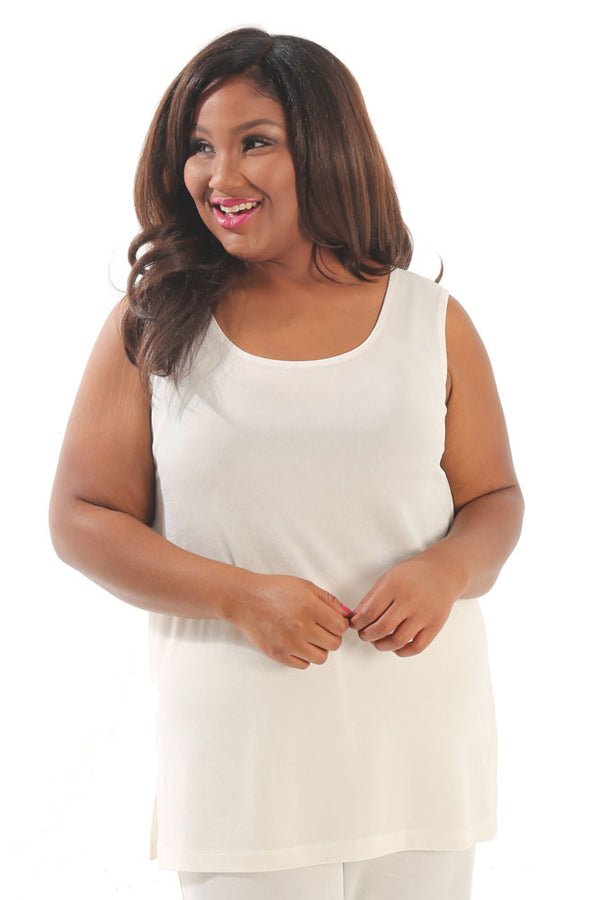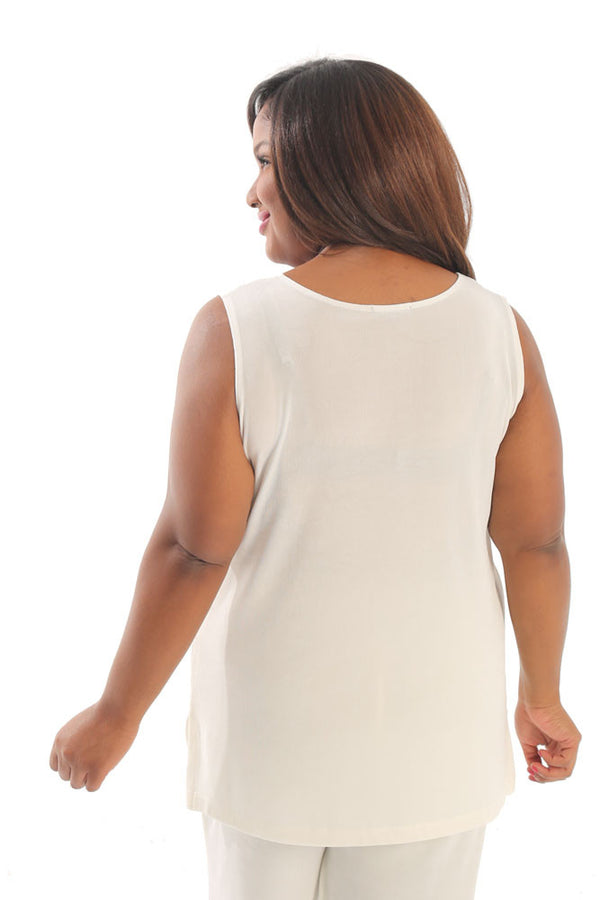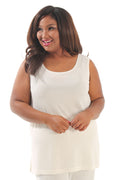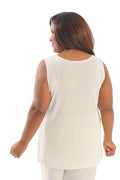 Vikki Vi Classic Natural Sleeveless Tunic
Product Description
Description
If our Sleeveless Shell isn't quite long enough to keep your middle covered as you move and stretch throughout the day, then this is the top for you. Vikki Vi's Sleeveless Tunic is the versatile top your wardrobe needs with the extra length you want. (Plus side slits for easy movement.)

This baby makes the rest of your clothes play together nicely. Especially in a chic, understated color like Natural. Wear this top with contrasting Pull On Pants and a Kimono Jacket and you've got a suit. Pair it with a Maxi Skirt or Straight Maxi Skirt and you've got a dress without the pesky fit issues that come with taking a different size on the top and bottom.

Our finely ribbed stretch knit material is exactly what you need in a sleeveless top, but don't always get. Even in a light shade like Natural, it's completely opaque. You don't like see-through separates and neither do we. It's machine washable, so you can keep this top in heavy rotation.
Our longest sleeveless shell
Round Neckline
30" long – hits below the hip
Side slits for movement
Finely ribbed stretch knit - 94% Acetate/6% Spandex
Machine wash, lay flat to dry
Great for travel – just hang it up and any wrinkles fall out.
Made in the USA
tank top
This top is so very comfortable!! It hangs well and washes well. I wear it under the pretty polka dot jacket. So pretty and classy! The material is good quality for dress up, or wear it casual. Very nice. I'd like to guy it in more colors. (I have the black)
Thanks so much for writing a review. Enjoy!!
Hi Donna,
Thanks for writing a review. Enjoy!!
comfortable
comfortable in all weathers
Hi Kathryn,
Thanks for the review. Enjoy!