ProductContent
Vikki Vi Classic Natural 3/4 Sleeve Top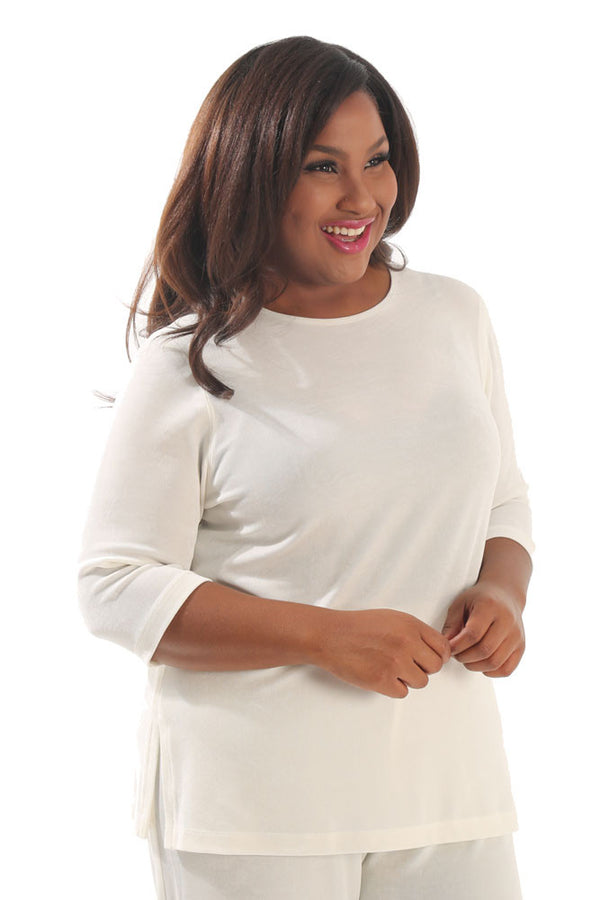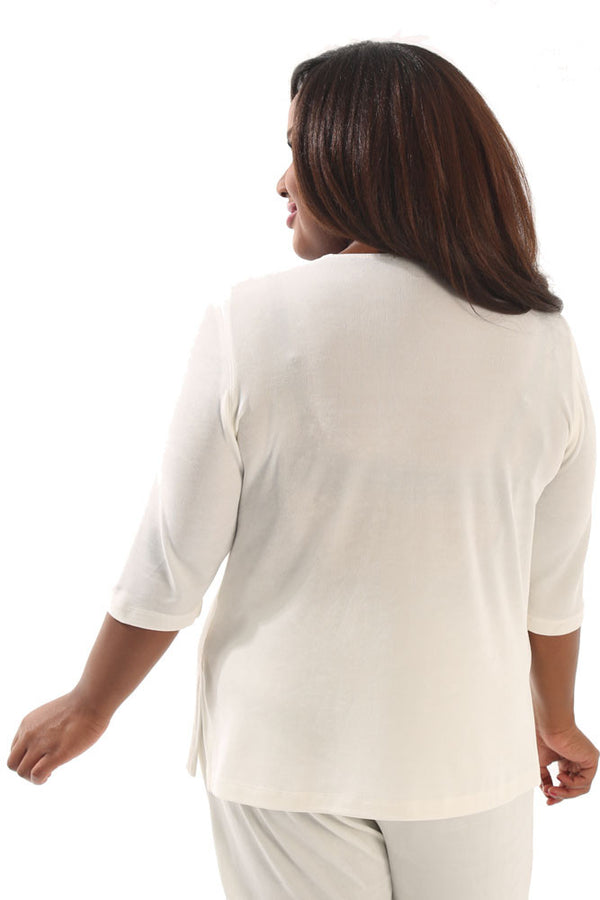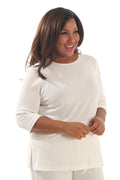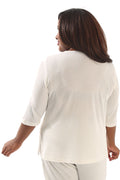 Vikki Vi Classic Natural 3/4 Sleeve Top
Product Description
Description
This is one of those tops you can never have enough of. Wear a 3/4 Sleeve Top with pants and you've got an outfit even if you don't add a cardigan. Pair it with a Maxi Skirt or Straight Maxi Skirt and you've got the look of a dress.

So of course you want it in every color – all the better to mix and match with. Natural is a subdued neutral that plays well with everything else. Wear it with Black for a chic combination of classic neutrals. Or pair it with something bold like Red or Royal Blue – Natural lets any color shine.

Our finely ribbed stretch knit fabric won't pill or lose its shape. That's just one of the things that makes this top better than the average tee. The material skims past your curves without pulling or bunching. It's machine washable because you want to wear it, not drag it to the dry cleaners.

3/4 sleeves stay out of your way, while the round neckline gives you just the right amount of coverage. Unlike our other 3/4 Sleeve Tops, we've left the shoulder pads out of this one for a more relaxed look and feel.
3/4 sleeve, round neckline top
28" from shoulder to hem – hits the high hip
Finely ribbed stretch knit - 94% Acetate/6% Spandex
Machine wash, lay flat to dry
Great for travel – just hang it up and any wrinkles fall out.
Made in the USA
Great top
color is great. Fits well.
Hi Cheryl,
Thanks for writing a review. Enjoy!!
Perfect Navy
This navy top is the perfect navy blue - great top for jeans &dresses-up nicely -can't say enough about the quality of the Vikki Vi classic fabric…simply the best!
Hi Ava,
Thanks so much for writing a review. Enjoy!!
This looks so classy!
This black top goes with everything and makes each outfit look so classy! And it is so comfortable!
Hi Vickie,
Thanks so much for writing a review. Enjoy!!