ProductContent
Vikki Vi Silky Classic Dusty Blue Straight Maxi Skirt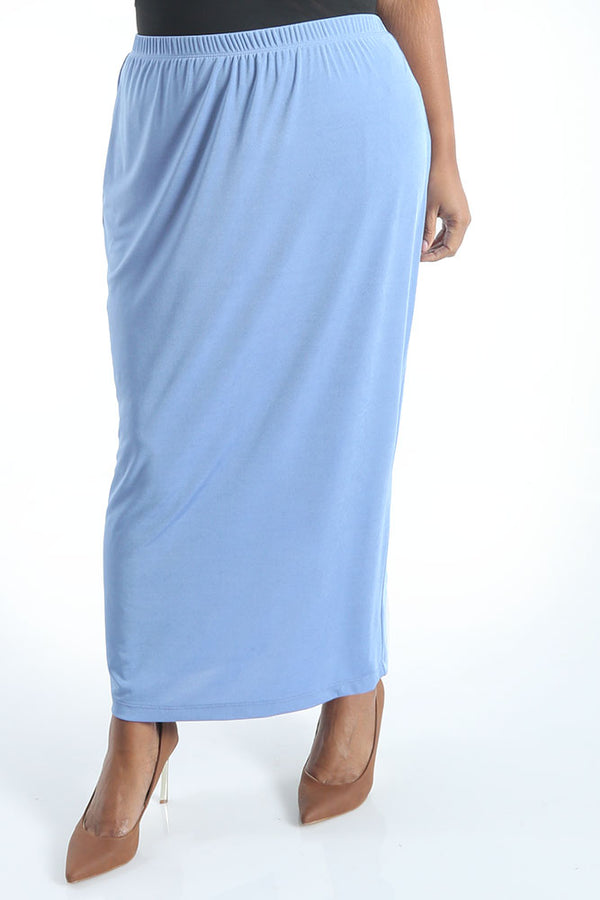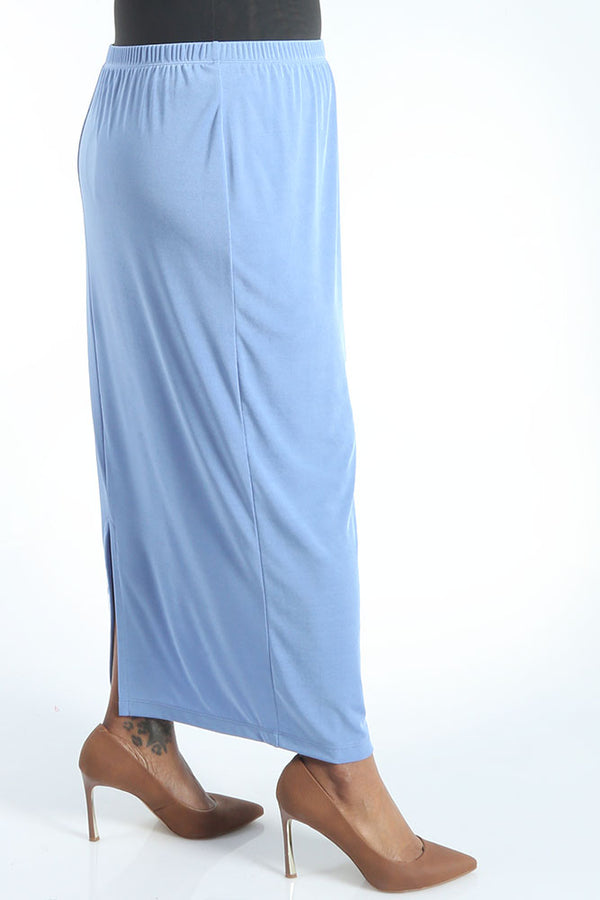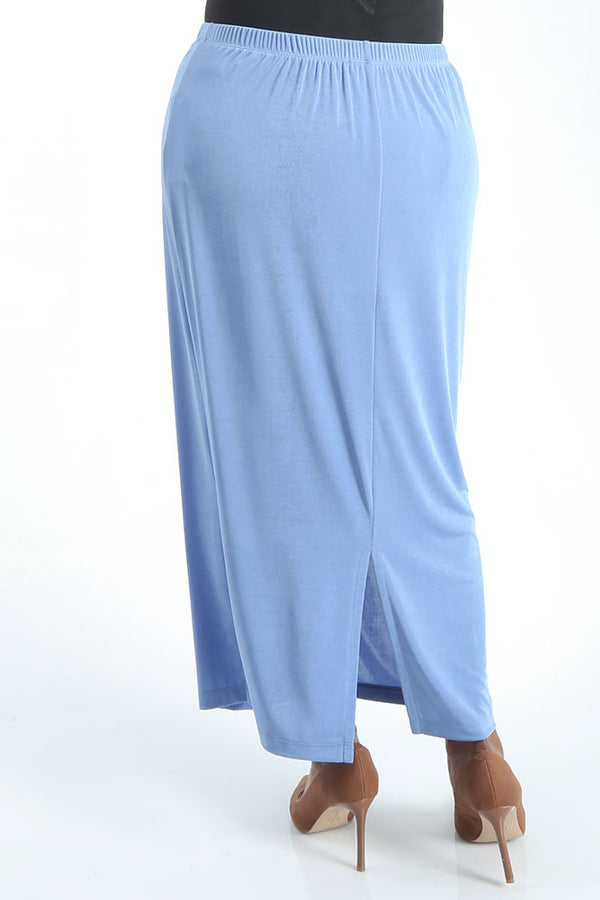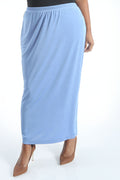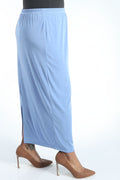 Vikki Vi Silky Classic Dusty Blue Straight Maxi Skirt
Product Description
Description
Back slit
35" long – ankle length
Silky stretch knit - 95% Poly/5% Spandex
Machine wash, lay flat to dry
Great for travel – just hang it up and any wrinkles fall out.
Made in the USA
The right skirt just makes life so much easier.
No, really. A polished elastic waist keeps you comfortable so that you don't spend all day distracted by it. Maxi length makes it always appropriate. A back slit lets you stride confidently through the day.
This skirt won't get lost in the back of your closet.
It's just right for apple shaped women who want a modest skirt that doesn't skimp on style.
" The black classic maxi skirt is appropriate for absolutely anything! I have worn it to weddings- parties- work- and while working long hours on projects over the years. One of my favorite looks is pairing it with the classic black tank top and any scarf, cardigan or jacket I pull out of the closet. You will feel as dressy or as casual as the occasion calls for and feel comfortable and easy through it all." – satisfied customer Kristine  
This skirt is as comfortable as it is stylish.
It's made from a silky smooth finely ribbed stretch knit fabric that drapes over your hips, never clinging or pulling.
You'll have to work hard to love this skirt to death.
Wear and machine wash this skirt all you want – it won't pill or fade.
Perfect color for Summer
Another great wardrobe builder. I matched it with a gentle hued floral blouse and recieved several compliments. Looking forward to wearing it in springtime too.( making my world a dusty blue...)
Hi Lynn,
Thanks for writing a review. Enjoy!!
This blue is an exquisite color
This blue is yummy, if the sky were ice cream. Lots of compliments. The skirt is thin and a light color so it does need a slip. I have the jacket and the sleeveless dress. The jacket and dress make the perfect spring/summer outfit, especially for an event, like a wedding.
Hi Spiraltime,
Thanks for writing a review. Enjoy!!