ProductContent
Vikki Vi Classic Burnt Sienna T-Shirt Style Dress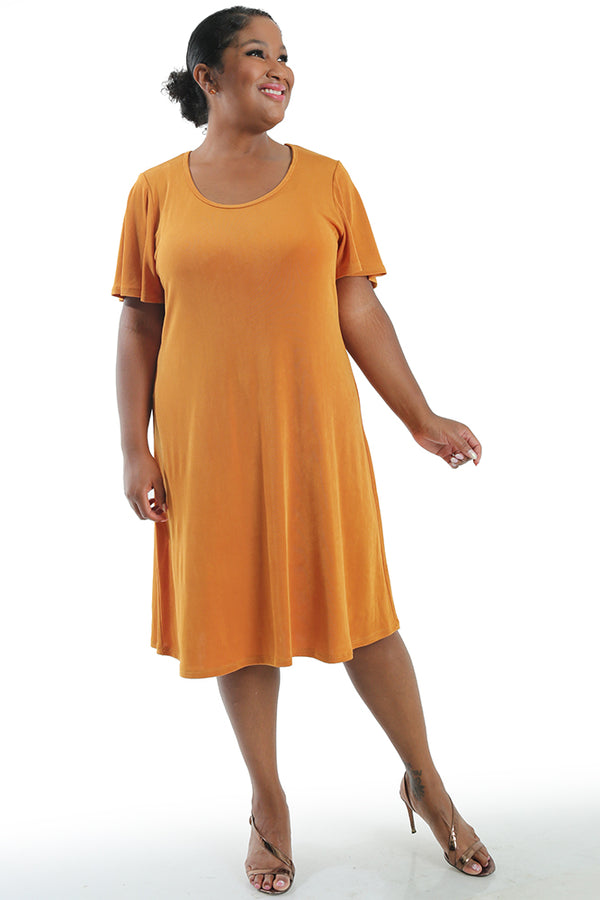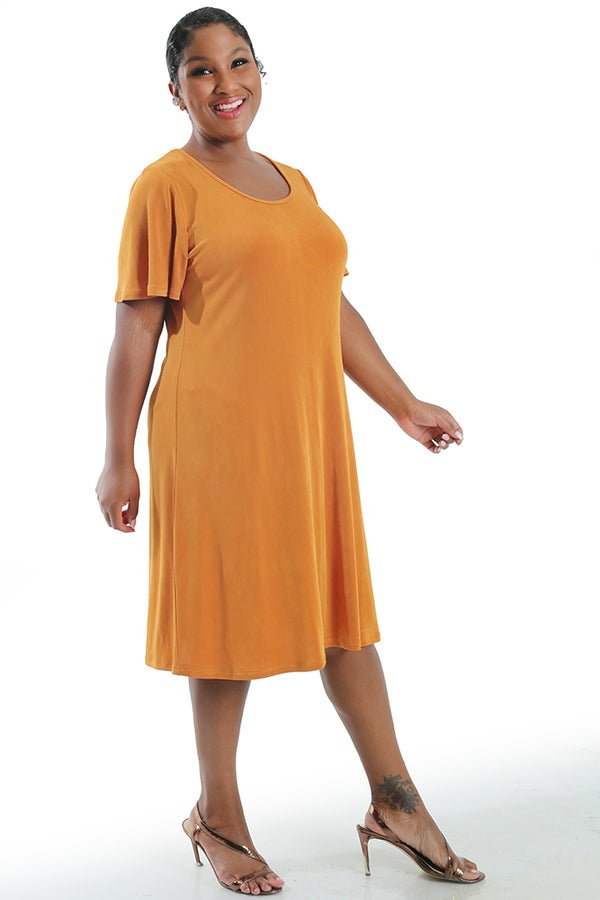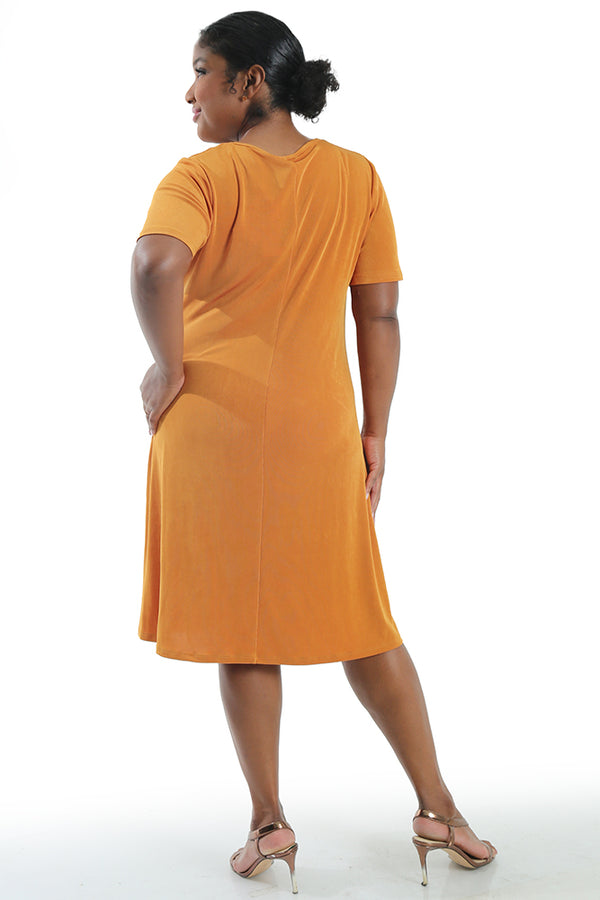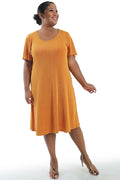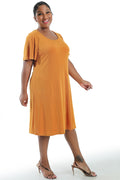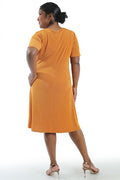 Vikki Vi Classic Burnt Sienna T-Shirt Style Dress
Product Description
Description
It's ridiculous how much we love this dress.
That scoop neckline, the A-Line shape, the knee-length hem. It's like you've been looking for this dress all your life. In fact, you may have had one just like it and it was your absolutely favorite dress ever until it started to fade and pill and you've been looking for a replacement ever since.
Inspired by your favorite t-shirt, this little number goes just about anywhere you do.
Dress it up for a special occasion, add a little va-va-voom for date night, or dress it down with a shrug for a casual party. This baby won't fight with your accessories, but it can also stand on its own.
"This is the first dress I have felt comfortable wearing in a very long time. It fits and flatters well. The color, the length, the style - including those fluttering sleeves are just right. It's easy to dress up or down." – satisfied customer Rosemary 
44" long
Scoop Neckline
Full fluttered short sleeves
52" bust on 2X
Finely ribbed stretch knit - 94% Acetate/6% Spandex
Machine wash, lay flat to dry
Great for travel – just hang it up and any wrinkles fall out.
Made in the USA
It's OK if this dress becomes your new favorite.
Our finely ribbed stretch knit fabric is machine washable – and it won't pill or lose its shape in the wash. It's silky soft, yet it's made to last for years.
Comfort for all Seasons!
The dress fits perfectly well! So very comfortable and stylish! It will be one of my go-todresses for work and play!
Hi Laura,
Thanks for writing a review. Enjoy!!