ProductContent
Vikki Vi Classic Black Bias Cut Tunic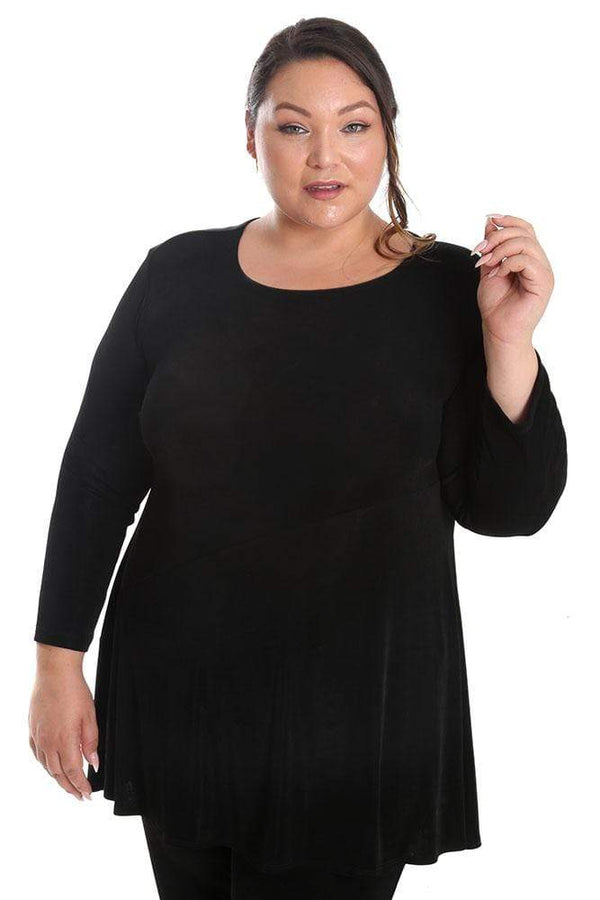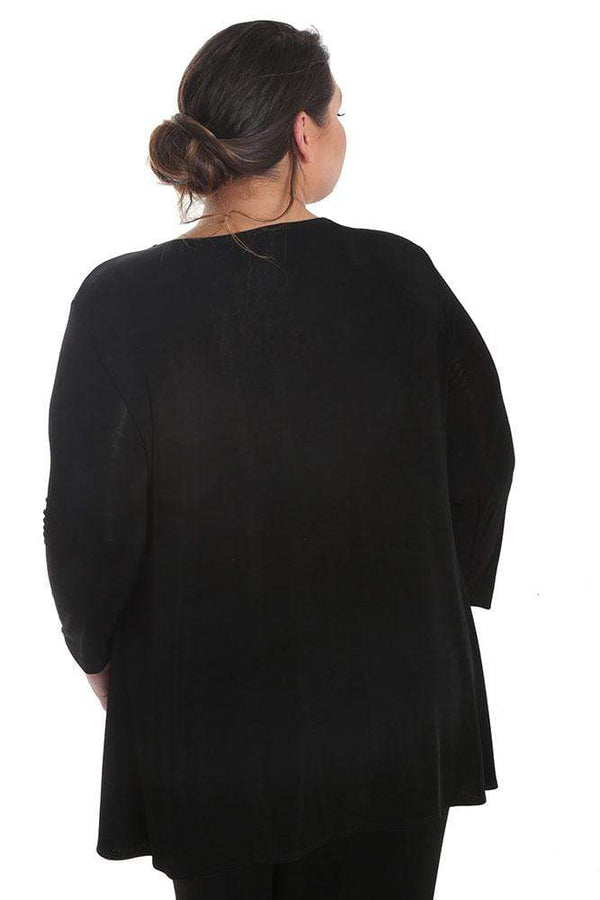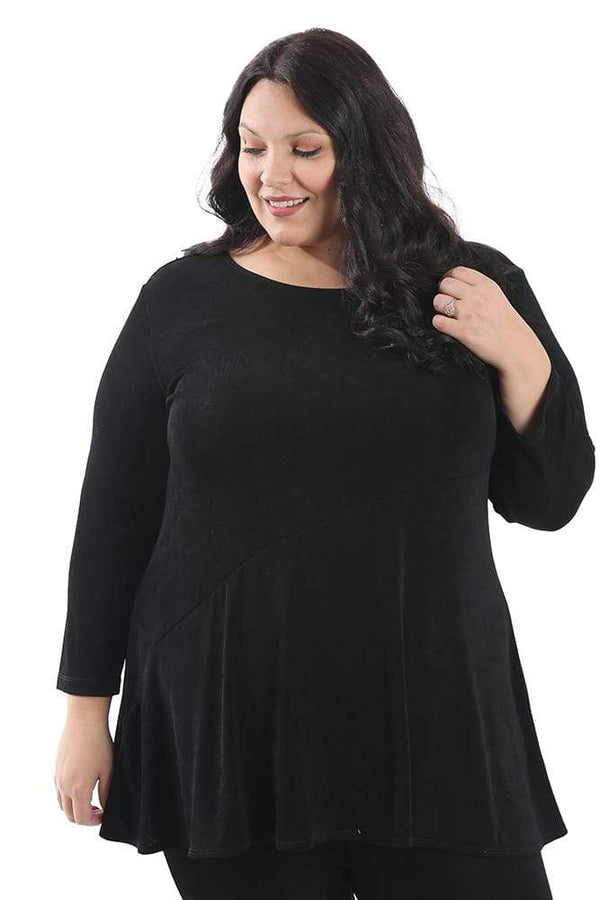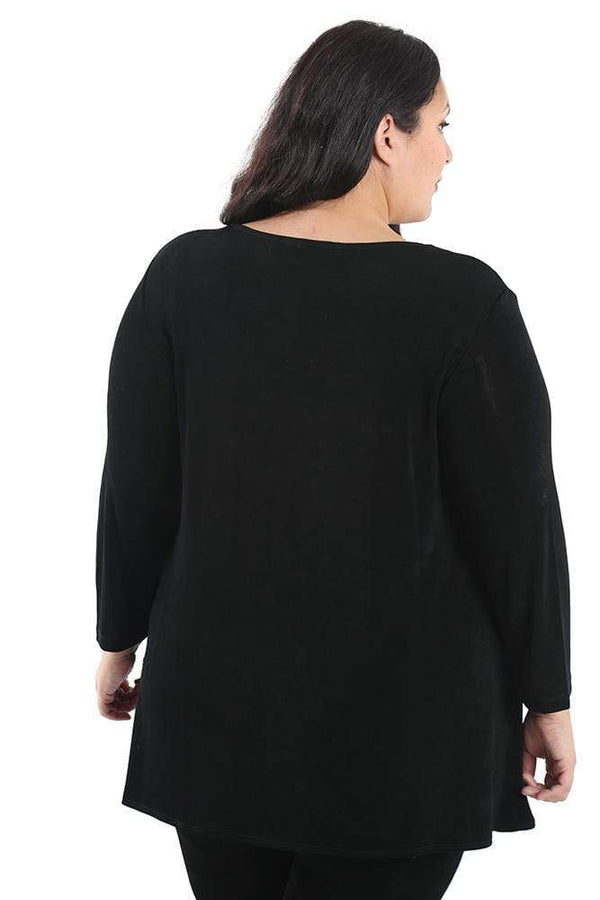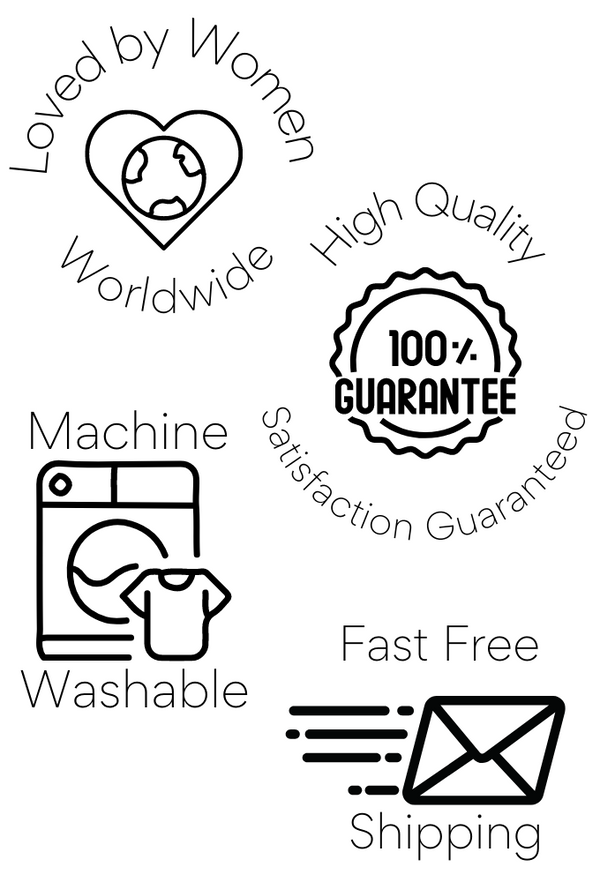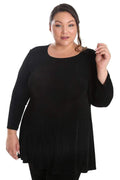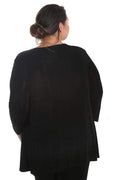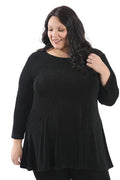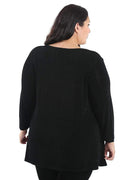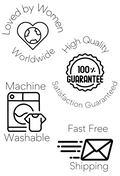 Vikki Vi Classic Black Bias Cut Tunic
Product Description
Description
    Bias Cut Tunic 
    Full A-line Swing Body
    Round neck
    Bracelet Length Sleeve
    29 inch Center Back , 50 inch Bust in Size 1X.
    Acetate/ Span blend
    Made in the USA
On days when you want to look and feel effortless, our silky-soft classic knit tunic fits the bill.
Its swingy cut and wrinkle-free fabric guarantee style and ease.

And it's machine washable – one less thing to worry about.
"The perfect addition to your wardrobe!
This tunic is beautiful and easily transitions from casual to dressy with the addition of jewelry or a scarf. You will love this tunic and it will quickly become a favorite. Perfect for travel!" - satisfied customer Kristine
Not as expected!
I have bought several outfits before but the fabric on this item was very light weight and shiny like it was old. Maybe someone returned it!?!? The prices are too high for such a low grade of fabric.
Not for everyone
Love this style however it is not a good fit. The neckline is too wide and not complementary to most. It needs a better neckline, not so wide as it looks out of place, like it's not a good fit. The last one I had professionally tailored to remove fabric from the back. This helped correct the neckline.
Hi Meezie,
Thanks for taking the time to write a review. You may want to call us at 818-223-8853 so we can help you figure out if you need a smaller size.
Flattering Look
This is a flattering look on everyone, but particularly those of us with wider hips. I just wish they made it in 0X.
Hi Connecticut,
Thanks for writing a review. Enjoy!