ProductContent
Vikki Vi Classic Avocado Camp Shirt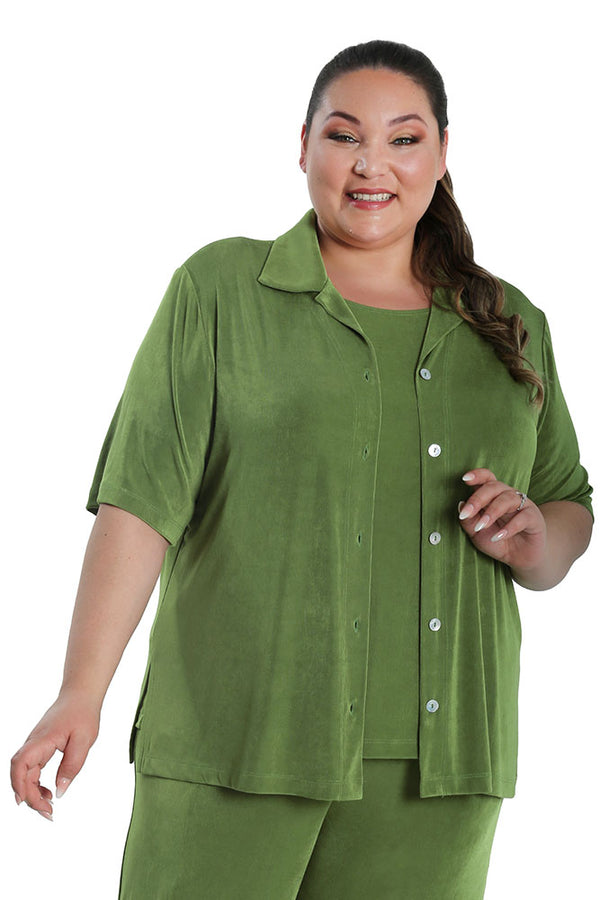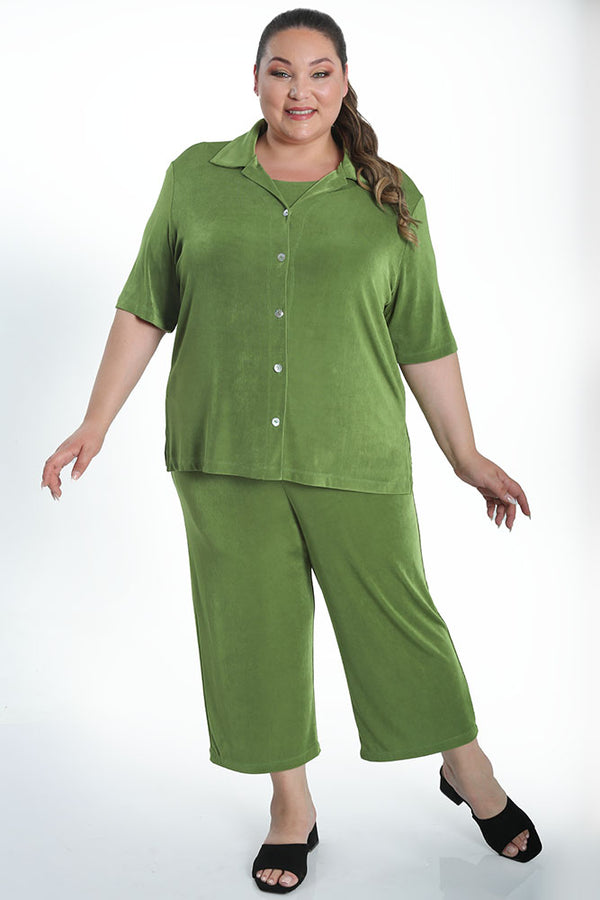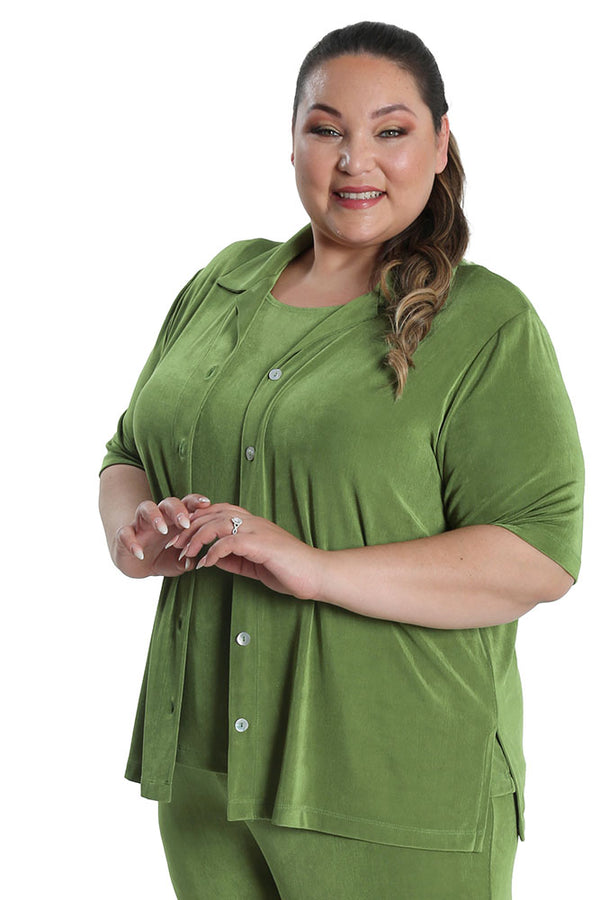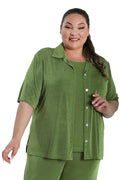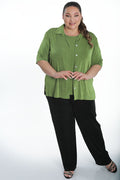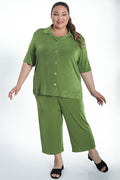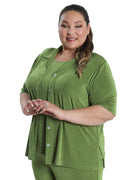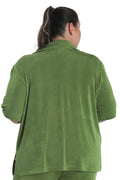 Vikki Vi Classic Avocado Camp Shirt
Product Description
Description
Versatile short sleeve style
Wear buttoned as a shirt or open as a jacket
27" Center Back Measurement
Available Sizes 0X-3X
Finely ribbed stretch knit - 94% Acetate/6% Spandex
Machine wash, lay flat to dry
Great for travel – just hang it up and any wrinkles fall out.
Made in the USA 
We're all a bit wary of button-down tops.

That's why we made sure to place the buttons so that your chest won't be falling out of it. Camp Shirts are made to be untucked, which creates a nice smooth line.
This top strikes the balance between formal and casual.
Worn open, this camp shirt is a relaxed jacket or just a top layer. Buttoned up, it's a polished top suitable for work or play. Side slits give your hips room to move. The collar exposes just enough skin to frame your favorite necklace. 
Our signature material drapes just so.

It never clings to your curves, so go ahead and exhale. It's machine washable, and won't pill or get saggy in the wash. It's silky soft, but unlike other fabrics that feel like this delicate, it's made to last.