ProductContent
Vikki Vi Charlotte Swing Cardigan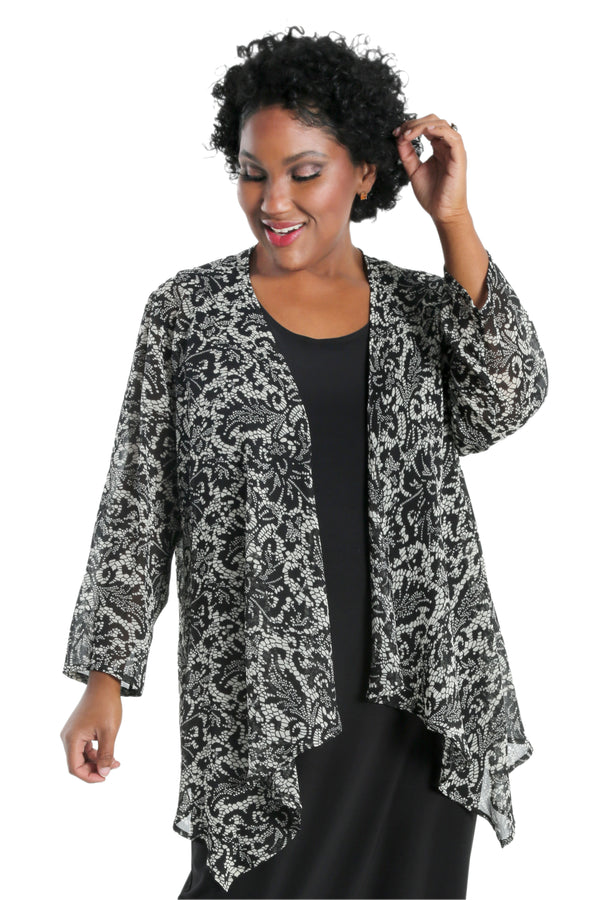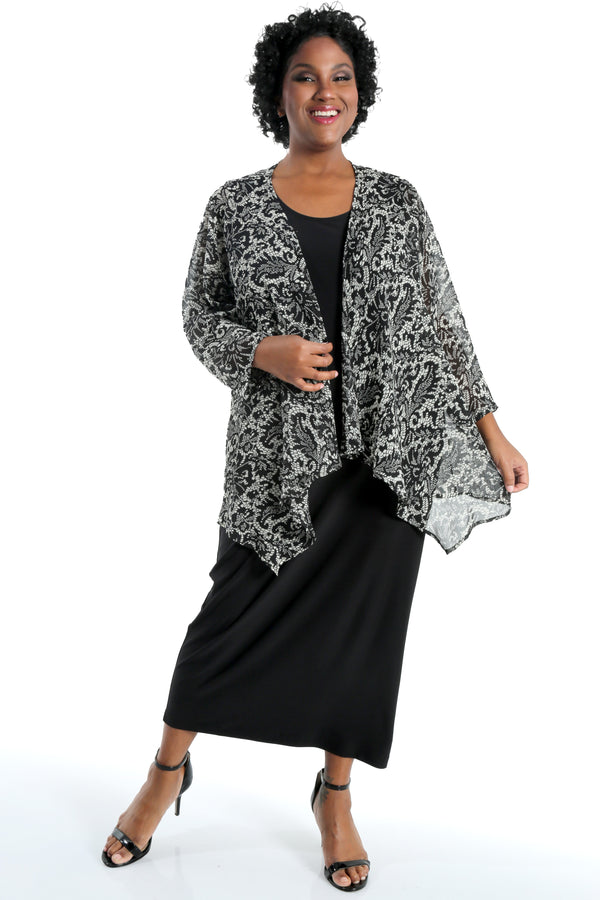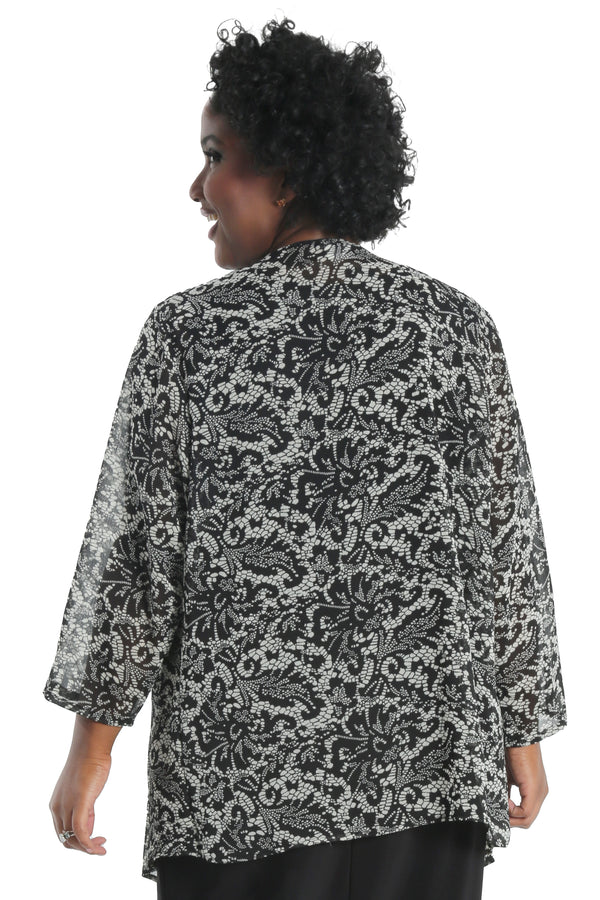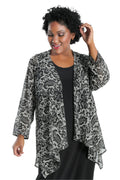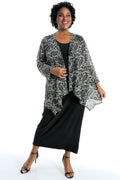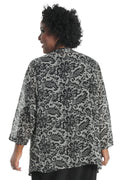 Vikki Vi Charlotte Swing Cardigan
Product Description
Description
Sheer Black and White Lace Pattern
Hi Lo Cascading hemline
Open Cardigan
Bracelet Length Sleeve
100% Polyester
Machine Wash Gentle Cold/Tumble Dry Low
29 inches Center Back, 52 inch Bust in Size 2X
Sewn in the USA for Vikki Vi
It's not your body's fault.

Most women's bodies tend to get a little wider around the middle, yet most cardis aren't made with that in mind. This cardigan is actually shaped like your body.

This isn't just any old cardigan.

The cascading fronts provide a feminine touch that's anything but frilly. The result is a cardi that's relaxed yet polished.