ProductContent
Sterling Starry Night Whisper Maxi Duster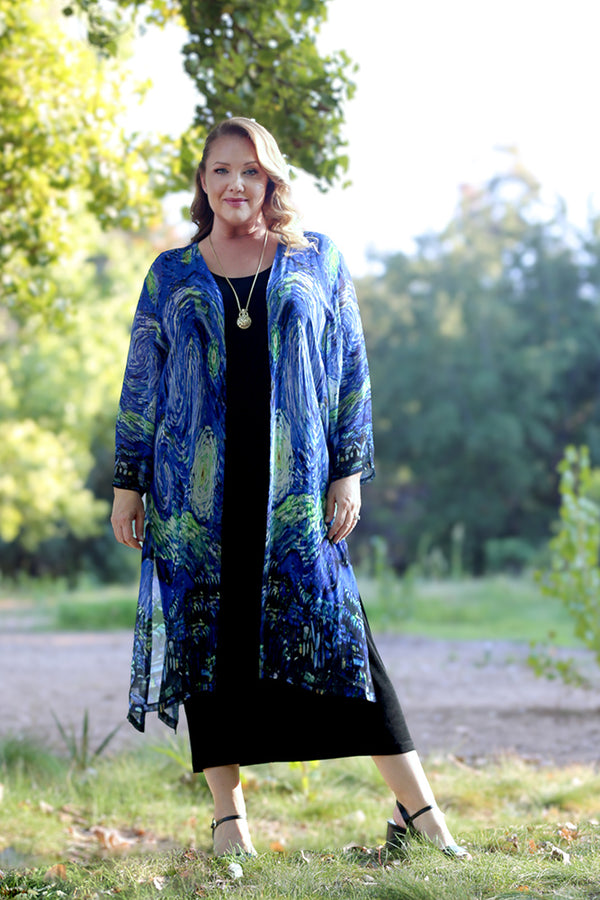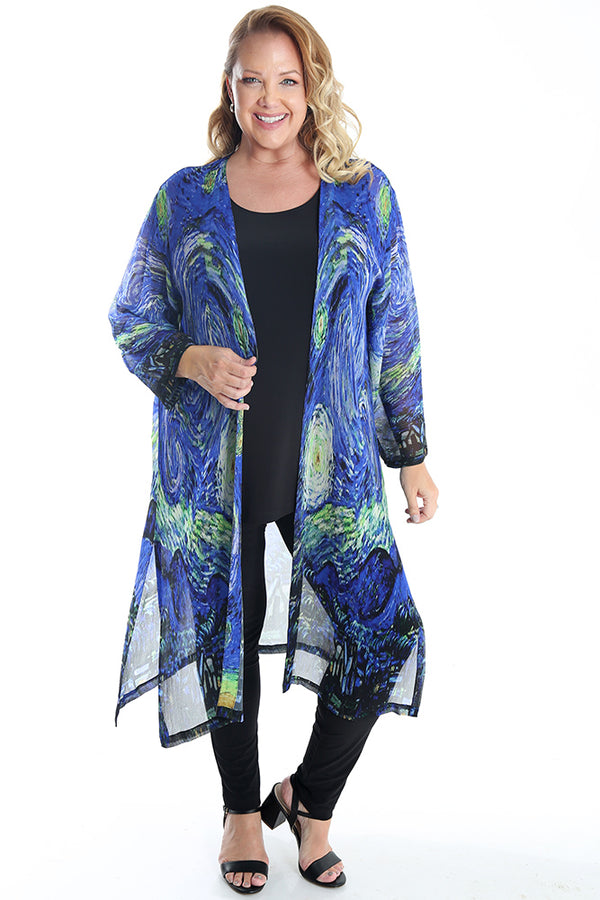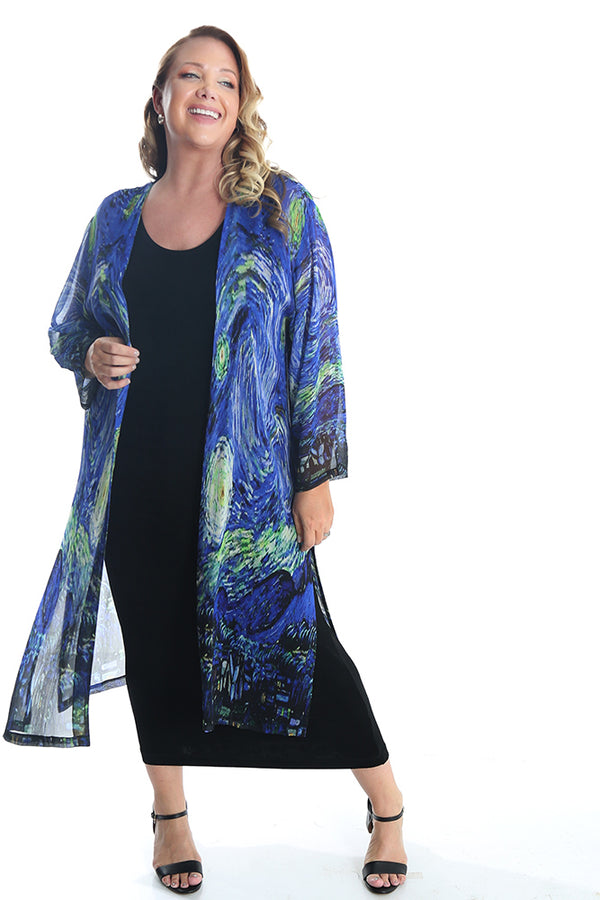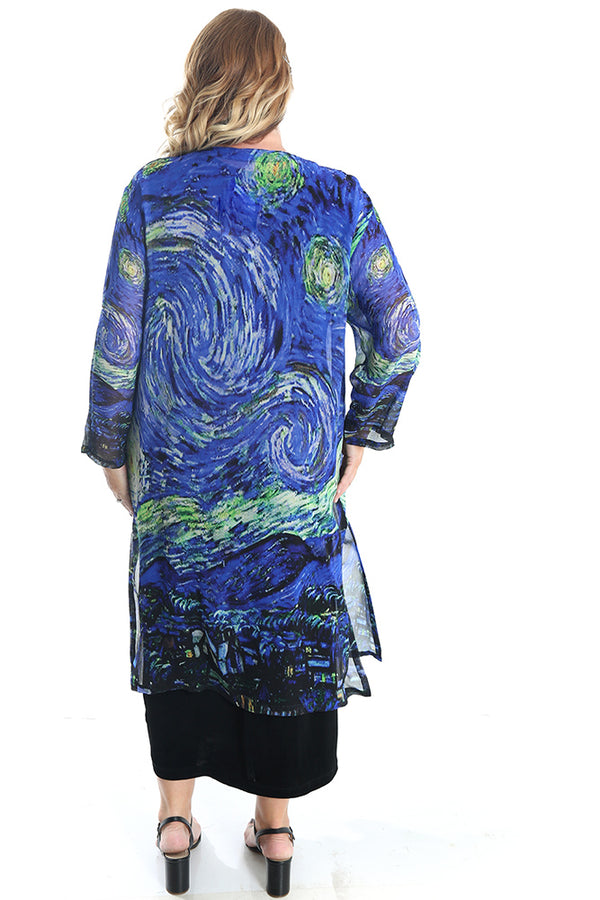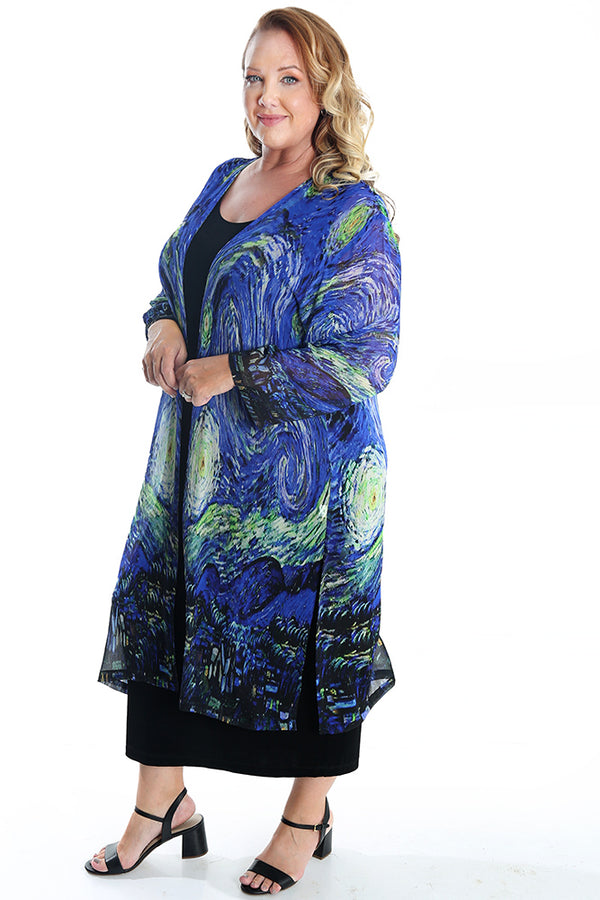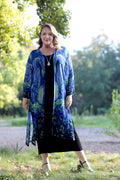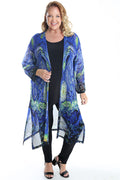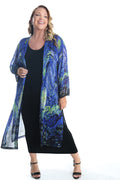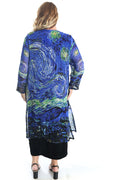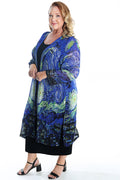 Sterling Starry Night Whisper Maxi Duster
Product Description
Description
This soft, sheer duster dresses up any outfit. Slip it on over your Vikki Vi Classics and know that you're the most stylish person in the room. 
Gorgeous Print Inspired by Van Gogh's famous Starry Night
One Size
Maxi Length Duster

Long Sleeves
Side Slits
Fits up to 58 inch Bust
48 inches Long
100% Rayon
Dry Clean for best results
Gorgeous maxi duster
So pleased with this beautiful "Starry Night" duster. I'm wearing it to a series of concerts where night music is being played and the publicity features the Van Gogh painting. Perfect! Had my eye on this duster for many months and finally treated myself to it.
Hi Nancy,
Thanks for writing a review. What a great reason to treat yourself. Enjoy!!
Starry Night Whisper Maxi Duster
I was truly disappointed in this item. I ordered what I thought was a size 4X. Instead, I got a 0X. It is WAY too small. I dont send things back, so I'll keep it and try to wear it as a scarf. The colors are beautiful. So wish it were my size.
Hi Pat,
Thanks for writing a review. This piece isn't made by Vikki Vi, so reviews like yours are helpful to other customers. This duster only comes in one size. If you change your mind about returning this item, please give us a call at 818-223-8853
Who could have told you Vincent?
This is wearable art. Flatteringly flowy, elegant yet fun. Get one now, before they "gogh" ( Vincent Van Gogh)
Hi Lynn,
Thanks for writing a review. Enjoy!!