ProductContent
La Cera Comfort Collection Black Shift Gown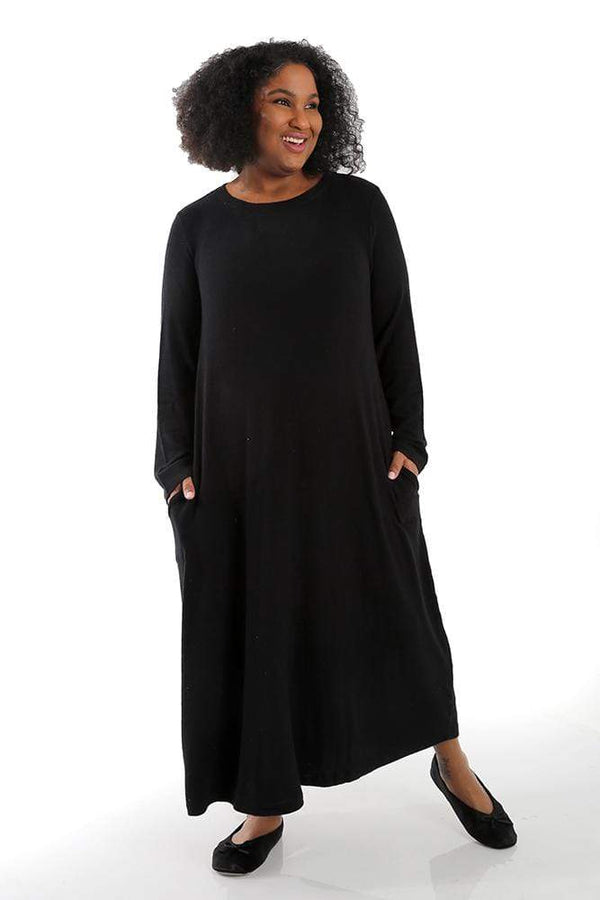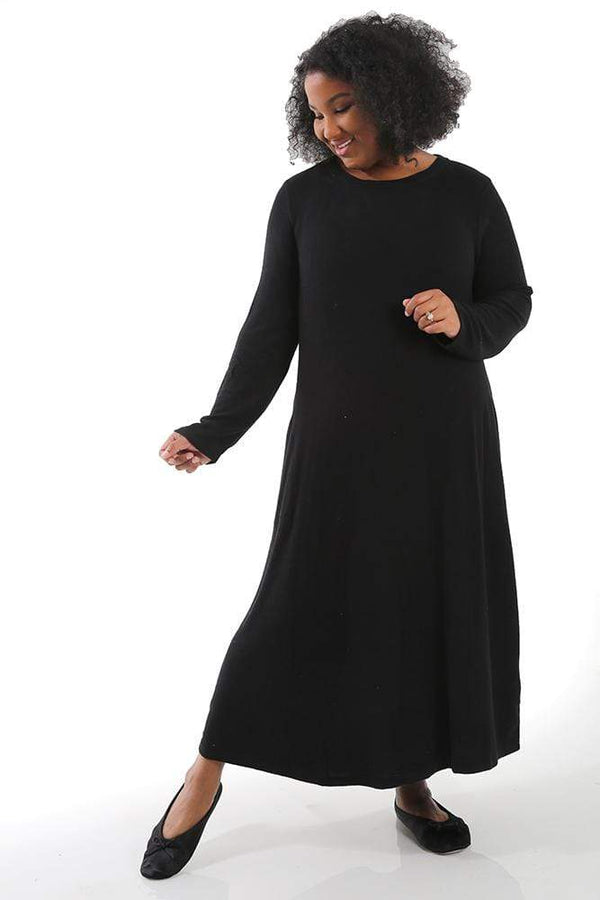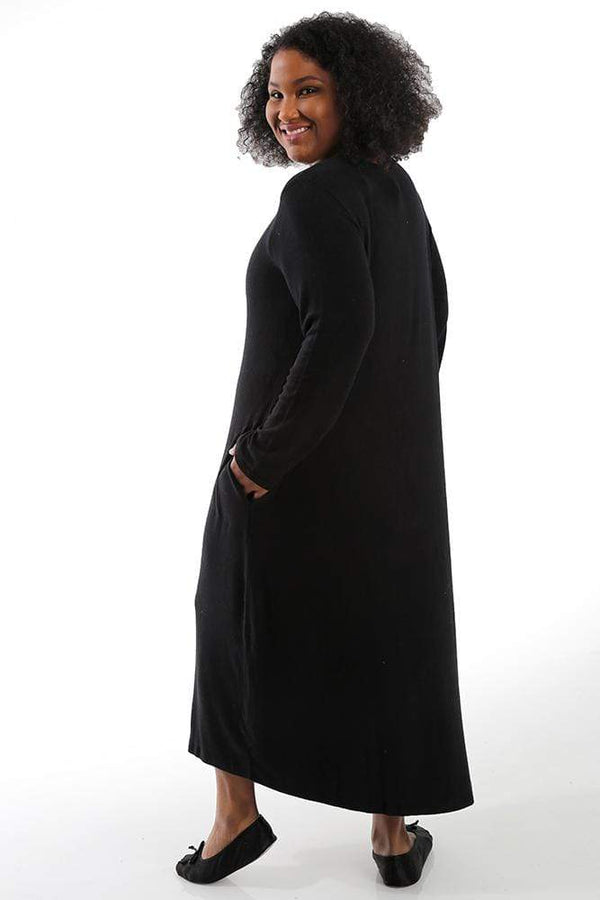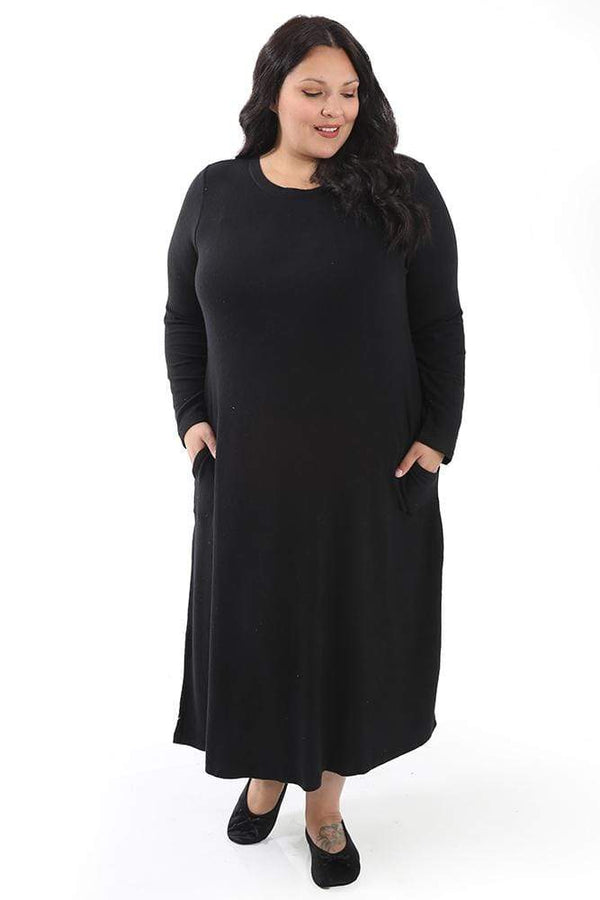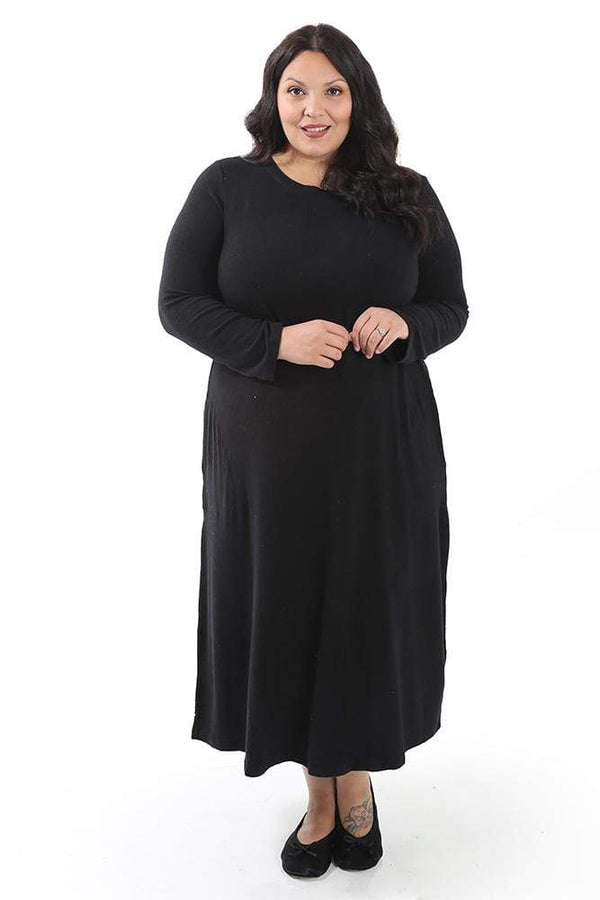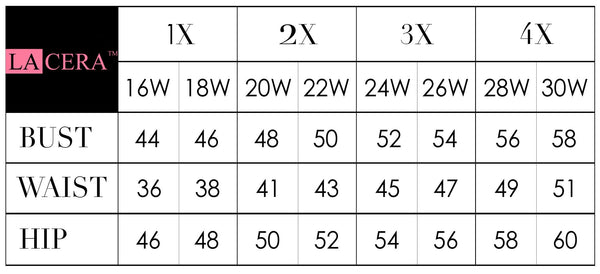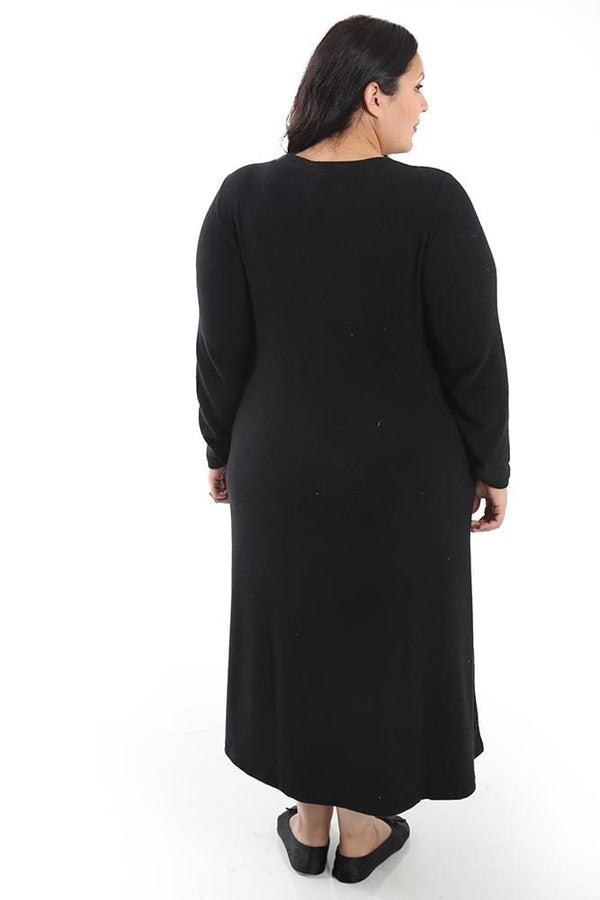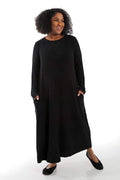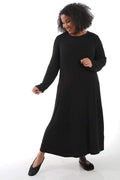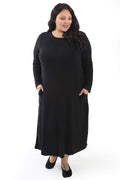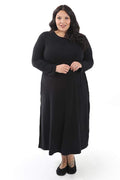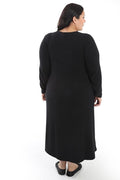 La Cera Comfort Collection Black Shift Gown
Product Description
Description
This roomy A-line shift dress is as versatile as it gets. Wear it when you're relaxing around the house, then dress it up with accessories when you go out. The knit fabric drapes beautifully, and stretches as you move throughout your day. 
Long Sleeve


48" Back Seam

Pockets

Buttery soft Knit 80% Rayon, 15% Poly, 5% Spandex

Machine wash, lay flat to dry

Made in the USA
 Model is 5'7"
Fantastic!!
I tried this shift gown on as soon as I received it. Didn't take it off all day. Very soft and comfortable. Loved the fact the neck is not huge. Long sleeves are easy to roll up is necessary. This can be dressed up for lounging company or just plain lazy. Thank you for this choice.. Bought 2X and is plenty loose and very comfortable.
Hi Merry,
Thanks so much for writing a review. Enjoy!!
Love it!!
It is comfortable cozy perfect for spending time at home. Wish I could get another one or two. I see you no longer have them.
Hi Caren,
Thanks for writing a review. Enjoy!
Extra Comfortable
Love this. Have one in grey and black for lounging in the house. It's cosy and perfect.
Hi Mary,
Thanks for taking the time to write a review., Enjoy!