ProductContent
Vikki Vi Jersey Ivory Swing Cardigan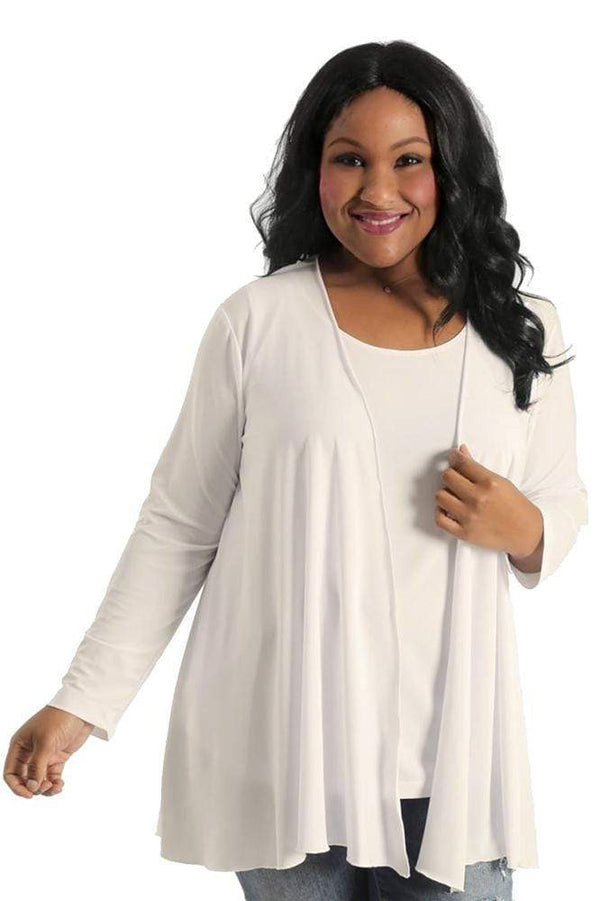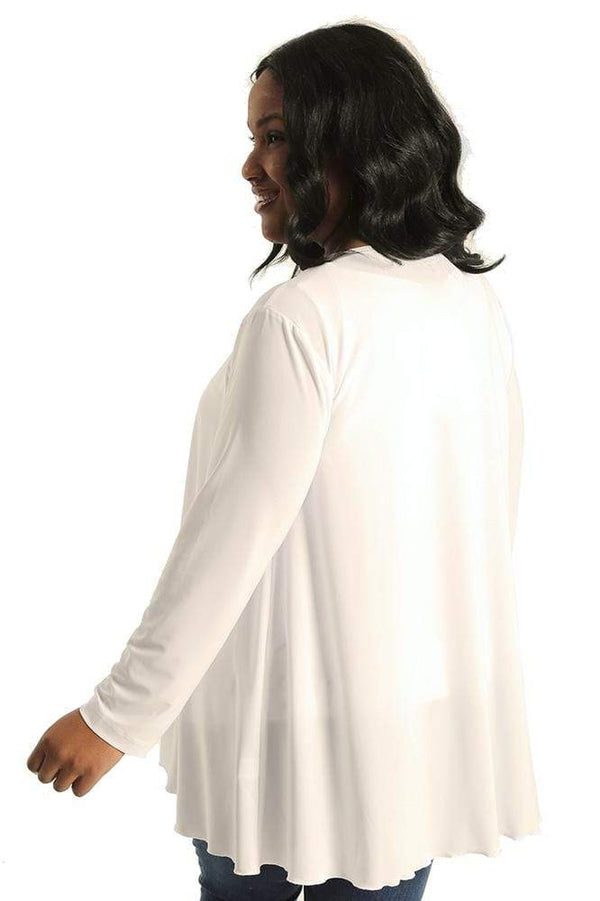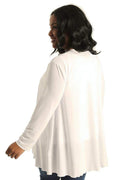 Vikki Vi Jersey Ivory Swing Cardigan
Product Description
Description
It's not your body's fault.

Most women's bodies tend to get a little wider around the middle, yet most cardis aren't made with that in mind. This cardigan is actually shaped like your body.

This isn't just any old cardigan.

The cascading, lettuce-edged fronts provide a feminine touch that's anything but frilly. The result is a cardi that's relaxed yet polished.
"I have a closet full of Vikki Vi clothes. And, they never let me down. Just purchased the Swing Cardigan and it is terrific. It fits perfectly, even if I gain or lose weight! Getting ready to order yet another one today. Happy in Connecticut. We need a Vikki Vi Fan Club!" – satisfied customer Jo
Draped-Front Open Jacket
Lettuce Edge Hem
Cascading Drape Front
Open Jacket
Long Sleeve
30" Back Seam
Matte jersey knit - 95% Polyester 5% Spandex
Machine Wash, Hang Dry
Made in the USA
What keeps our Swing Cardigan swinging?

Our secret is a luxurious jersey knit material that has a graceful weight and movement. It won't cling to your curves, or pull, or bunch up.

It's machine washable (yay!)

The fabric keeps its good looks in the wash, so you never have to worry about it starting to look a little tired.
Vikki Vi Jersey Ivory Swing Cardigan
Hi Linda,
Thanks for leaving a review. Enjoy!!