ProductContent
Vikki Vi Classic Black V-Neck Short Sleeve Tunic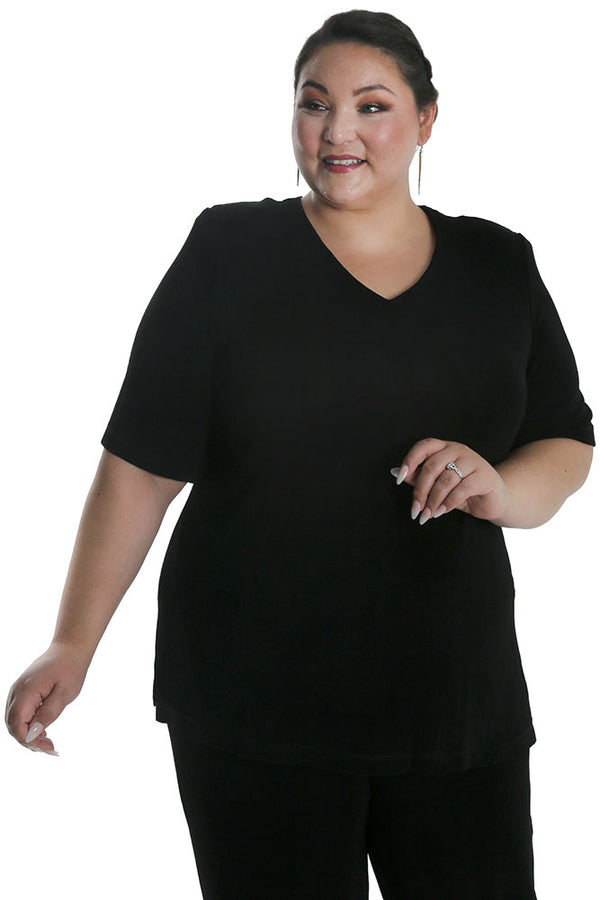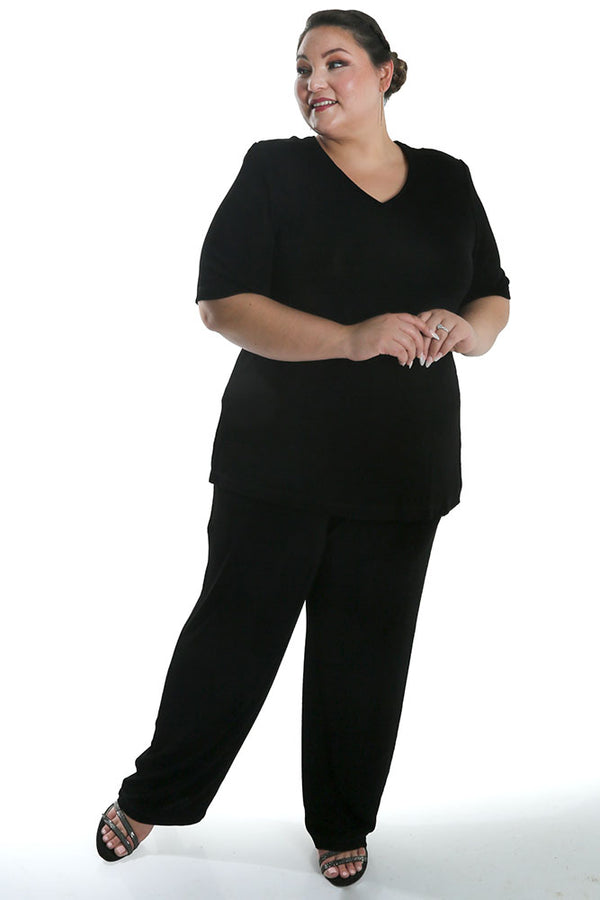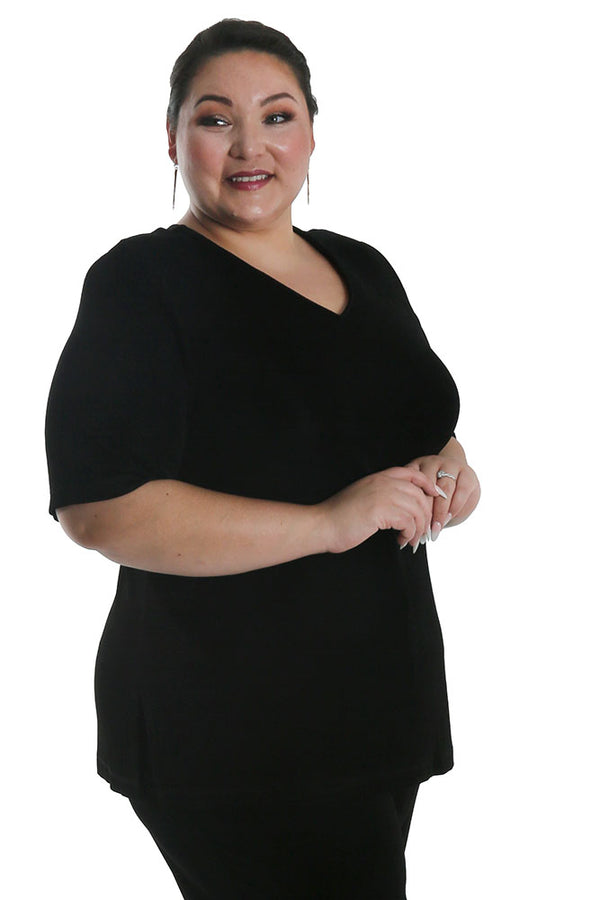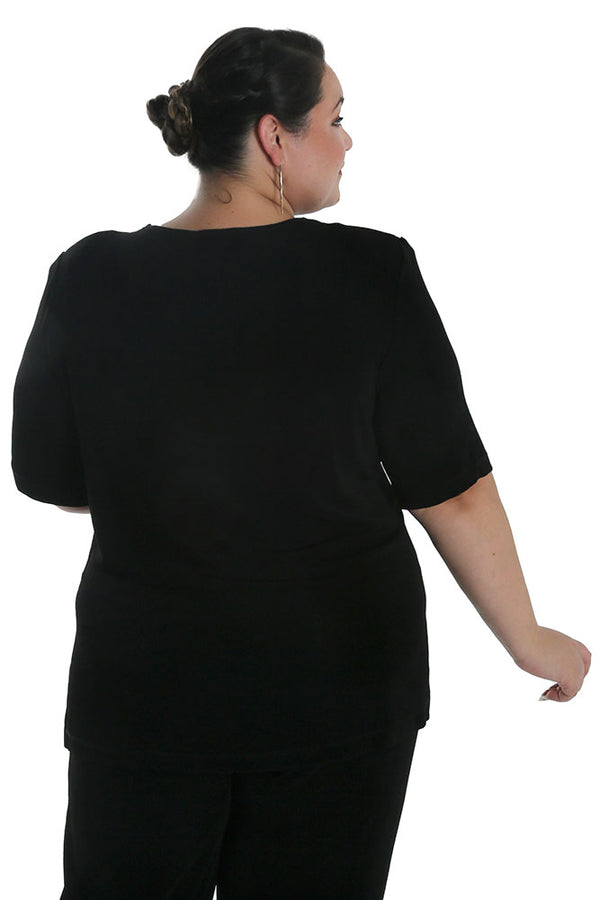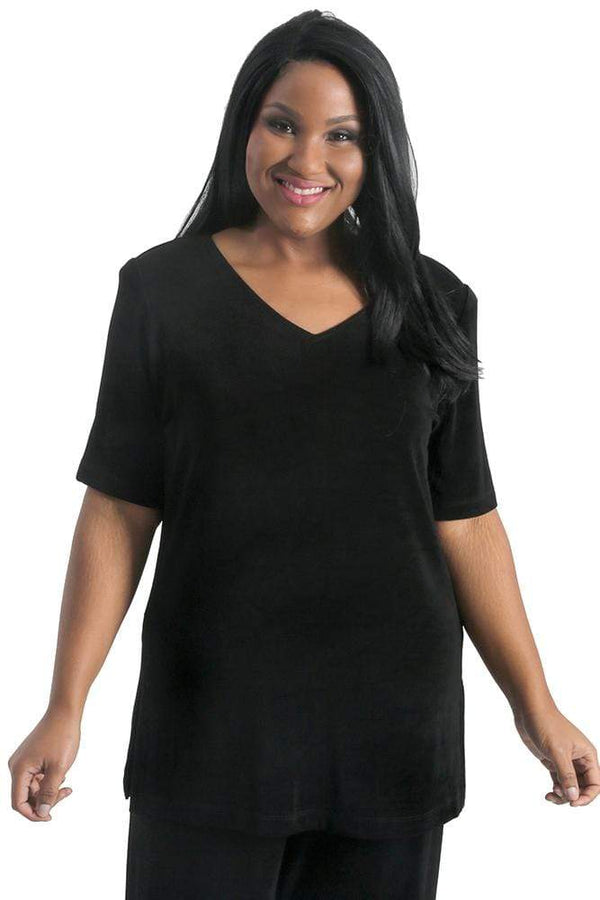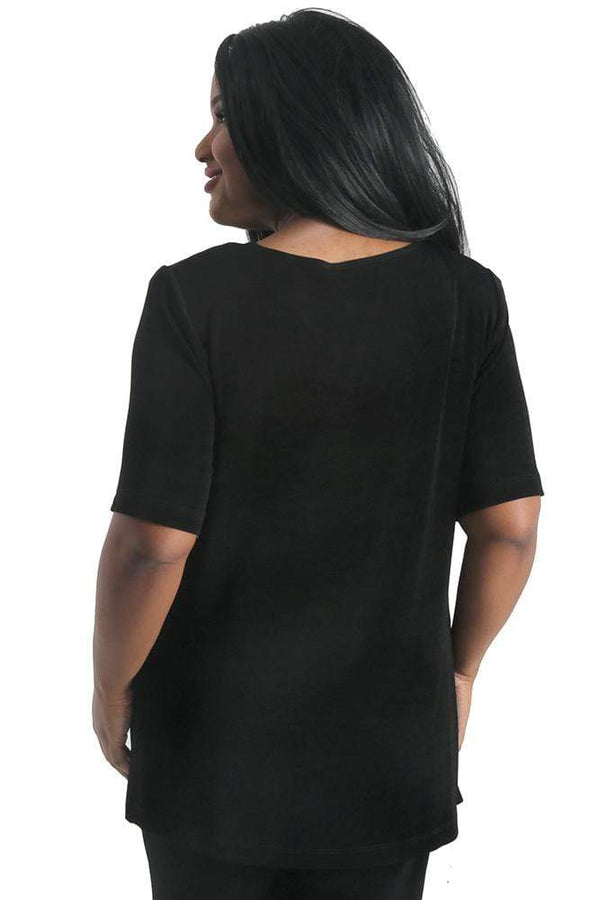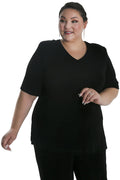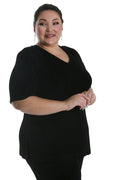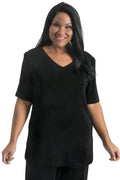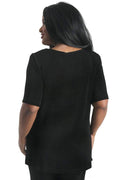 Vikki Vi Classic Black V-Neck Short Sleeve Tunic
Product Description
Description
Short sleeve

V-Neck

30" from shoulder to hem – tunic length

Finely ribbed stretch knit - 94% Acetate/6% Spandex

Machine wash, lay flat to dry

Great for travel – just hang it up and any wrinkles fall out.

Made in the USA
Style is all in the details.
This top keeps you covered, but too much thanks to the v-neckline, short sleeves that end just above the elbow, and a tunic length that keeps you covered. Side slits give your hips room to move. Machine-washability makes life easier.
Comfortably relaxed, our signature finely ribbed stretch knit fabric hangs from high-quality shoulder pads, skimming past your curves instead of clinging. It won't pill or stretch out, yet remains soft to the touch.
why has no sizing shunk ?? your 4x are much smaller not happy Mgc
Hi Mary,
Please feel free to give us a call to discuss sizes. We haven't changed our sizing, but since this fabric stretches over time, your older pieces may have developed a more relaxed fit.
Tunic better for apples
I have a pear shaped body, so the top was too full and the bottom too form fitting. Next I am going to try swi g style
Hi Lori,
Thanks for the review. You're absolutely right - the swing styles will fit you much better.
Vikki Vi Classic Royal Blue V-Neck Short Sleeve Tunic