ProductContent
Vikki Vi Jersey Black Handkerchief Tunic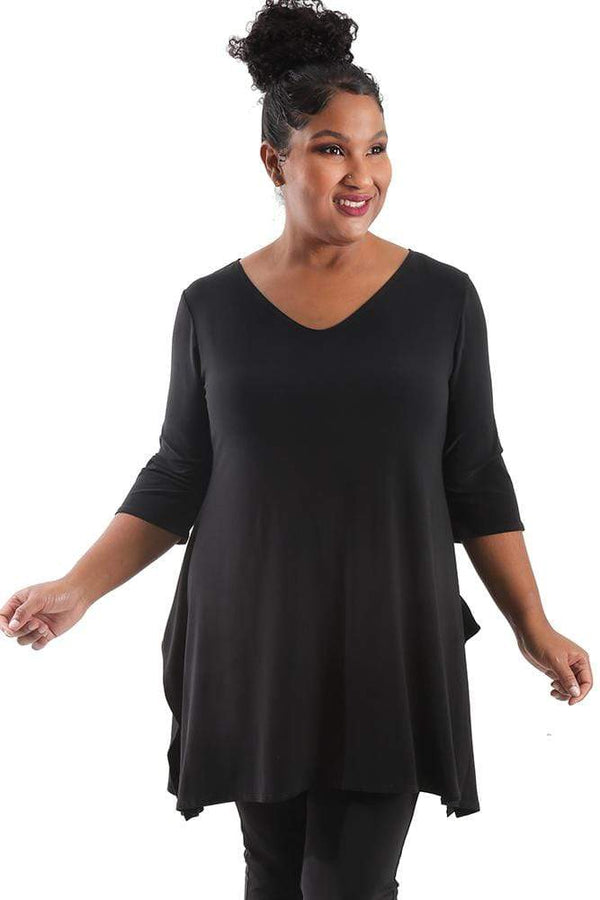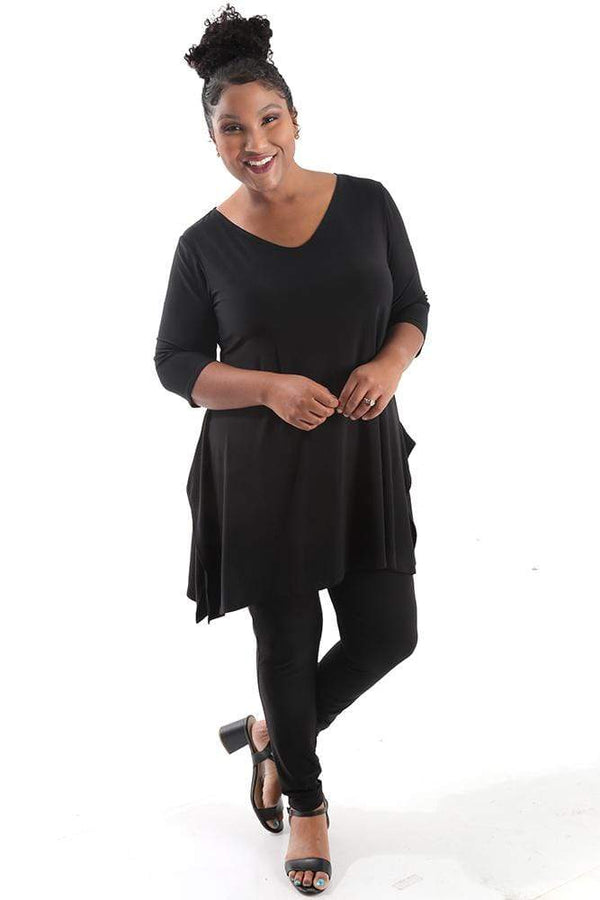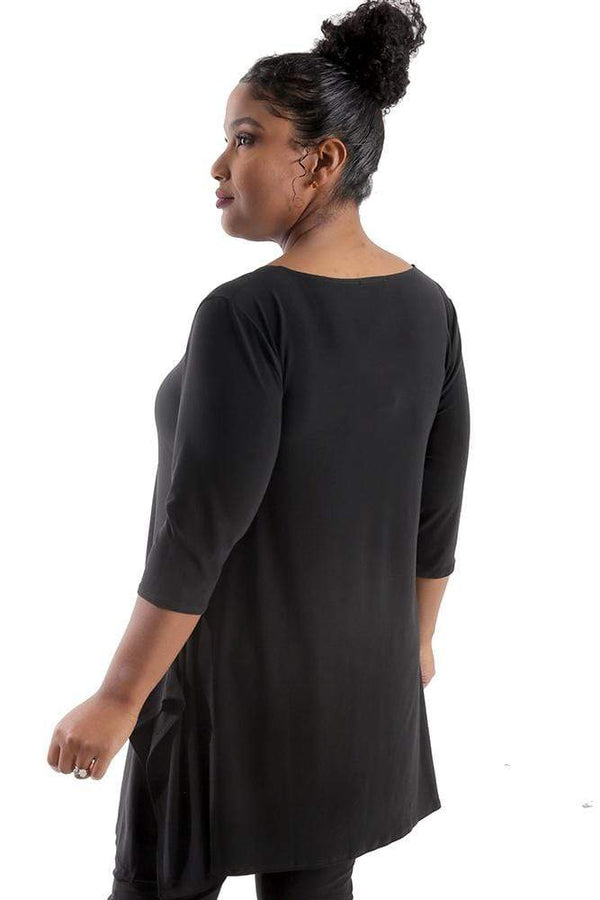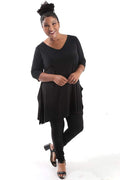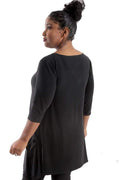 Vikki Vi Jersey Black Handkerchief Tunic
Product Description
Description
Full handkerchief hemline
Soft V-Neck
3/4 Sleeve
33 inch Center Back from shoulder , 54 inch Bust in Size 2X.
95% Poly, 5% Spandex
Machine Wash Cold , Tumble Dry Low
Made in the USA
Some days you need a Tunic that's effortless and light. Our Jersey knit feels like a dream, and will float with you wherever you go.Plus, it's machine-washable, so you don't have to stress!
A favorite design
This is one of my favorite top designs. I bought this to go with the golden animal slim leg pants. It is a great outfit.
Hi Mary Jo,
Thanks for writing a review. That combo sounds fierce! Enjoy!!
I love this tunic! Nice fabric and perfect fit.
Hi Suzan,
Thanks for writing a review. Enjoy!!
Soft go with the flow garment…..
These jersey tunics are the pieces I turn to when I want a casual, carefree but elegant look. Framing a new scarf or just stand alone- the style and fit is consistent perfection. There's a wonderful new baby boy to hold in this grandmother's life, so the butter soft fabric and wash and wearability is a real bonus.
Thanks so much for writing a review. Enjoy the new grandbaby!